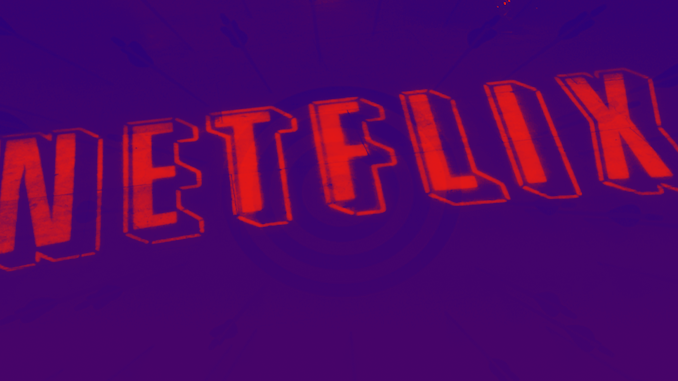 As of September 30th, Netflix has over 158 million total subscribers – 60.6 million at home and 97.7 million around the world.
However, Netflix missed its quarterly subscriber forecast for the second consecutive quarter in a row.
In the U.S., Netflix added 517,000 subscribers in the third quarter, short of the company's 800,000 projection, but much better than losing 126,000 subscribers like last quarter.
Netflix's subscriber reversal in the second quarter was the company's first since 2011.
---
Netflix International
Outside of the U.S., Netflix added 6.8 million subscribers between June and September, slightly fewer than the 7 million it had forecasted.
Netflix has released 100 seasons of local language, original scripted series from 17 countries, and has plans for over 130 more in 2020. Netflix also plans to expand its investment in local language original films and unscripted series content.
Netflix is slated to produce or co-produce 225 television shows and films in just Europe this year, at a cost exceeding $1.7 billion. This massive production output is a 57% increase from 2018.
Netflix expanded its bundle offerings with several new partners, including Sky Italia, Canal+ in France, KDDI in Japan, and Izzi in Mexico last quarter.
Netflix plans to add 7.6 million subscribers in the fourth quarter from October through December, of which 7 million are expected from outside the United States.
---
Content Shift
Netflix's U.S. subscriber quarterly forecast of 800,000 additions was predicated on the strength of the company's original crown jewels, including the third season of Stranger Things, which was released July 4th, as well as new seasons of The Crown, and the final season of Orange Is The New Black.
Netflix reported that Stranger Things was the most-watched season to date after reaching 64 million member households in its first four weeks.
Series content from the three major studio providers accounts for nearly 60% of Netflix's library programming in terms of minutes viewed (Disney 19%, NBCUniversal 19%, and WarnerMedia 17%). Films and shows from these networks will soon be absent from Netflix altogether.
Netflix signed a five-year deal with Sony Pictures Television worth more than $500 million to become the exclusive worldwide streamer for Seinfeld. In 2015, Hulu acquired the U.S. rights to the show in a six-year deal valued at $130 million.
Starting in 2020, the popular sitcom Friends will no longer be available on Netflix, where the show has streamed exclusively for much of the company's meteoric rise. The popular show will head back home to HBO Max, which agreed to pay $425 million for streaming rights to all 236 episodes for five years. Netflix recently spent over $100 million to WarnerMedia to retain the exclusive streaming rights for an additional year while HBO Max prepares its launch.
Unlike Friends, which is being withdrawn at the end of the year, The Office will still be available on Netflix throughout 2020. Starting in 2021, NBCUniversal will pay $500 million to stream The Office for five years.
---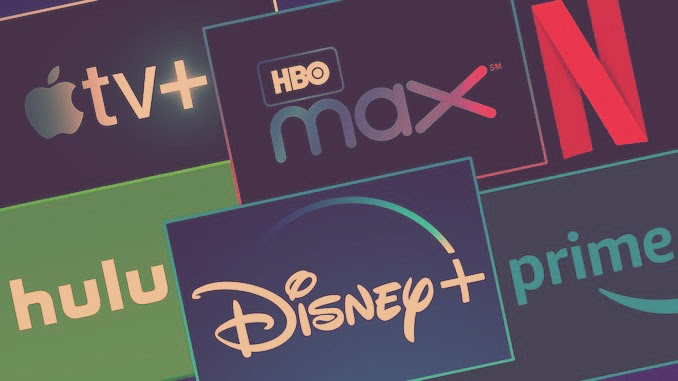 Accurately value film streaming revenue by combining comprehensive data from multiple SVOD licensing agreements.
Benefit from nonpublic rates to uncover what streamers pay for films.
---
Incoming Competition
Disney+ is launching on November 12th at the cost of $6.99 a month, about half the $12.99 Netflix charges for its most popular plan. Disney boasts a vast library of films and series content; the company will invest heavily in new content based on its Animation, Star Wars, and Marvel properties.
Apple TV+ debuts next month at a monthly cost of $4.99. It will only have a dozen original shows at launch. However, the service will be free for one year with the purchase of a new iPhone, iPad, or certain Apple products.
Apple spent more per episode for its drama The Morning Show than the $15 million per episode HBO spent on the last season of Game of Thrones. The company shelled out $300 million for two seasons of the news-drama starring Aniston and Witherspoon after a contentious bidding war with Netflix.
Next year, Comcast Corp.'s NBCUniversal and AT&T's WarnerMedia will enter the fray with Peacock and HBO Max. Not only is the streaming competition heating up, but Netflix must also prepare for when the libraries of Disney, Fox, WarnerMedia, NBCUniversal, and possibly ViacomCBS are removed from its platform. Facing this upcoming exodus from its service, Netflix is eager to capture new subscribers with more original films and shows.
To this end, Netflix is increasing its original content spend in anticipation of the future streaming landscape. In its quarterly shareholder report, the company claims they are funding original content, as opposed to licensing, because it drives superior member viewing and engagement. However, according to independent research, around 70% of Netflix's viewership derives from third-party content.
---
FilmTake Away
Netflix claims that while the new entrants to the market have some great content, especially in their library, none of them has the "variety, diversity, and quality of its new original programming."
Time will soon tell if this bold assertion is indeed correct.
---