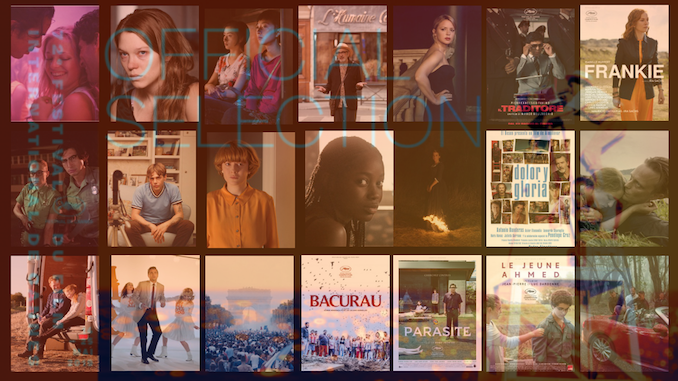 MAY 13, 2019
The rumours about the impending death of the independent film market have been greatly exaggerated.
According to many sellers, the market at this year's Cannes is expected to be robust. After a few years of limited packages on offer, buyers are thrilled with the high volume of strong projects.
Last year was a general improvement over previous years, but this year is shaping up to be a banner one for buyers, sellers and content producers.
Download your concise guide (below), including sales agency contact information, for the 21 films screening as official selections at the 72nd Festival de Cannes.
---
ATLANTIQUE (ATLANTICS)
Mati Diop
Along the Atlantic coast, a soon-to-be-inaugurated futuristic tower looms over a suburb of Dakar. Ada, 17, is in love with Souleiman, a young construction worker. But she has been promised to another man. One night, Souleiman and his co-workers leave the country by sea, in hope of a better future. Several days later, a fire ruins Ada's wedding and a mysterious fever starts to spread. Little does Ada know that Souleiman has returned. Sales Agency: mk2 Films (intlsales@mk2.com)
Bacurau
Kleber Mendonca Filho & Juliano Dornelles
A few years from now… Bacurau, a small town in the Brazilian sertão, mourns the loss of its matriarch, Carmelita, who lived to be 94. Days later, its inhabitants notice that their community has vanished from most maps. Sales Agency: SBS International (contact@sbs-distribution.fr)
The Dead Don't Die
Jim Jarmusch
In the sleepy small town of Centerville, something is not quite right. The moon hangs large and low in the sky, the hours of daylight are becoming unpredictable and animals are beginning to exhibit unusual behavior. No one quite knows why. News reports are scary and scientists are concerned. But no one foresees the strangest and most dangerous repercussion that will soon start plaguing Centerville: THE DEAD DON'T DIE — they rise from their graves and savagely attack and feast on the living — and the citizens of the town must battle for their survival. Sales Agency: Brad Thompson, Focus Features (brad.thompson@focusfeatures.com)
Frankie
Ira Sachs
Frankie, a famous French actress, learns that she only has a few months to live. For one final family vacation, she gathers everyone together in Sintra, Portugal. Sales Agency: SBS International (contact@sbs-distribution.fr)
A Hidden Life
Terrence Malick
Based on real events, A HIDDEN LIFE is the story of an unsung hero, Franz Jägerstätter, who refused to fight for the Nazis in World War II. When the Austrian peasant farmer is faced with the threat of execution for treason, it is his unwavering faith and his love for his wife, Fani, and children that keeps his spirit alive. Sales Agency: Antone Saliba, Mister Smith Entertainment (asaliba@mistersmithent.com)
---
Uncover film licensing values across multiple platforms and in several markets with the Film Producer Series.
The Film Producer Series bundles four content value reports to create a mosaic of financial insights about specific film revenue lifecycles.
---
It Must Be Heaven
Elia Suleiman
ES escapes from Palestine seeking an alternative homeland, only to find that Palestine is trailing behind him. The promise of a new life turns into a comedy of errors: however far he travels, from Paris to New York, something always reminds him of home. From award-winning director Elia Suleiman, a comic saga exploring identity, nationality and belonging, in which Suleiman asks the fundamental question: where is the place we can truly call home? Sales Agency: Antoine Guilhem, Wild Bunch (aguilhem@wildbunch.eu)
Les Misérables
Ladj Ly
Stephane, only just arrived from Cherbourg, joins the anti criminality brigade of Montfermeil in a sensitive district of the Paris suburbs. Paired up with Chris and Gwada whose methods are sometimes "special" he rapidly discovers the tensions between the various neighborhood groups. When an arrest starts to get out of hand, a drone is filming every move they make. Sales Agency: Antoine Guilhem, Wild Bunch (aguilhem@wildbunch.eu)

TwitCount Button