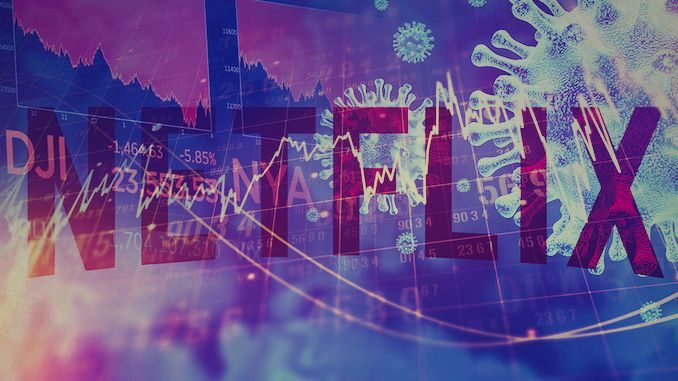 Forced lockdowns and unprecedented governmental stay-at-home orders propelled Netflix to its best year in terms of subscriber additions.
In 2020, Netflix gained 37 million subscribers worldwide, breaking its 2018 record of 28 million new additions. Currently, Netflix has 204 million active subscribers. Notably, in the fourth quarter, 83% of its new subscribers came from outside North America.
Despite oppressive restrictions for most sectors of the economy, Netflix managed to continue physical production in many territories. The company has more than 500 titles in post-production that will soon stream on the platform.
---
Original Lies
Predictably, Netflix claims the record-breaking year was attributed to its original programming. However, without viewership transparency and conflicting evidence from third-party auditors stating that audiences are watching licensed content at much higher rates, subscriber growth was actually a by-product of most of the world shutting down and staying at home.
Netflix makes outrageous claims about viewership numbers on select original shows and films that it wants to promote. However, according to Netflix, a view is based on only two minutes of screen time, less time than most opening credits. Viewing time is further inflated by Netflix's new autoplay function.
If Netflix's originals were truly performing at such impressive rates, the company would have no excuse in keeping the data private. There is a reason they don't share viewership publicly; doing so would prove a massive underperformance of expensive original content, which would scare investors as the company faces a mass exodus of licensed content.
This month, Netflix lost rights to The Office, by far the most-watched program on Netflix. The long-since canceled series is now available on NBCUniversal's new streaming platform, Peacock. Although the new service has managed to gain 26 million subscribers in 2020, many of which are through discounted and free promotions, the company is mum about engagement.
For years, Netflix's top films were licensed from Disney, but the last of these were pulled in early-2020 when content agreements expired, coinciding with the launch of Disney+. After spending billions on original content over many years and poaching executive talent from the major studios, Netflix still hasn't discovered a repeatable winning formula.
---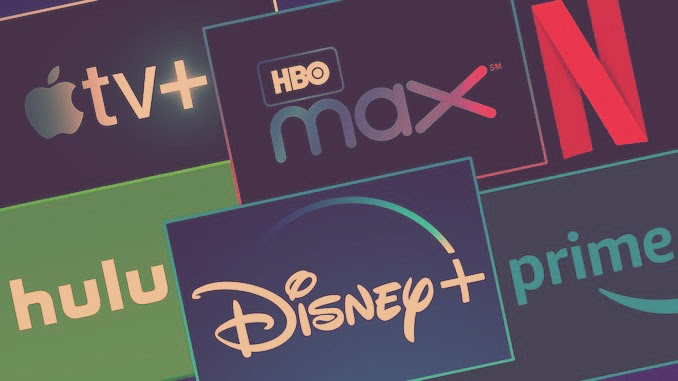 Accurately value film streaming revenue by combining comprehensive data from multiple SVOD licensing agreements.
Benefit from nonpublic rates to uncover what streamers pay for films.
---
Disney+ Takes Aim
Since launching in late-2019, Disney+ has gained significant ground on Netflix. Bolstered by a collection of children's content and popular titles from Marvel and Star Wars, the streaming service has gained over 86 million subscribers in just 14 months.
The Mandalorian was the most-streamed series in Nielsen's weekly tabulation from mid-December, beating The Office, which at the time was still streaming on Netflix. According to Nielsen, Disney+ has seven of the top ten films streamed in 2020 based on viewing time.
Netflix has had notable successes in the realm of series content, but its original films have never connected with audiences. Nonetheless, Netflix announced it would release 70 new films this year.
Several analysts have advanced the theory that Netflix is experiencing a "virtuous cycle" whereby the company keeps growing subscribers, allowing it to spend more money on original programming, which lures new customers, and so on.
This theory mistakes that "more is better" when it comes to programming choices. Netflix's originals still lag well behind content licensed from studios and major production companies. As more of these content producers reserve films and shows for their streaming services, Netflix will have to rely on its debt-driven original production to lure new subscribers.
---
FilmTake Away
Netflix is pinning its hopes on its original content to reduce subscriber churn in 2021 as more-and-more streaming services vie for limited household budgets. It will be difficult for Netflix to grow its subscriber base this year, as the economic outlook appears bleak.
This year, Netflix will likely reach saturation in the United States as it concentrates further abroad, including India. With a succession of price increases in recent years and subscribers jumping from one service to another, 2021 could be the first year Netflix loses subscribers in North America.
---