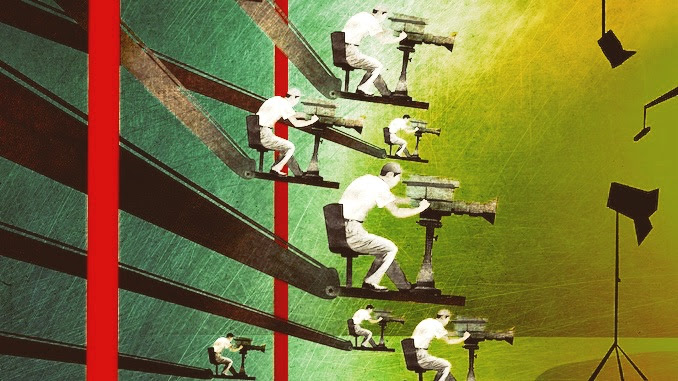 British-made content surges as multiple streaming services prepare for an intensifying battle over European subscribers.
There is a frenzied rush by the most significant content creators, especially among streaming services, to utilize the production talent, infrastructure, and tax incentives in England as a base of European operations.
Independent producers in the UK generated record revenues of more than £3 billion in 2018, which is expected to reach £3.4 billion after 2019's revenues are tallied.
---
Sky Answers Streamers
In a delayed effort to challenge the production outlays of Netflix, Disney, and Amazon in the UK, Sky is building out a studio complex just north of London.
The chosen site for the studio complex will be Elstree, one of Britain's largest and most famed production sites. The facility is planned to be opened in 2022 and will be known as Sky Studios Elstree.
Sky's new owners, Comcast, are intent on expanding the PayTV and broadband provider's global reach after acquiring the company for $36 billion last year. Sky plans to double its content spending to £1 billion per year by 2024.
---
Amazon Streams Lionsgate Films
Lionsgate just entered into an output deal with Amazon in the United Kingdom. Amazon will get the first window streaming rights in the UK for Lionsgate's releases in the territory. The agreement starts immediately and will pertain to the following new releases, Knives Out, Bombshell, and Midway.
This is a much-needed content deal for Amazon, which must confront new competition from Apple TV + and Disney+. The former has already launched in the UK, and Disney+ will launch in 2020.
---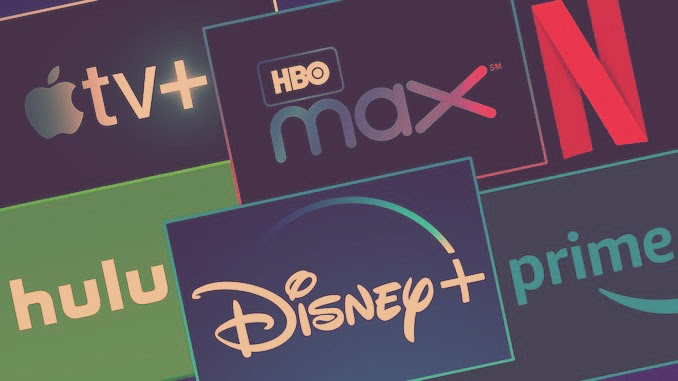 Accurately value film streaming revenue by combining comprehensive data from multiple SVOD licensing agreements.
Benefit from nonpublic rates to uncover what streamers pay for films.
---
Challenging Netflix
Netflix, Amazon Prime Video, and Sky's Now TV account for 97% of streaming subscriptions in the UK.
Netflix surpassed Sky in the UK in terms of subscribers for the first time in 2019. The victory makes Netflix the most widely subscribed to media platform in the UK.
Sky has been the king of the PayTV market in the UK for over three decades. Its pay satellite subscriptions had hovered around 10 million since 2012 when Netflix first launched in the UK. However, the rate of fleeing subscribers has started to accelerate over the last few years. Sky lost around 60,000 pay satellite subscribers in 2018.
Streaming households in the UK subscribed on average to 1.4 services, a figure that has been consistently rising since 2013 as consumers cut the cord and opt for a mosaic of online services.
---
Homegrown Streaming Answer
After years of dominance by Netflix and Amazon in the UK, there is finally a coordinated homegrown answer. The BBC and ITV recently launched Britbox in the UK following its success in North America, where it has gained 700,000 subscribers since launching in 2017.
However, the challenge will be integrating BritBox with their other online offerings, ITV Hub+, and the BBC iPlayer. Not only will these multiple offerings create confusion among subscribers, but they will also essentially compete against themselves.
---
British Streaming Invasion
Non-UK streaming companies spent £970 million producing shows and films in the UK last year, a 40% increase from 2017. New tax relief schemes for UK-made film and series content ratified in 2016, solidified Britain as the premier hub for filmed entertainment.
Netflix announced it would boost UK spending by another £400 million over the next year to produce an increasing number of series content. Since its recent production surge, Netflix has made about 50 television shows and films in the UK. Netflix's spending in the UK is second only to that of the US in size.
Of the $15 billion Netflix plans to spend on content over the next 12-months, $8 billion will be spent on content production and licensing outside the US.
Netflix is slated to produce or co-produce 225 television shows and films in just Europe this year, at a cost exceeding $1.7 billion. This massive production output is a 57% increase from 2018.
---
Netflix Studios UK
In July last year, Netflix expanded its global production footprint with a ten-year lease at the UK's Shepperton Studios. The lease grants Netflix exclusive access to a majority of the space at Shepperton's West London Studios, including 14 sound stages.
Netflix has busied itself over the last year in securing production space outside of the US. In addition to the UK, the company has leased space in Amsterdam, Madrid, Paris, and Toronto.
Disney has also leased significant production space at Pinewood Studios.
---
FilmTake Away
Public service broadcasters, US cable networks, and streaming companies are driving the production boom (and costs) in the UK, which shows no signs of slowing.
This content bonanza and bidding wars between buyers are driving up prices for shows. Netflix estimates that UK production costs have soared 30% in the last year.
---