After the abysmal start to Apple's new streaming service, the company is searching for relevance with a new leader and a possible strategic acquisition.
Apple is currently in talks to acquire MGM Holdings, the owner of the James Bond franchise, to bolster Apple TV+.
A deal for MGM would do little to improve the streaming service's consumer appeal. The company, a shell of its former self, is little more than a holding company for intellectual property rights owned by several private equity funds.
Sources close to the negotiations claim that MGM could fetch as much as $10 billion, an assertion bordering on the absurd.
---
Apple's Abysmal Launch
After three postponements, Apple TV+ launched on November 1, 2019, with only a handful of shows (nine to be exact) at a monthly cost of $4.99. The new streaming service is available in more than 100 countries and is part of Apple's family sharing plan, which allows up to five family members to share.
Late last year, Apple announced it was tripling its content spending commitment from $2 billion to $6 billion in 2020 to fund more original shows and films. Apple is also incentivizing content creators by paying earlier in the production process than Netflix, which often pays creators over several years.
However, the launch of Apple TV+ was a disappointment among critics and audiences alike, especially for its cornerstone series, The Morning Show, a drama starring Jennifer Aniston as a morning show host.
Apple did not spare any expense on its debut slate of shows, the production cost of See, a perfunctory drama starring Jason Momoa and Alfre Woodard set 600 years in the future after a virus has decimated humanity, cost $15 million an episode. Most outrageous was the budget for a two-season run of The Morning Show that clocked in at $300 million, nearly three times as the final season of Game of Thrones.
After the unenthusiastic reception of its costly slate, Apple is searching outside of its echo chamber to acquire known properties and competent executives.
After years of fence-sitting, Apple is showing signs that it might be serious about becoming a top-tier creator of filmed entertainment. However, if its lackluster slate is a window into the future, its newfound focus might falter like most new initiatives under the direction of its current CEO.
---
Legacy Content
The acquisition of MGM would give Apple most of the Bond catalogue, a handful of popular but well-worn films like Silence of the Lambs, as well as a few contemporary titles, such as the Fargo television series. The tech giant would also likely absorb the fledging Epix Network.
In 2017, MGM became the sold-owner of Epix after Lionsgate divested the service following the purchase of Starz. The $1.03 billion deal gave MGM a premium television network that was available in 45 million US homes at the time but has declined since then.
Early last year, Epix entered into the crowded subscription streaming market with the launch of Epix Now, a stand-alone option for $5.99 a month. The service has failed to register a blip on the streaming radar screen and is not listed among the top 15 SVOD services in the US.
Apple is also in talks with the Pac-12 college sports conference, which includes Silicon Valley's Stanford, as well as USC, UCLA, and other west-coast schools to show live games on Apple TV+. The deal could fetch $5 billion when the rights become fully available in 2024. However, live sports is the only programming keeping traditional media afloat; losing this segment would be the final nail in the coffin.
---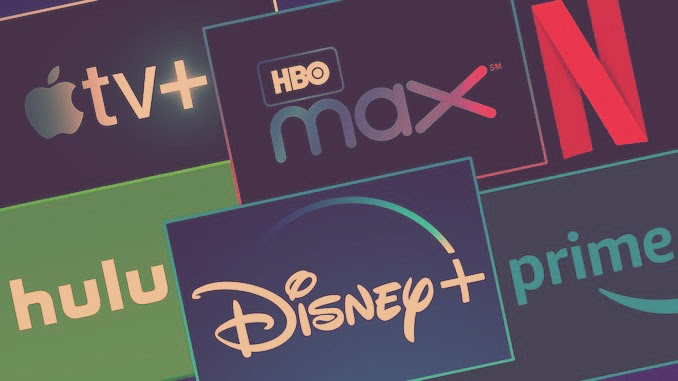 Accurately value film streaming revenue by combining comprehensive data from multiple SVOD licensing agreements.
Benefit from nonpublic rates to uncover what streamers pay for films.
---
Squaring the Circle
Coinciding with its seemingly new focus, Apple hired the former the Chairman and Chief Executive of HBO, Richard Plepler, who was unceremoniously let go by AT&T, HBO's new owner. The five-year deal is another sign that Apple sees promise in a highly-unprofitable streaming business model.
Under the leadership of Plepler, HBO was the leader in premium pay television content for the last three decades. In a 2017 interview, Plepler said, "More is not better. Only better is better." That sentiment did not mesh with AT&T's vision to turn HBO into the next Netflix, and Plepler was let go.
While on the face of it, Plepler's quality-over-quantity approach aligns with Apple's current sparse strategy, it doesn't add up when considering the type of programming HBO was known for and the content Apple wants to provide.
HBO produced some of the most violent shows in history; Game of Thrones, The Sopranos, The Wire, to name a few. However, Apple's CEO, has mandated that its original material must be family-friendly enough that it could be screened at Apple retail stores without offending anyone.
Apple wants to maintain a PG-13 image, but rarely is compelling content capable of such standards. Even projects from vanilla directors, such as Spielberg, J.J. Abrams, and M. Knight Shyamalan, were said to be too dark and had to be altered.
---
False Positive
Although Apple's tripling of its annual content spending to $6 billion might seem significant, the company has $206 billion in cash offshore sheltered away from US tax authorities, and their most significant deal in a decade was the purchase of Beats Electronics for $3 billion.
Apple might be hoarding its cash for an inevitable market correction when it can then make a massive media acquisition. Last year, there was growing speculation that Apple was considering buying Netflix. Analysts at Citibank thought that there was a 40% chance that Apple would purchase Netflix in 2019.
---
FilmTake Away
Apple's top-down control is not sitting well with content creators and producers, which has already caused several agents and talent shopping projects to walk away.
The hiring of Plepler will likely lead to disagreements once the honeymoon phase is over, which will eventually end with the long-time executive retiring again or starting his own company like he planned to do after AT&T cut him loose.
The over-saturation in the streaming market, combined with Apple's micromanagement style and unimaginative leadership, signals trouble for the company's content ambitions.
---