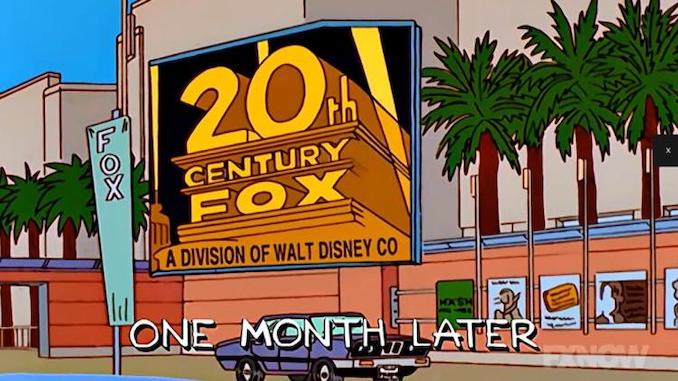 The $71 billion acquisition for the majority of 21st Century Fox by Disney, including its film and TV studio, is the biggest studio merger in Hollywood history.
The long-awaited buyout of Fox, which was announced in December 2017, is officially scheduled to close March 20th.
---
Tale Of The Tape
Although Disney's takeover of Fox is listed at $71.3 billion, the true value of the deal is around $50 billion because regulators in the United States and United Kingdom mandated that Disney couldn't also acquire Sky, the British broadcaster. Comcast will instead purchase Sky under the revised deal.
Disney will now control Fox's film and television studio in Century City, Lucasfilm, Marvel Studios, Pixar, Disney Animation Studios, FX, National Geographic, Fox Searchlight, and the Avatar franchise.
Disney already owns the ABC broadcast network, sports powerhouse ESPN, major Hollywood studios, and theme parks around the world.
Fox's broadcast networks, including Fox News, Fox Business, and its national sports networks will become a company referred to as New Fox.
Unlike the U.S. Justice Department's fight against the merger of AT&T and Time Warner, the department approved Disney's deal under the condition that they sell off Fox's regional sports networks that compete with Disney-owned ESPN.
However, Disney must divest the History Channel, Lifetime and A&E in Europe under an agreement with the European Commission to avoid harming competition.
---
Hollywood Shrinks
After Disney's absorption of Fox, there are now only four major studios in Hollywood – Disney, WarnerMedia, NBCUniversal, and Viacom.
Disney will now control at least 35% of the studio market share; AT&T's WarnerMedia has 19% share, Comcast's NBCUniversal has 15% share, Sony Pictures has 10%, Lions Gate has 8%, and Viacom is holding on with only 5%.
The buyout of Time Warner by AT&T, and Walt Disney's takeover of Fox is the greatest consolidation of media assets in history.
The Disney/Fox deal will see at least 4,000 jobs made redundant, mainly in the distribution, sales, and marketing divisions. Some estimates place the number upwards to 7,500 layoffs. The massive merger between AT&T and Time Warner won't result in nearly as many lost jobs.
---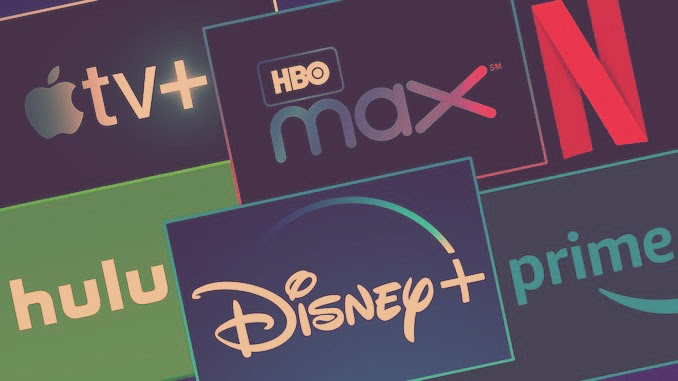 Accurately value film streaming revenue by combining comprehensive data from multiple SVOD licensing agreements.
Benefit from nonpublic rates to uncover what streamers pay for films.
---
King Of The Hill
With a storied history spanning nearly a century and an impressive portfolio of recent acquisitions, Walt Disney is without equal among content producers and distributors.
Disney's business model is unique among its competitors. The company sells experiences, mostly to children and young adults, and then monetizes the intellectual property of those experiences through merchandising, theme parks and other licensing arrangements.
Disney is the world's largest licensed merchandiser by far. Last year, the company made $53 billion from retail sales alone. To put this number in perspective, Hasbro, the toy manufacturer, Universal Studios, and Warner Bros. each made about $7 billion from retail sales.
---
Netflix Streaming Challenge
Disney will combine Fox's massive film and television library to help build Disney+, its forthcoming direct-to-consumer streaming platform.
Disney+ is expected to launch sometime this May.
Disney will also take over Fox's 30% stake in Hulu, resulting in a 60% majority ownership stake; leaving Comcast with a 30% share. AT&T's WarnerMedia holds the remaining 10% of Hulu. How Hulu fits in with Disney+ is still unknown.
According to Disney CEO on an investor conference call, Disney+ will include non-Disney programming when it launches. Disney has already licensed a CBS show for the service, which suggests Disney wants to take on Netflix head-to-head.
---
FilmTake Away
Now that so much of the media held in only a few hands, it would not be surprising if in the next decade Comcast and AT&T, Disney and AMC and/or Netflix and Apple gain approval for the new largest merger in media history.
Unlike Europe, competition laws in the U.S. are seemingly perfunctory.
There is even growing momentum that the studios might challenge the so-called Paramount decision of 1948 that restricts them from owing movie theaters to fight off competition from Silicon Valley.
---