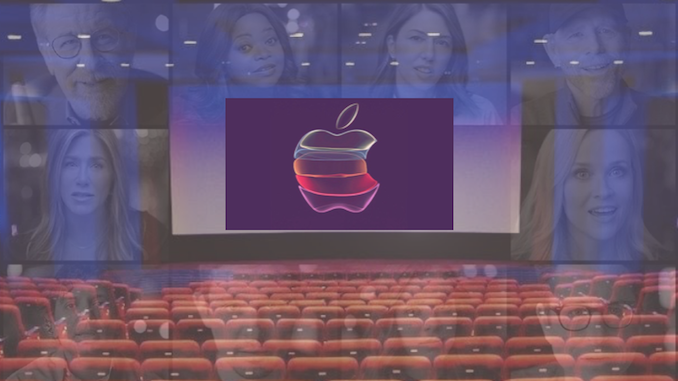 Apple wants to carve out exclusive theatrical windows for exhibitors to screen some of its forthcoming films before streaming on Apple TV+.
An anonymous source close to the matter indicates Apple is pursuing a theatrical release strategy whereby certain titles will be available for several weeks before moving online. The exact number of weeks for the theatrical window was not disclosed.
Apple must be aware that all three major U.S. exhibitors just rebuffed Netflix's attempt to circumvent the 90-day theatrical window for the release of Martin Scorsese's 'The Irishman.'
Apple's first theatrical release will be 'On The Rocks,' which is directed by Sofia Coppola. The film is expected to be in theaters by mid-2020 after a splashy event at Cannes.
---
Apple Changes Course
Apple understands that by funding wide-theatrical releases, it has a better chance at attracting accomplished directors and producers who want to see their films distributed in theaters. According to reports, J.J. Abrams walked away from a deal with Apple in favor of Warner Bros. over theatrical.
A move into wide releasing will require Apple to meet the requirements mandated by exhibitors to support a nationwide release. It's uncertain if Apple plans to release its films in any of the other 100 countries where Apple TV+ will soon be available.
The likely reason for this anonymous information leak is growing concerns inside Apple about the lack of interest for its new streaming service and has instead is changing course midstream.
Apple will certainly not make money releasing its current crop of films in theaters, but instead, it will serve as a marketing effort to promote Apple TV+ as it tries to brand itself as a content creator.
Apple is incentivizing content creators by paying earlier in the production process than Netflix, which often pays creators over several years.
Given the type of films Apple has produced to date, the company will most likely follow Amazon's releasing model. In essence, Amazon releases one wide-release per year, and several others as limited releases for two weeks before streaming on Amazon Prime.
---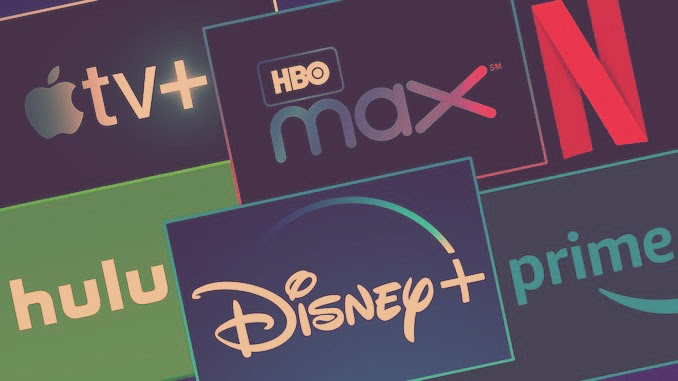 Accurately value film streaming revenue by combining comprehensive data from multiple SVOD licensing agreements.
Benefit from nonpublic rates to uncover what streamers pay for films.
---
Apple Follows Amazon
Amazon, the e-commerce giant, started fully financing films several years ago to feed its Prime Video streaming service, which first launched outside the US in late 2016.
From the outset, Amazon followed a traditional independent approach to theatrical distribution. In North America, the company partnered with Roadside Attractions and Lionsgate to handle releasing and marketing. This low-key strategy fostered allies instead of enemies.
More recently, Amazon is exploring domestic self-distribution since the fate of Lionsgate is unknown after years of disastrous performance.
Last year, Apple signed a multi-year partnership with A24, an independent producer and distributor that has soared to prominence with an impressive slate of eccentric and mainstream independent films aimed at younger audiences than most art-house fare.
---
Market Approach
Amazon Studios continued its traditional approach as it expanded into global distribution. Unlike Netflix's constant posturing as a disrupter, which no doubt they are, Amazon Studios quietly secured output deals with international distributors and acquired films at most major film markets.
The company has built a strong relationship with FilmNation to act as its primary international sales agency. This partnership started at Cannes in 2016 when they teamed up on Wonderstruck and The Wall.
Amazon's overall theatrical strategy is to maximize the number of territories that films are distributed in to ensure the widest possible theatrical release. This approach creates more visibility once these films are available around the world on Amazon Prime.
Amazon used this model for one of its most successful films to date, The Big Sick. The company signed several territories at Sundance in 2017. Besides the US, Amazon Studios acquired rights in the UK, Germany, Spain, and Japan, among others, and then licensed all-rights to Studiocanal in the UK, Weltkino in Germany, Inopia in Spain and Gaga in Japan.
What makes Amazon different is that for each territory listed above, they licensed back the streaming rights from the distributors and continue to work closely with them on marketing and releasing.
For the handful of films that Amazon Studios releases per year, they will license all the rights (Theatrical, PayTV, SVOD, etc.) to international distributors to create the incentive for maximum box office receipts. Amazon then licenses back the streaming rights based on box office performance-based rate cards.
---
FilmTake Away
While Apple tries to position itself as the place where the best filmmakers can come and share their vision, in reality, content must fit a very narrow construct.
Apple's top-down control has already caused several agents, producers, and stars to walk away. The company has mandated that its original material must be family-friendly enough that it could be screened inside Apple's retail stores without offending anyone. Rarely is compelling content capable of such high standards.
The over-saturation in the streaming market combined with Apple's micromanagement style signals trouble for the company's production and distribution ambitions.
---