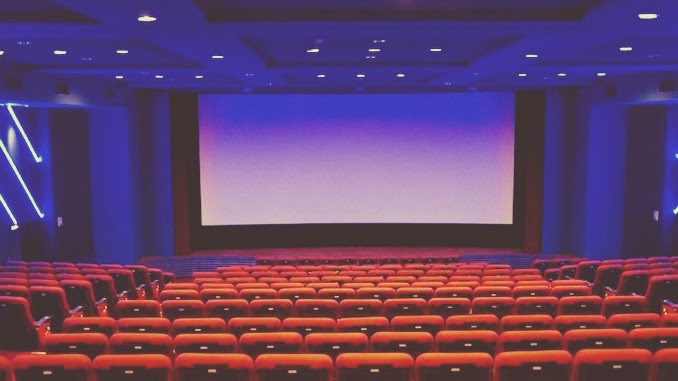 The exclusive 90-day theatrical window has become a line in the sand that exhibitors are unwilling to cross.
Netflix failed to convince any of the three major U.S. exhibitors, AMC, Regal, and Cinemark, to accept a 45-day window for Martin Scorsese's The Irishman.
Netflix's $200 million mafia film will now only get a limited theatrical release on independent screens starting on November 1st before streaming on November 27th. It's still unknown how many independent theaters will screen the film, or for how long.
---
Exhibitors Hit Back
As widely reported during TIFF, the Scotiabank Theatre in Toronto, which boasts 14 screens and 4,500 seats, refused to screen non-premiere films that were brought to TIFF by Netflix or Amazon.
In a written statement from the theatre's owner, Cineplex said, "…with all those options we asked that our screens feature titles from studios who understand and appreciate the importance of the theatrical release model."
The non-premiere screenings of Netflix and Amazon were instead screened at the Bell Lightbox, which has six screens with seating that ranges from 40 to 500 per theater.
Films that are being distributed by Amazon that were absent from the Scotiabank Theatre are the Cannes Jury Prize-winner Les Miserables, Shia LeBeouf's memoir Honey Boy, The Report, and The Aeronauts. However, The Goldfinch, which was co-financed by Amazon, but distributed by Warner Bros. was permitted to screen.
Four high-profile films that Netflix had at TIFF but barred from the Cineplex included The Two Popes, Marriage Story, The Laundromat, and My Name Is Dolemite.
---
Amazon Follows Netflix
For years, Amazon Studios relied on traditional distribution practices to foster greater collaboration with gatekeepers in Hollywood and international distributors. However, Amazon seems to be transitioning to a limited release model like Netflix.
Two of Amazon's top films will only be released in theaters for two weeks before moving to Amazon Prime in time for the holidays. These include The Report, which Amazon acquired for $14 million at Sundance this year and its original production The Aeronauts, an $80-million filmed in IMAX.
---
Amazon Releasing Model
In matters of theatrical releasing, Amazon has been more than willing to leave marketing and advertising to the expertise of local distributors. This model allowed Amazon to build bridges with all-rights distributors and content creators without disrupting traditional distribution practices.
For the nearly dozen films produced and financed by Amazon Studios each year, they would license all the rights, including theatrical, VOD, SVOD, premium and terrestrial television to international distributors outright. Then they would license back the streaming rights for Amazon Prime using standard box-office-based rate cards.
This model created an enormous incentive for the distributor to maximize box office receipts so they would receive more substantial licensing fees from Amazon. After the film completed its initial exploitation in theaters and television on-demand, Amazon is then rewarded by the distributor's diligence in releasing and marketing the film as widely as possible.
This strategy aligned Amazon's interest with its international distribution partners and went a long way to explain why the industry's gatekeepers did not deride Amazon the same way as Netflix.
A perfect example of this model in practice was for the company's most successful acquisition to date, The Big Sick. During the 2017 Sundance Film Festival, Amazon signed several territories for The Big Sick. Beyond the US, Amazon Studios acquired rights in the UK, Germany, Spain, and Japan, among others, and then licensed all-rights to Studiocanal in the UK, Weltkino in Germany, Inopia in Spain and Gaga in Japan. In each case, Amazon then licensed back the streaming rights and continued working closely with the distributors on marketing and releasing.
---
FilmTake Away
It seems Amazon is going to follow Netflix's strategy and start producing and financing big-budget films to attract and retain more subscribers.
Late last year, Amazon and Netflix both walked away from the opportunity to acquire Landmark Theaters. As it stands, Netflix will continue renting exhibition space for awards season releases, and Amazon will carry on working with distribution partners and self-releasing.
---