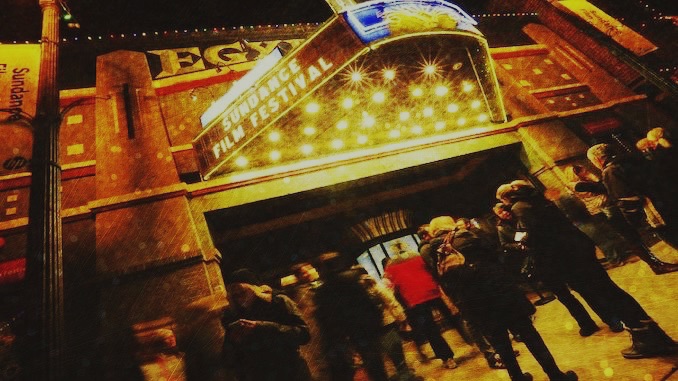 After a slow start to the 35th annual Sundance Film Festival, the weekend produced a handful of substantial deals, including from Amazon Studios, Hulu, Searchlight Pictures, and Lionsgate.
Palm Springs, the Groundhog Day-esque comedy starring Andy Samberg, was acquired by NEON and Hulu, setting a new Sundance record at $17,500,000.69.
This new high-watermark beats the previous record-holder A Birth of a Nation by 69 cents, which Fox Searchlight acquired in 2016 but backfired for the distributor after rape allegations against the film's director Nate Parker reemerged.
Several significant advances have been made, which are on par with last year's per-title spending. In 2019, four films alone were picked up for a total of $58 million, including The Report, Brittany Runs a Marathon, Late Night, and Blinded By The Light. The latter three films turned out to be critical and financial failures.
The sizable acquisitions so far this year seem more commercial than a year ago and should outperform last year's titles at the box office and with audiences and critics alike. That being said, buying activity is still down overall despite the new record-setting advance.
---
Sundance 2020 vs. 2019
| Year | Film Title | Genre | Advance | Buyer |
| --- | --- | --- | --- | --- |
| 2020 | Palm Springs | Comedy | $17.5M | NEON / Hulu |
| 2020 | Uncle Frank | Drama | $12M | Amazon Studios |
| 2020 | The Night House | Thriller | $12M | Searchlight Pictures |
| 2020 | Boys State | Documentary | $10M | A24 / Apple TV+ |
| 2020 | Ironbark | Drama | $6M | Lionsgate |
| 2019 | Blinded By The Light | Biography | $15M | New Line Cinema |
| 2019 | Brittany Runs A Marathon | Comedy | $14M | Amazon Studios |
| 2019 | Late Night | Comedy | $15M | Amazon Studios |
| 2019 | The Report | Drama | $14M | Amazon Studios |
| 2019 | Honey Boy | Drama | $5M | Amazon Studios |
| 2019 | The Tomorrow Man | Romance | $12M | Bleecker Street |
| 2019 | Knock Down The House | Documentary | $10M | Netflix |
| 2019 | American Factory | Documentary | $3M | Netflix |
| 2019 | The Amazing Johnathan Documentary | Documentary | $2M | Hulu |
| 2019 | Sea Of Shadows | Documentary | $3M | NatGeo |
---
UPDATED: Festival Acquisitions
Some of the most talked-about films of the festival secured distribution over the weekend, including The Night House, Palm Springs, and Ironbark.
The first 2020 Sundance deal announced was The Night House, a thriller by The Ritual director David Bruckner, which stars Rebecca Hall, which screened Saturday night in the Midnight section. There were multiple offers from traditional distributors and streamers, but the producers decided to go with Searchlight Pictures (formerly Fox Searchlight) in a worldwide rights deal worth $12 million.
Undeterred by last year's mishaps, Amazon Studios closed two deals over the weekend, including for festival-favorite Uncle Frank, directed by Alan Ball and starring Paul Bettany. The e-commerce giant outbid all others with a worldwide rights deal worth $12 million. Amazon also picked up North American rights to Herself, from Mama Mia! director about an Irish woman who rebuilds a future away from her ex-husband by building her dream house. Amazon Studios will release Herself in theaters later this year.
Lionsgate acquired US rights to the Benedict Cumberbatch starring film Ironbark. A true story of a British businessman unwittingly recruited into the Cuban Missle Crisis. Lionsgate's Roadside Attractions division will release the film theatrically. The deal is said to be worth around $6 million.
Forging their recently announced alliance, Apple and A24 teamed up to acquire the documentary Boys State, in a deal said to be worth $10 million. The political doc goes inside one session of a long-running youth leadership program centered around mock elections and subsequent governing. A24 will release it in theaters before appearing on Apple's new streaming service Apple TV+.
Sony Pictures Classics picked up two more titles earlier this week. Sony's independent division acquired North American rights to The Truffle Hunters, which screened in the World Documentary Competition. Discover how much Sony Pictures Classics paid for film advances over a decade with the SPC Advance Report. Sony Pictures Classics and Stage 6, part of its Sony Pictures Worldwide Acquisitions, picked up global rights to I Carry You With Me based on a true story of a chance encounter between two men in provincial Mexico that sparks a love story spanning decades.
Kino Lorber acquired rights to Identifying Features (Sin Señas Particulares), which screened in the World Dramatic Competition about a mother's search for her son who disappeared en route to the US.
Most recently, as of Wednesday, Magnolia Pictures and Topic Studios acquired the documentary The Fight about the ACLU's challenge to the US's temporary travel ban.
---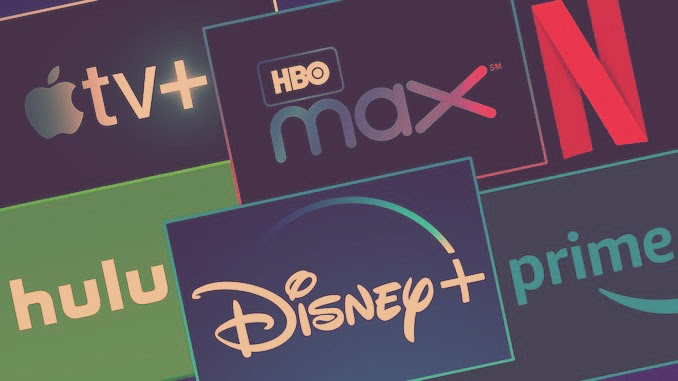 Accurately value film streaming revenue by combining comprehensive data from multiple SVOD licensing agreements.
Benefit from nonpublic rates to uncover what streamers pay for films.
---
Pre-Festival Deals
While there are plenty of international buyers in Park City for the festival, Sundance and TIFF remain the top markets for buyers acquiring rights in North America.
Many films already secured distribution ahead of Thursday's official start to Sundance. Below is an outline of notable films that arrived at the festival with a domestic distributor already in hand.
The Father starring Anthony Hopkins and Olivia Coleman was the most recent film to announce a domestic distributor in Sony Pictures Classics. SPC also secured rights to Charm City Kings with plans for a limited release in April before expanding.
Focus Features and Searchlight Pictures have both picked up a pair of features, the former acquired Never Rarely Sometimes Always and Promising Young Woman, and the latter procured rights to two films from the Premieres section, Downhill, and Wendy.
A24 acquired Zola while Bleecker Street picked up Dream Horse. HBO is going to distribute a pair of documentaries Welcome to Chechnya and Natalie Wood: What Remains Behind. Likewise, Showtime will distribute the documentary The Go-Go's, and National Geographic acquired Ron Howard's documentary Rebuilding Paradise about the fires last year in Paradise, California.
Lastly, Disney+ true to form acquired the rights to a children's title Timmy Failure: Mistakes Were Made.
Netflix is screening ten titles at Sundance, including documentaries, Crip Camp, Into The Deep, Dick Johnson Is Dead, Mucho Mucho Amor, and Miss Americana, and features including The Last Thing He Wanted, Lost Girls, His House, and Sergio.
---
FilmTake Away
Streamers continue to lead the acquisitions activity at Sundance. Most independent distributors do not have the cash to compete against the existing streaming competition from Amazon, Netflix, and Hulu, as well as the emerging studios that are launching stand-alone streaming services.
The hottest films have managed to close early deals, and there doesn't appear to be many more must-have titles screening this week. A handful of minor deals will inevitably close, but most major buyers will likely head home early.
---