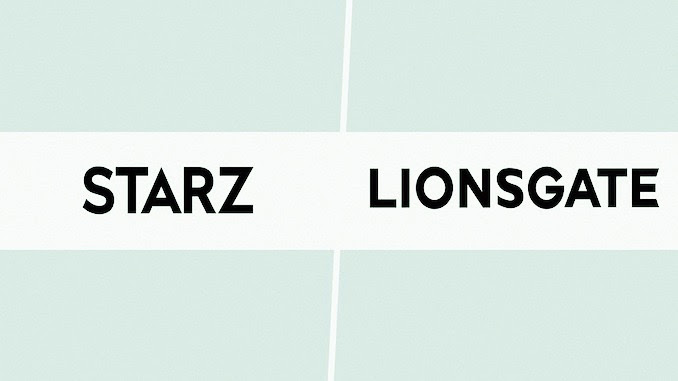 The uneasy marriage between Lionsgate and Starz has been a rocky one from the start.
Many contributing factors would inevitably lead to an insurmountable impasse between the two companies.
The shoe finally dropped when in February 2019, Chris Albrecht, the decade-long CEO of Starz, was forced out after clashing for two years with Lionsgate executives. The CEO was known for his strong personality, and by remaining in New York with Lionsgate based in sunny Santa Monica, these two companies were destined to operate as separate fiefdoms after their merger in 2016.
Although Chris Albrecht would continue to serve as president and CEO of Starz after the merger, he was to report to Lionsgate CEO Jon Feltheimer.
Crucially, Starz's home entertainment and television division were folded into Lionsgate's business units. This decision formed the battle lines leading to the biggest clashes between the two companies.
Executives at Lionsgate had erroneously assumed that Starz would be eager to air content from its new partner. Far from being eager, Starz's CEO was said to be openly dismissive.
Starz thwarted many attempts to pick up shows that did not fit the culture of the channel. After three years, only one show, The Rook, which is expected to air this summer, has emerged worthy of Starz.
The departure of Albrecht will open the floodgates for Lionsgate's television division to pack the channel with content, for better or worse. Euphemistically, the departure was officially a resignation, but it's an open secret that he forced out for not playing nice his new superiors.
---
Left at the Altar
Lionsgate had been actively trying to sell itself since 2016. The company was well aware that its future was not as bright as its recent past.
One asset that helped Lionsgate's attractiveness was its fresh acquisition of Starz in December 2016. The $4.4 billion deal provided Lionsgate a premium cable channel, which at the time had 25 million paid subscribers, one million streaming subscribers, and a host of original programming.
After the merger with Starz, Lionsgate instantly became the target for many suitors.
In January 2018, Lionsgate was the subject of a supposed bidding war. It was reported that Amazon, CBS, Comcast, Verizon, and Viacom all made offers. Astonishingly, the Hasbro toy company came the closest to acquiring Lionsgate.
If Lionsgate was truly serious about selling itself, it should have started years earlier when they were still riding high from The Hunger Games.
"Delay always breeds danger; and to protract a great design is often to ruin it."

– Miguel de Cervantes
Regardless of Lionsgate's acquisition of Starz, and the company's eagerness to be acquired, in the end, these were not enough to land a buyer.
All these failed buyout attempts have resulted in demoralization among executives and managers. Lionsgate has operated on autopilot for the last two years in anticipation that it would merge or be acquired, which has further eroded its foundation.
Over the last year, upon the realization that it would remain an independent company, multiple film executives departed. This interruption has halted many new and ongoing productions.
Lionsgate is scaling back even further by focusing on acquiring titles for distribution rather than in-house productions, which presents a massive opportunity for independent filmmakers and producers.
---
Tale of Two Cities
At the time of the Starz deal, Lionsgate's market cap was $6.1 billion, meaning Starz, which was bought for $4.4 billion, comprised an outsized proportion of the company's value post-acquisition. The current market cap of Lionsgate's A and B shares has nearly halved to $3.2 billion.
Among other things that exacerbated the rift between the newlyweds was the fact that Starz contributed the greatest proportion of earnings in the combined company.
As of April 2019, shares of Lionsgate have plunged 42% since peaking last summer. The last quarter of 2018 saw revenue fall by 20% (to $932M) and net income by 90% (to $23M).
In contrast, Starz increased revenue by 4% (to $366M) and net income by 10% (to $134M) in the last quarter of 2018.
As of March 2019, Starz has the same number of cable subscribers as at the time of the acquisition, 25 million, but now has over 3 million OTT subscribers through partnerships with Amazon, Hulu, and Google. The Starz App will also be available on Apple's new streaming service.
---
FilmTake Away
Since becoming Lionsgate's CEO in 2000, John Feltheimer has cobbled together a collection of media assets to scale the company. However, many of these businesses remain siloed, having never properly integrated under one roof. The Starz merger was just another example of this pattern, but this is likely to change after the departure of Starz's long-time CEO.
Lionsgate will continue to struggle running its film and television divisions at full steam after a string of executive departures and growing competition from Netflix and the major studios. The company's ability to bounce back will be further hampered by the loss of investor confidence.
---