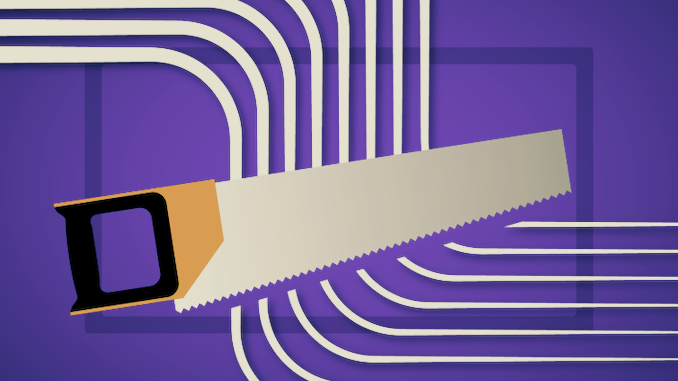 DirecTV lost nearly one million PayTV subscribers over the last three months.
During the second quarter, DirecTV's traditional satellite service lost 778,000 subscribers and its streaming service DirecTV Now lost 168,000 accounts.
AT&T ended the second quarter with 22.9 million premium video connections, which includes 1.3 million DirecTV Now subscribers.
---
Media Gamble Backfires
AT&T's buyouts of a declining DirecTV for $49 billion in 2015 and a sputtering Time Warner last year for $85 billion are materializing into massive miscalculations.
Purchasing DirecTV was AT&T's first big gamble in the content delivery market. DirecTV offers two services – its traditional satellite dish offering, and DirecTV Now, which is a streaming alternative.
When AT&T acquired DirecTV in 2015, the satellite cable provider controlled 25% of the PayTV market in the United States. However, DirecTV has been shedding subscribers since the beginning of 2017, which is only accelerating.
DirecTV Now was supposed to catch subscribers that canceled the more expensive satellite service, but the streaming service started losing subscribers in mid-2018. The pricing difference between satellite and streaming services makes these losses even more profound. DirecTV costs around $115 per month, while DirecTV Now costs between $45 and $70 per month.
This year, about two million two-year DirecTV contracts are expiring, which will likely see many of these subscribers fleeing for cheaper options elsewhere.
---
Fire Sale
When AT&T purchased Time Warner in June 2018, the telecom company instantly became the world's largest media company in terms of revenue.
However, with nearly $185 billion in debt, AT&T's media ambitions could force the company to short sell these assets if they continue to weigh down on the company's telecom and broadband businesses.
AT&T is in discussions to sell HBO Europe to help reduce its mountain of debt. An obvious buyer is the Comcast-owned Sky, but this could prove difficult to clear with the European Commission. The EU Commission is much tougher on anti-trust matters than authorities in the United States.
Sky already distributes HBO content in the United Kingdom, Germany, and Italy.
---
Alphabet Soup
AT&T is struggling to juggle all the entertainment and distribution assets acquired in the DirecTV and Time Warner takeovers.
This portfolio of services include DirecTV, DirecTV Now, HBO, HBO Now, HBO Go, AT&T's new bundle of channels launching soon called AT&T TV, and WarnerMedia's forthcoming streaming service HBO Max.
It's likely the American Telephone and Telegraph Company will tinker with winning formula that made HBO the worldwide leader in premium content by lowing standards to produce more content to fill its multiple distribution pipelines.
---
CBS Goes Dark
CBS programming went dark for 6.6 million subscribers of AT&T's DirecTV, DirecTV Now, and U-verse packages after the companies failed to agree on distribution terms. The programming blackout affects AT&T subscribers in more in 14 markets including New York, Los Angeles, and Chicago.
This was the first time CBS programming has not available on a PayTV provider since Dish Network and CBS failed to agree on terms in 2017.
AT&T is not willing to pay what CBS is demanding for the right to show its channels on its satellite, cable, and streaming services.
CBS said that it is seeking "fair market value" for its channels, adding that AT&T's offer is well below those paid by its competitors. AT&T countered by saying that CBS turned down "an unprecedented rate increase," noting that its offer is the highest fee that AT&T pays for any major broadcast network.
In the carriage talks, AT&T has asked to offer CBS All Access to its own PayTV subscribers, as tech companies such as Amazon, Roku and Apple do. CBS has refused, and has not allowed any such arrangement with traditional MVPDs.
---
FilmTake Away
Programming blackouts will become more common as cord cutting puts pressure on cable and satellite providers. PayTV providers, whose viewers are fleeing in record numbers for an array of streaming services, are refusing to pay more for programming that fewer customers are watching.
---