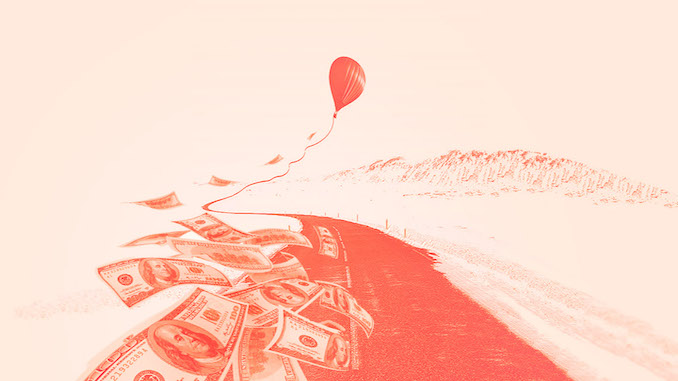 AT&T's decision to acquire a declining DirecTV and a sputtering Time Warner is materializing into a massive miscalculation.
When purchased, both companies were at all-time highs in terms of valuation, subscribers and viewers, but since taking over losses continue to mount.
---
AT&T Missteps
When AT&T acquired DirecTV in 2015, the satellite cable provider controlled 25% of the pay television market in the United States. However, DirecTV has been shedding subscribers since the beginning of 2017, which is only accelerating.
There is even concern that HBO, the crown jewel of WarnerMedia, will start to slump after the conclusion of the Game of Thrones, and the departure of its long-time CEO.
Now that AT&T is sitting atop $180 billion in long-term debt, the company is searching for assets to sell.
In mid-April, AT&T sold its minority share in Hulu to Disney for $1.43 billion. The disposition proved profitable; Time Warner originally purchased its 10% stake in August 2016 for $586 million.
---
HBO Europe For Sale
AT&T is in discussion to sell HBO Europe to help reduce its mountain of debt. An obvious buyer is the Comcast-owned Sky, but this could prove difficult to clear with the European Commission. The EU Commission is much tougher on anti-trust matters than authorities in the United States.
Sky already distributes HBO content in the United Kingdom, Germany, and Italy.
---
End of an Era
The finale of HBO's Game of Thrones set an all-time record for the 47-year-old network. The final episode of the eight-year series drew 19.3 million viewers in the United States. When the series launched in 2010, it averaged 9.3 million subscribers per episode.
Each episode of the popular series averaged 44.5 million viewers in the U.S. after counting all on-demand and streaming platforms.
---
China Blackout
Globally, audiences tuned in at record levels for the finale, but not in China. Tencent Video was forced by government to pull the show as retaliation for trade disputes with the U.S. In true communist dystopian fashion, 'transmission medium problems' were officially blamed the show not airing.
The week before the finale, the movie channel of state-run CCTV removed its regular programming and started broadcasting anti-U.S. war themed films during primetime. CCTV via its social media account said the changes show that Chinese people are "not afraid of strong enemies and can bravely fight."
---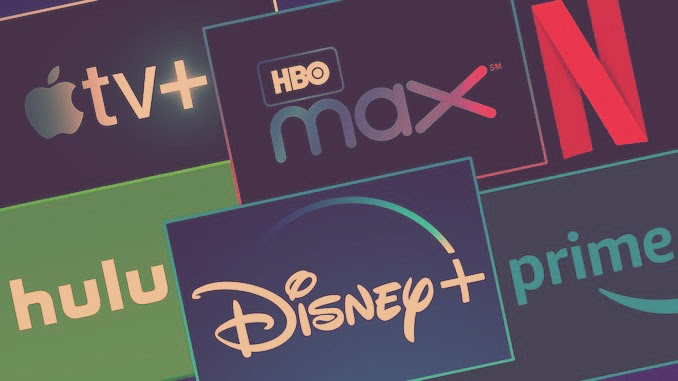 Accurately value film streaming revenue by combining comprehensive data from multiple SVOD licensing agreements.
Benefit from nonpublic rates to uncover what streamers pay for films.
---
Future of HBO
The management of WarnerMedia, which includes its film and television studio Warner Bros., HBO, and Turner, is in complete disarray.
In addition to the mounting financial concerns, Warner Bros. just fired its studio head for sexual improprieties. This move comes on the heels of AT&T forcing out two top executives as the telecom giant forges ahead in reshaping the media company in its own image.
Both Richard Plepler, chairman and CEO of HBO, and David Levy, president of Turner, which includes CNN, TNT, TBS and Cartoon Network, were let go. Such bold moves by the new owners may prove disastrous, especially as Netflix looks to supplant HBO as the producer of premium content.
HBO has been the leader in premium pay television content for the last 30 years, but AT&T considers HBO an underutilized cash cow in which company executives are looking to milk any way possible. This strategy was at odds with Plepler's vision to maintain quality over quantity.
In a 2017 interview, Plepler said, "More is not better. Only better is better." This statement obviously did not sit well with AT&T.
HBO currently has 140 million global subscribers, and last year the network reported $6.6 billion in revenue. Operating income has grown from $1.4 billion in 2011 to $2.4 billion in 2018.
HBO Now, its stand-alone streaming service, has accumulated more than 7 million subscribers since launching four years ago. The service launched ahead of the fourth season of the Game of Thrones. At the start of 2017, the service had 2 million subscribers, but ended the year with over 5 million.
There are growing concerns that many subscribers, especially to HBO Go and HBO Now, will cancel their subscriptions now that the Game of Thrones has ended.
---
FilmTake Away
AT&T believes it can turn the tide by launching a new streaming service using the content from the newly acquired WarnerMedia.
However, by the time the service launches in 2020, Netflix will have over 62 million U.S. subscribers, Hulu will have approximately 30 million subscribers, and Apple, Disney and NBCUniversal will have launched streaming services.
As AT&T's pay television business declines even further, the company may be forced to sell even more of its newly acquired entertainment assets.
---