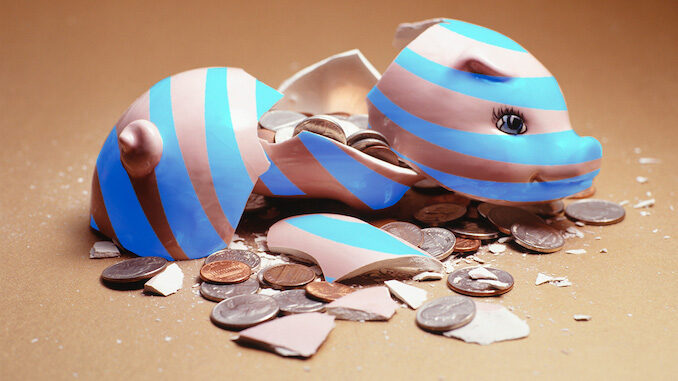 After losing over $50 billion on several failed forays into content production and distribution, AT&T was forced to sell stakes in its recently acquired media empire or risk weakening its monopolistic stranglehold on telecom and internet delivery.

AT&T's realization manifested in the March 2021 decision to sell a 30% stake in DirecTV and news three months later that it will spin-off WarnerMedia into a company managed by Discovery.
AT&T Loses Over $50 Billion on Half-Baked Content Distribution Ambitions
The 2015 buyout of DirecTV, at the satellite provider's peak, cost AT&T a whopping $67 billion ($48 billion, plus debt). Soon after AT&T's purchase, subscriptions went into freefall, shedding a million a year from 2015 to 2021.
Desperate to raise capital to pay down its massive $182 billion debt load, AT&T announced in March 2021 that it would sell a 30% stake in DirecTV to TPG Capital. The private equity group will hold and manage the declining assets of DirecTV, AT&T TV, and U-verse through a newly formed company. Under the terms of the deal that officially closed in August 2021, the ailing satellite provider was valued at a meager $16 billion, some $50 billion less than six years.
While it took half a decade for AT&T to understand the folly of its untimely DirecTV purchase, it took just three years for AT&T to acknowledge that its half-baked buyout of WarnerMedia in 2018 for $85 billion was another monumental miscalculation.
---
WarnerMedia Lands in Capable Hands at Discovery
Following months of rumors that AT&T was looking to sell its media assets to pay down its debt, it announced it would spin-off WarnerMedia into a new company managed by Discovery.
Under the terms of the deal, Discovery paid $43 billion in an all-stock transaction for 29% of a newly formed company that will hold WarnerMedia's film, television, and streaming assets. AT&T shareholders will retain 71% of the newly formed company, managed by Discovery's CEO David Zaslav. WarnerMedia will perform much better as an investment for AT&T instead of an ongoing operation.
The deal is expected to close in mid-2022 after regulatory approval and a vote by Discovery's shareholders. Once finalized, the combined company will have direct-to-consumer services in more than 200 countries and profit from Discovery's regional expertise and extensive local-language content.
Revenue for the new company is expected to top $52 billion by 2023. The company expects to have around $20 billion in direct-to-consumer streaming content.
While AT&T has been destroying its value through acquiring media assets, Discovery has been improving its business through key buyouts, including Scripps Networks in 2018 for $14.6 billion. Also, in 2020, it launched Discovery+ in several countries, where it has already amassed 15 million subscribers.
---
Uncover past, present, and future rate cards for episodic television content streaming in multiple availability windows worldwide.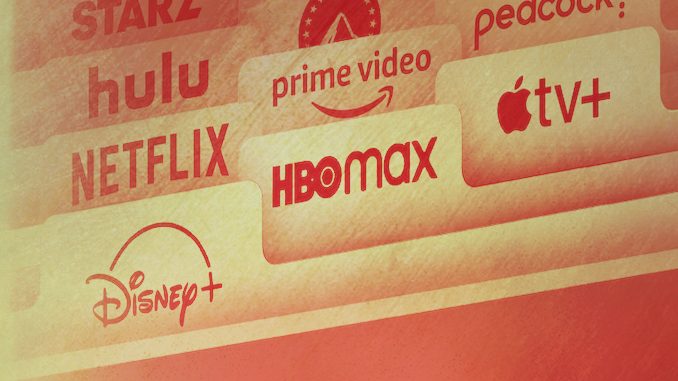 Your gateway to SVOD episodic licensing rates in dozens of territories in Europe and North America.
Draw upon nonpublic rates to ascertain content values.
There are 95 pages in three PDF reports showcasing rate cards and relevant terms aggregated from a dozen SVOD Licensing Agreements. Also included is an MS Excel Workbook with 1,300+ data points for custom research and analysis.
---
Turning the Tide on AT&T's Weak Launch of HBO Max
A pressing priority for the top brass at Discovery will be turning the tide on AT&T's uneven global rollout of HBO Max. The mismanaged start of HBO Max pales in comparison to the quick success of Disney+, which acquired more than 50 million subscribers, mainly in the US, in the first five months following its debut in November 2019. The service now has 116 million subscribers, 39 million in the US, and another 77 million in international subs.
Comparatively, HBO Max ended June 2021 with 12 million retail subscribers in the US, up nearly 7 million since the end of 2020. Internationally, HBO Max subscribers rose only slightly in the quarter to reach 20.5 million.
The premium version of HBO Max debuted with more than 10,000 hours of shows, films, and other programs, which is more than the hours available in legacy HBO. HBO Max widened its global reach by adding 39 territories across Latin America and the Caribbean in June.
It's unclear whether HBO Max and Discovery+ will remain separate or available in a bundle, as Disney does with Disney+, Hulu, and ESPN+.
Wholesale HBO Max and HBO subscribers that get the service through Comcast and other distributors increased from 31 million from March 2021 to 31.5 million at the end of June. Combined, HBO and HBO Max reached 47 million US subscribers at the end of June 2021, up 2.8 million in the quarter. Worldwide, HBO and HBO Max subscribers total 67.5 million, up from 64 million at the end of March and up from 55.6 million a year ago.
All told, HBO has 142 million global subscribers and is licensed in 150 countries, including 70 countries where HBO Go is available.
---
FilmTake Away: AT&T Blames Investors For HBO Max's Valuation
Executives at AT&T claim that HBO Max wasn't getting the valuation that it deserved, so a merger with Discovery was forged to see if the market would value it more like rivals, including Netflix. Contrary to its claims, the market valued HBO Max to the level appropriate based on AT&T's continued mismanagement of its recently acquired media assets.
---