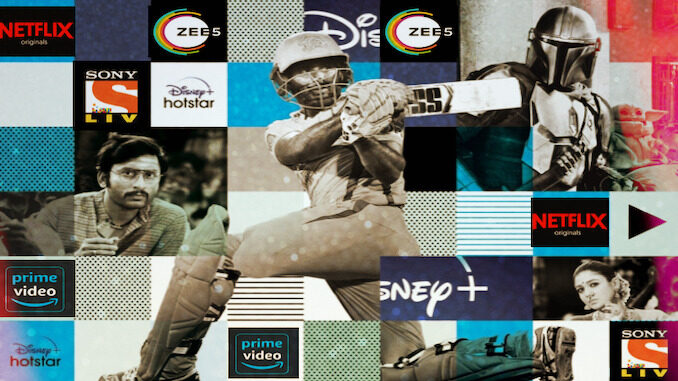 Sony Aims to Become India's Leading Media Company
An announced merger between Sony Pictures Networks India and Zee Entertainment will challenge Disney's dominance and Amazon's ambitions in India's unwieldy media landscape. The combined company will bolster 80 channels covering news, general entertainment, sports, and movies in more than ten languages.
If finalized, the entity to emerge will be India's media industry leader with just over 27% marketshare, followed closely by well-established Star India (now Disney+ Hotstar) with around 25%, which Disney recently absorbed in its Fox buyout.
Sony plans to acquire a controlling 53% stake in the publicly listed Zee Entertainment. A definitive agreement is expected before the year's end.
---
Planned Television Powerhouse in the Second Most Populous Market
The combined entity would control over half of India's overall television and streaming market based on the popularity of channels such as Sony MAX and Zee TV and OTT platforms ZEE5 and SonyLIV. These latter two streaming services have a combined 150 million monthly active users, but there is considerable overlap, resulting in an overall reduction in users.
Currently, India's television and streaming entertainment industry is worth just north of $9 billion, after shrinking by over $1 billion last year due to falling subscription and advertising revenue. Before the covid-related downturn, the market was on pace to reach $12.5 billion by 2025.
Zee operates over 60 television channels in English, Hindi, and many regional languages and controls a vast library of broadcasting and streaming titles through several third-party licensing agreements. Likewise, Sony Pictures Networks India has 25 channels in South Asia. The deal will unite their individual television networks, digital assets, production operations, and content libraries.
India's broadcast industry was ripe for consolidation, especially after the deal between Sony Pictures Networks India and a joint venture with Reliance's Network18 and ViacomCBS fell through.
The proposed media powerhouse will consolidate advertising revenue to combat top rival Disney's expanding footprint. Sony will invest $1.6 billion to enhance the venture's digital platforms and provide deep pockets when bidding for broadcasting rights, especially highly coveted sports programming.
---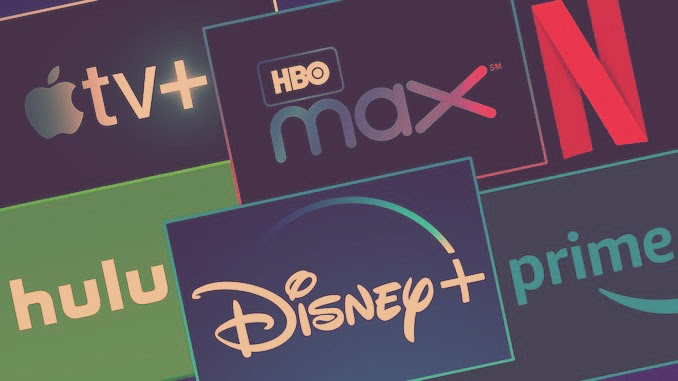 Accurately value film streaming revenue by combining comprehensive data from multiple SVOD licensing agreements.
Benefit from nonpublic rates to uncover what streamers pay for films.
---
Cricket is the Holy Grail for Subscriber Growth
Disney has placed sports programming at the center of its strategy, Amazon will rely on an aggregation and acquisition model, and Netflix focuses on producing local programming. Netflix has invested $400 million in the past two years to produce or license content in India.
In contrast, Disney has spent billions just on sports programming. In 2017, then-Fox's Star won the rights for India's international and domestic cricket matches for 2018 to 2023, for which it paid $950 million, and worldwide India Premier League (IPL) rights until 2022, costing $2.2 billion over five years.
The sports strategy of Sony Pictures Sports Network has been to focus on broadcasting non-cricketing live sporting events like Football and UFC, which is beginning to pay off. Until recently, over 93% of all sports programming was dedicated to cricket. The licensing period for IPL worldwide rights ends in 2022, where Amazon, Disney, Sony/Zee will surely drive the price into the stratosphere.
India is the final frontier for media companies, more or less locked out of the world's most populous market, abounding with upside potential and enormous room for subscriber growth.
---
Amazon's Streaming Strategy in India Relies on Aggregation and Acquisition
In late September, Amazon launched eight global and local streaming services on its Amazon Channels video platform in India, marking the 12th country where Amazon Channels is available.
Amazon Channels will give Prime customers access to several subscription streaming services within a single interface, including from content partners such as Discovery, Lions Gate, and Mubi.
Amazon has invested heavily in acquiring local content in India. Last year, the company's founder said that Prime Video was doing well globally, "but nowhere is it doing better than in India." However, Amazon does not break out user numbers by country. Over the summer, Amazon's India division held talks with production companies and distributors, including cinema chain Inox Leisure for a potential stake. Amazon is more likely to partner or acquire an entity with proven local production capabilities rather than delving into India's murky exhibition market.
Prime Video's chief rival Disney+ Hotstar hosts Bollywood movies, shows, and live cricket matches, while Netflix has is betting big on original local content.
Prime customers will receive deep discounts for subscribing through Amazon Channels. For example, the movie streaming app Mubi costs 499 rupees ($6.75) per month as a standalone service, but through Prime, the annual subscription is only 1,999 rupees or just 167 rupees per month.
---
FilmTake Away: Each Company Has a Unique Approach to Unlock Subscriber Growth
While some media companies fumble through the labyrinth of developing and producing local content, such as Netflix, Amazon will focus on aggregating shows, sports, and films from partners and competitors alike.
In this regard, Amazon has a significant advantage over streaming rivals because they can interpret demand and consumer behavior by analyzing multiple third-party streaming services offered through Amazon Channels.
If the merger between Sony and Zee is successful, Sony and Disney will emerge as broadcasting leaders in the largely untapped market for subscription video services.
---