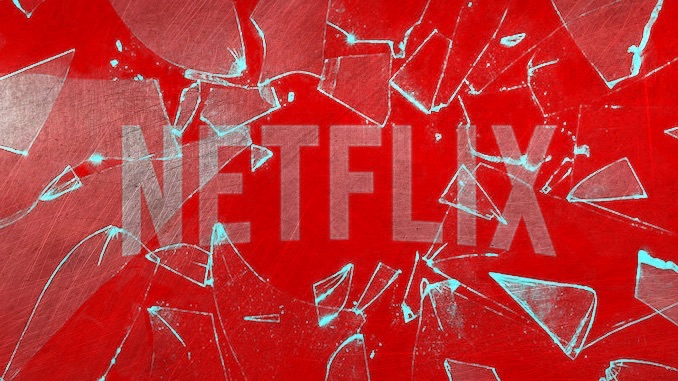 Whether Netflix delivers or disappoints when announcing its fourth-quarter and full-year financials and subscriber figures on Tuesday afternoon, it will stress its stunning Oscar achievement and the importance of its international potential.
Netflix shocked most industry observers by receiving a leading 24 Academy Award nominations, more than any other distributor, including two for Best Picture with The Irishman and Marriage Story. Netflix received its first Best Picture nomination last year for Roma when it collected 15 overall nominations.
Disney managed 23 nominations, 10 of which were for Fox films. Sony had a strong showing with 20 nominations followed by Universal and Focus with 16. However, Warner Bros' Joker led the pack with 11 total nominations, including for Best Picture.
Netflix will pour $17.3 billion into producing content in 2020, up from $15.3 billion in 2019, and greater than any traditional studio.
---
Netflix Focuses Overseas
Netflix's subscriber growth in the US has been a signpost for analysts and a significant catalyst for its share price. However, after losing US subscribers in the second quarter of 2019, for the first time since 2011, the company decided to forego reporting US subscribers or regional projections separately.
It's usually an inauspicious sign when companies stop offering data that they have long provided or change their public stance about the competitive landscape, both of which happened last year.
Starting last quarter, Netflix began providing regional subscriber data categorized into four regions – the US and Canada (UCAN), Europe, Middle East, and Africa (EMEA), Latin America (LATAM), and Asia-Pacific (APAC).
When Netflix releases its fourth-quarter and full-year results for 2019 on Tuesday, it will do so based on the regions above. However, the company will not provide regional projections going forward; instead, it will only forecast total subscribers.
Netflix has projected it will add 7.6 million total subscribers for the fourth quarter. Analysts are expecting the company will add 9 million in the first quarter of 2020.
Netflix wants to divert attention from the fact that the streaming service is nearing saturation in the United States. According to independent analysis, Netflix added 517,000 US subscribers, short of the company's 800,000 projection in the third quarter ending September 30th. Although Netflix missed its forecast, the results were much better than losing 126,000 subscribers like the second quarter, which was the first subscriber loss since 2011.
Nevertheless, Netflix has missed its quarterly subscriber forecast for two second consecutive quarters in a row. Additionally, Netflix finally admitted that the arrival of new streaming services from Disney, Apple, WarnerMedia, and others would hurt subscriber growth.
Netflix is tiptoeing around saturation concerns in the United States. With the introduction of several new services just hitting the market, and more expected in the coming months, a few analysts are projecting that Netflix could lose up to four million US subscribers in 2020. Notwithstanding, most analysts remain positively bullish. Of the 43 analysts who cover Netflix, only 4 have a sell rating.
---
New Regional Reporting
Globally, Netflix added 6.8 million subscribers between June and September, slightly fewer than the 7 million it had forecasted. To end the third quarter, Netflix reported 158.3 million total subscribers – 60.6 million at home and 97.7 million around the world. However, under the new regional reporting regime, Netflix added 613,000 UCAN subscribers to reach 67 million in the third quarter.
EMEA is the second-fastest-growing region for Netflix and the second-largest, with 47.4 million subscribers as of September 2019. This subscriber explosion is a 140% increase from just two years ago when Netflix had 19.7 million subscribers in the region. Over the same period, revenues nearly tripled to reach $4 billion.
Netflix controls over 53% of the SVOD market in Europe, followed by Amazon with 22%. Sky, HBO, and Viaplay each have around 3-4%. A patchwork of local services account for another 14%.
Latin America has almost doubled to reach 29.4 million subscribers over the same period, up from 15.4 million subscribers two years ago. Revenues in the region have more than doubled.
Over the same period, subscribers in Asia-Pacific have more than tripled to reach 14.5 million, up from just 4.7 million, making it Netflix's fastest-growing region, but the one with the least local content.
---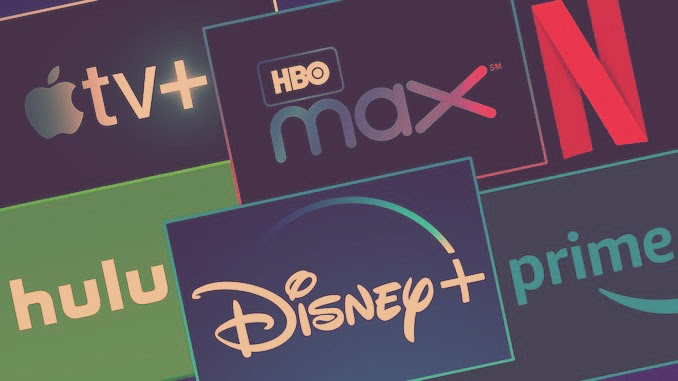 Accurately value film streaming revenue by combining comprehensive data from multiple SVOD licensing agreements.
Benefit from nonpublic rates to uncover what streamers pay for films.
---
Pricing Conundrum
A primary concern for shareholders is the stark pricing discrepancy between what Netflix charges in the US compared to elsewhere. Currently, Netflix collects an average of $13 per month from subscribers in the US and Canada, compared to $10.40 in EMEA, $9.29 in Asia-Pacific, and $8.63 in Latin America.
International markets, particularly Asia-Pacific and Latin America, are highly price-sensitive, meaning even modest price increases will lead to cancellations.
Unfortunately for Netflix, subscriber growth is more-or-less outpacing revenue growth internationally. Netflix cannot afford memberships to outpace revenue. If this trend continues, the cost to provide content will outpace revenue growth, which is a death sentence for future international viability.
Netflix seems unconcerned with granular details; the company surmises that if there are 250 million worldwide streaming customers and 1 billion paid cable television subscribers, there is plenty of room for growth by converting more customers to its streaming platform from traditional services.
---
FilmTake Away
As a part of the so-called FAANG stocks (Facebook, Apple, Amazon, Netflix, and Google), Netflix shares are the only ones that have traded flat for the last year. In contrast, the FAANG shares as a group averaged 48%, and the S&P 500 is up 25% in the same period.
Even with a strong slate of new shows and big-budget films, many expect that subscriber growth will continue to decline on a period-over-period basis, including figures being released on Tuesday. Maybe the industry hasn't reached peak-television, as the number of shows continues to expand, but perhaps Netflix has reached its peak.
---