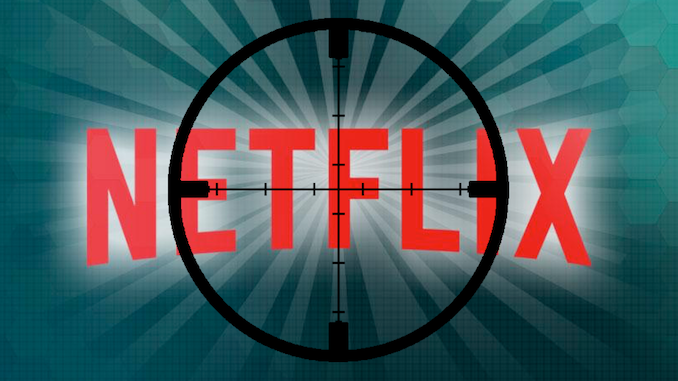 The team at Apple responsible for the rollout of its new streaming service has been calling it a "Netflix Killer."
Hyperbole is nothing new among Silicon Valley technology companies, but the proposition that Apple's new service could somehow supplant Netflix while staving off competition from services being launched by Disney and WarnerMedia is delusional.
As widely reported over the last week, Apple is launching video streaming and newspaper subscription services known as Apple TV+ and Apple News+. Interestingly, Disney announced months ago that its new streaming service would be called Disney+. Perhaps imitation is the sincerest form of flattery.
Apple has likely reached a highpoint in selling hardware (Macs, iPads and iPhones) and is now jumping into uncharted waters, including content production and banking. Former employees state that executives at Apple are "freaking out" as iPhone sales flatten around the world. iPhone sales make up 60% of Apple's annual revenue. Sales of the iPhone contracted for the first time last holiday season.
The company hasn't launched a single new product since the passing of its cofounder and CEO Steve Jobs in 2011. All products released since then have been updates and improvements to existing products or technology developed while Jobs was at the helm. The new boss is more-or-less giving up on developing new technology and instead is pushing headlong into banking and subscription services.
Apple has long wanted a company that could beat Netflix. In 2015, Apple tried to compel Walt Disney to partner in launching a streaming service, but talks broke down. After this failed attempt, Apple considered buying Disney or Netflix and subsequently crafting a new Hollywood studio.
---
Descending Trajectory
Apple went from creating new trends to being woefully late to catch onto established trends under the company's current leadership.
The three initiatives announced at Apple's Monday conference are well behind the curve. They have waited for Netflix to amass 140 global subscribers before jumping into the streaming business. They are entering into newspaper media at the precise moment when the media lacks trust from the public and is being challenged by independent content creators. And, they are expanding into the consumer credit card market with Goldman Sachs as credit markets tighten.
It's easy for Apple's executives to fail upwards when Jobs left an unmatched legacy of innovations and more cash than Apple knows what to do with. The company has more than $250 billion sitting offshore avoiding taxes, and instead of repatriating the funds for a one-time 10% tax, they are hoarding it for the likely storms on the horizon for the storied company.
---
Details Unknown
Many details about Apple TV+ are still unknown, which includes its pricing. The company claims that it will offer a bundle of services from HBO, Showtime, as well as original content, which is an exact replication of the service that Amazon Prime has offered for years. There is no indication that deals have been finalized with AT&T for content from HBO or with CBS for shows from Showtime.
Furthermore, the company reversed its decision to make original content free for users with an Apple device. Supposedly, there will be two programming tiers, original programming only, and combined original and licensed content. Apple is still negotiating to make its new TV app available on multiple platforms, such as Roku.
However, one encouraging aspect to Apple's service aspirations was the company's ability to grow Apple Music to 50 million subs despite joining the music subscription market seven years after rival Spotify.
---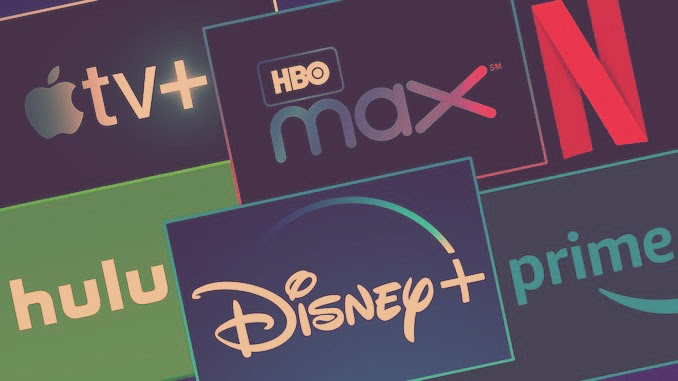 Accurately value film streaming revenue by combining comprehensive data from multiple SVOD licensing agreements.
Benefit from nonpublic rates to uncover what streamers pay for films.
---
A Service Nobody Wants
Apple waited too long in launching a streaming service. The company twice postponed the launch of its first slate of shows, largely due to quality concerns.
Quality concerns aside, there is too much saturation among U.S. media subscribers who already pay for multiple services, such as Netflix, Amazon Prime, HBO Now, Hulu, and perhaps even cable television.
Based on comments from several Apple forums and articles, loyal fans seem completely uninterested in the new streaming service and credit card. This lack of enthusiasm is not only related to adding yet another service, but the lackluster slate of shows announced so far. Once powerful names in production, it's unclear if new generations of viewers are anticipating content from Oprah, Spielberg, M. Knight Shyamalan and Jennifer Aniston.
Furthermore, Apple's CEO has mandated that its original material must be family-friendly enough that it could be shown at Apple retail stores without offending anyone. Rarely is compelling content capable of such standards.
The potential over-saturation in the streaming market and Apple's opaque micromanagement signals trouble for the company's production and distribution ambitions.
---
FilmTake Away
Since it's highly unlikely that Apple will buy Netflix at this point, the company will need to build more substantial relationships in Hollywood to foster premium content. This could be achieved by buying a smaller studio, such as Lionsgate or Sony Pictures from Sony Corporation. However, bold moves require bold leadership, and Apple executives seem contented to baby-step their way into the future.
Apple has plenty of money to buy their way into content production, but hubris will steer the company towards implementing its current flawed business model.
---