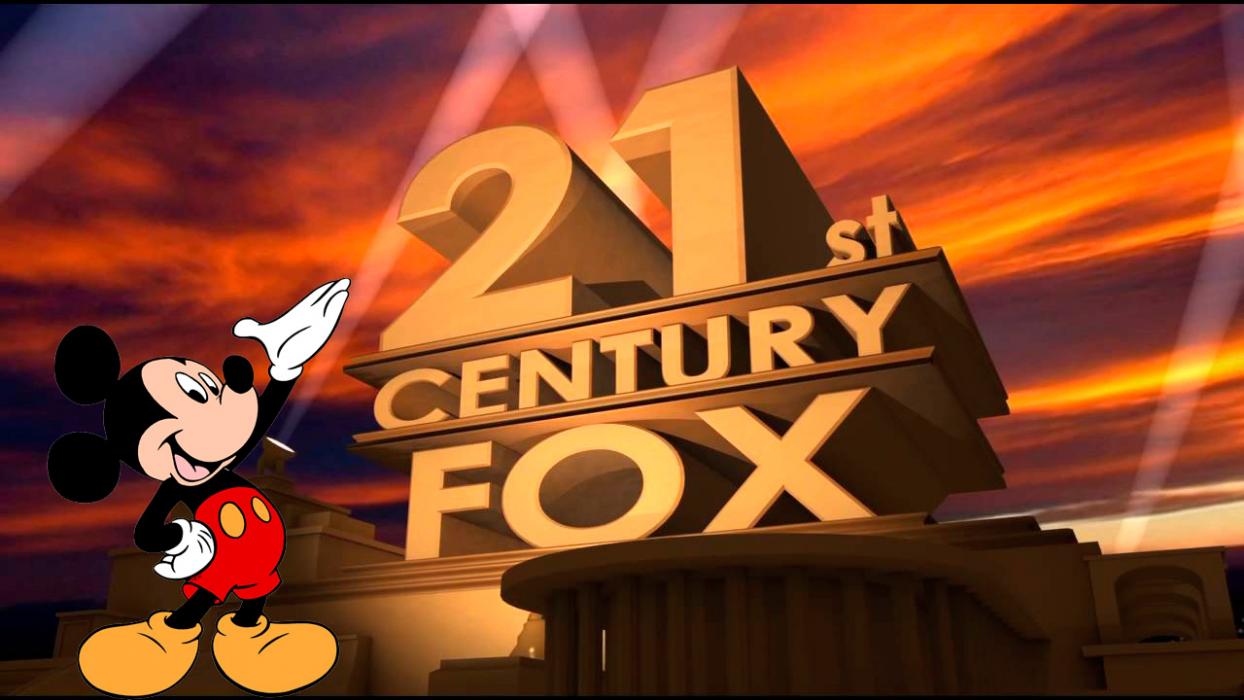 Walt Disney signed a deal to buy film, television and international businesses from Murdoch's Twenty-First Century Fox for $52.4 billion in stock.
An agreement was signed on Thursday, which would trigger an automatic review by the US Department of Justice (DOJ).
Regulatory approval through by the DOJ is not a foregone conclusion, but it's not as contentious as AT&T's $86 billion bid to purchase Time Warner.
The cash and stock offer could make the Murdochs the largest individual shareholders in Disney, although still minority shareholders overall.
Comcast and a few other companies are still in negotiations with Fox.
---
What's for Sale?
Twenty-First Century Fox has five major business units, four of which make up the subject-matter of the proposed sale.
The biggest asset is Fox's regional sports networks, which are worth $22 billion. Next are international cable networks worth $14 billion. The film and television studios are estimated at $13 billion. And domestic cable networks, such as FX and NatGeo, are worth an additional $9 billion.
By combining the portfolio, the buyout ranges from $50 to $60 billion.
Fox would retain control of its broadcast and local stations, including Fox News and Fox Sports Networks, which are worth $21 billion. The Murdochs would likely merge these with News Corp.
---
What's at Stake?
The opportunity for Disney to acquire a competing studio is a generational consolidation for the big six Hollywood studios – Disney, Fox, Paramount, Sony, Universal and Warner Bros.
In addition to Fox's studio assets, the acquisition would give the buyer outright control of X-Men characters, access to previously withheld Marvel properties, the Avatar sequels, and ownership of networks such as FX and National Geographic.
The deal would also give the winner a controlling stake in Hulu.
Hulu offers on-demand and live TV packages and is owned by Comcast (30%), Disney (30%), Fox (30%), and Time Warner (10%).
Under Disney's CEO Bob Iger, the company added Pixar Animation in 2006 for $7.4 billion, Marvel Entertainment in 2009 for $4 billion, and Lucasfilm in 2012 for $4.06 billion
Iger (66) is only under contract until 2019, after which he is exploring a run for the presidency of the US. The Murdochs want to extend his commitment if Disney buys.
For Comcast, the buyout would add to NBCUniversal, which acquired Dreamworks for $3.8 billion.
---
Merger Mixed Messages
The DOJ's stance towards several proposed mergers by media conglomerates is somewhat mixed.
The DOJ is suing AT&T to block the company's $86 billion purchase of Time Warner. AT&T acquired DirecTV in 2015 for $48.5 billion to become the nation's largest pay-TV provider.
The government has said the merger of massive television distributors with content creation would hinder competition and hurt consumers.
However, in contrast, on November 16, the U.S. Federal Communications Commission voted 3-2 to remove legal obstacles preventing media companies from creating local near-monopolies.
Conceivably, Disney would overcome such antitrust challenges since the company doesn't own any television services at present, but are planning to launch a stand-alone streaming service in 2018.
However, a majority stake in Hulu, especially as Disney prepares to launch a stand-alone streaming service in 2017 could cause problems.
---
Once Bitten, Twice Shy
The Murdochs are making another bid to acquire the remaining 61% of Sky, the British pay-TV network, this time with Fox instead of News Corp.
Twenty-First Century Fox already owns 39% of Sky. Under the preliminary terms of the proposed takeover, Fox would acquire the remaining 61% for £11.5 billion.
News Corp. failed to buy Sky outright in 2010 after the phone-hacking scandal at the News of the World tabloid which torpedoed the deal. The ongoing process is mired in political and personal pitfalls.
---