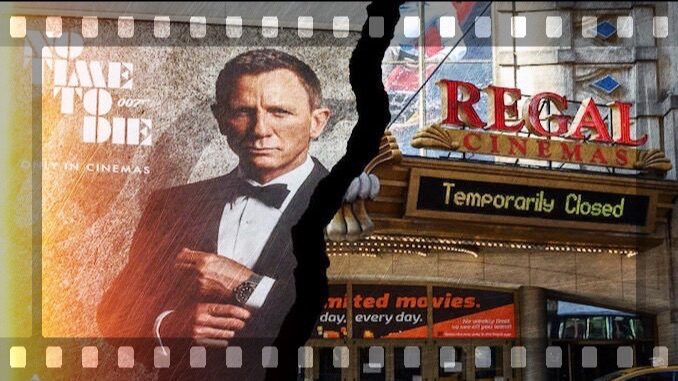 British exhibitor Cineworld, the parent company of Regal Cinemas in the US, said on Monday that it would shutter all 663 of its theaters in the US and the UK starting October 8th.
The closure follows MGM's announcement over the weekend that the release of the 25th James Bond film, No Time to Die, has been pushed yet again to April 2021 because of government-imposed lockdowns.
Cineworld's announcement renewed fears about the ability of the company to survive the lockdown. Shares in London plummeted more than 40% on Monday to £25.20 down from £175 before the lockdowns and £220 this time last year.
---
False Start
Regal is shutting down theaters again less than two months after reopening US locations on August 21st after initial closures in mid-March. Regal is the second-largest film exhibitor in the US, after AMC.
Regal and other exhibitors opened in time to release Warner Bros.'s Tenet, which fell short of expectations highlighting a lack of demand for the theater experience.
Cineworld is shuttering all 536 Regal locations in 42 states and 127 Cineworld and Picturehouse theaters in the UK. Over 7,155 screens will go dark on Thursday, which will affect more than 40,000 workers in the US and 5,000 in the UK.
Across the US, 56% of theaters are open, according to data from Comscore. However, according to research by NRG in September, about half of moviegoers are not ready to return.
Since mid-March, many cinemas have remained closed to comply with local ordinances or opened with limited capacity to 50% per auditorium or, like AMC, just 50 people.
AMC, the world's largest theater circuit, said it is undecided about closing again. Likewise, Cinemark said it had no plans to shut down its circuit but would reduce hours and working days at its theaters until more new films were available.
---
Tale of Two Cities
On October 5th, in a seemingly coordinated effort, New York Mayor Bill de Blasio and Los Angeles Mayor Eric Garcetti announced another shutdown of their cities' cinemas and entertainment venues.
Other cities and counties are following the lead of Los Angeles and New York City, apparently in an organized fashion, to the point where distributors can't keep track of all the theater closings.
In California, whether theaters can open depends on the severity of coronavirus transmission on a county-by-county basis. While Los Angeles County remains closed, Orange County, just south of Los Angeles, is open for business.
Cineworld's CEO had this to say about the closures:
"Despite our work, positive feedback from our customers and the fact that there has been no evidence to date linking any COVID cases with cinemas, we have not been given a route to reopen in New York, although other indoor activities – like indoor dining, bowling and casinos were already allowed. As such, it is simply impossible to continue operations in our primary markets."
Cineworld is leaving over 100 locations open in Poland, the Czech Republic, Slovakia, Hungary, Bulgaria, and Romania.
Once the virus's epicenter, China has successfully recovered its box office to 2019 admission levels and is set to increase occupancy from 50% to 75% to meet the accelerating demand.
---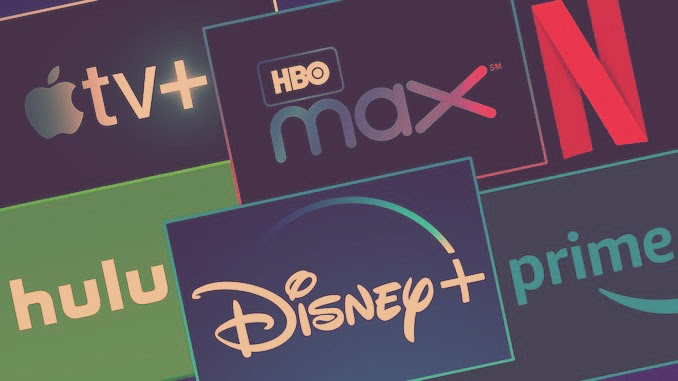 Accurately value film streaming revenue by combining comprehensive data from multiple SVOD licensing agreements.
Benefit from nonpublic rates to uncover what streamers pay for films.
---
Hollywood Halts Releases
The aforementioned removal of No Time to Die from the release schedule by MGM was the latest in a long line of films that have been pushed to 2021.
Most studios have delayed dozens of big releases over the past six months as theaters sat empty or showed films only to limited audiences. The postponed titles include likely blockbusters such as Warner Bros.'s Wonder Woman 1984 and Dune and Disney's Black Widow.
Disney shifted several high-profile releases online as PVOD releases via Disney+, including Mulan. Although not official yet, Disney will likely move Pixar's Soul from its November 20th release date to Disney+.
However, it is rumored that Universal will release Dreamworks Animation's The Croods: A New Age on November 25th, but will shorten its release window to make it available for the holidays via PVOD.
Cineworld remains diametrically opposed to shortening the theatrical release window. According to insiders, several studios have pleaded with Cineworld's CEO to collapse the window during these precarious times, but he won't budge.
---
FilmTake Away
Production and distribution disruptions caused by governmental lockdowns have accelerated many transformations that were well underway in production, distribution, and viewership trends.
The likelihood that the exhibition market will ever return to pre-2020 levels becomes more remote with each passing day. Bankruptcies, further consolidation, and a studio buyout of an exhibitor are all but inevitable at this point.
---