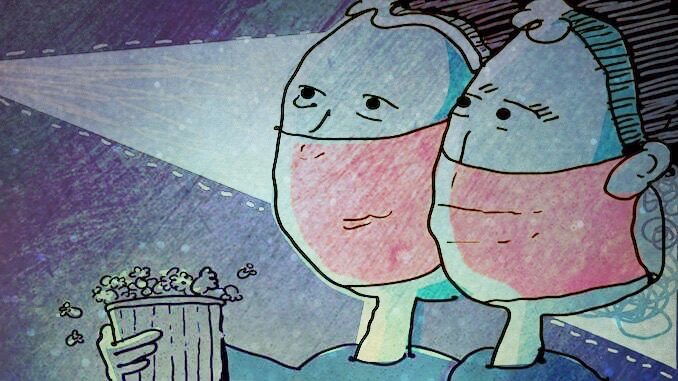 Production and distribution disruptions caused by governmental lockdowns have accelerated many transformations that were well underway in production, distribution, and viewership trends.
According to several recent surveys in the US, if new films were available in both theaters and via streaming right now for the same price, 70-80% of respondents would choose to stream first-run features at home rather than going to a theater. Only around 10% said they would prefer to see a new release in theaters.
Perhaps more troubling, nearly 40% of respondents said that they would go to the cinema less often in the future, and 10% said they might never go again.
It will take years before the exhibition market returns to normalcy, even under the best circumstances.
---
Bankruptcy Fears
British-owned Cineworld, the world's second-biggest exhibitor operating as Regal in the US, warned on September 24th that the company would need to raise more money if theaters shuttered again from fresh pandemic curbs after it already lost $1.64 billion in the first half of 2020. The company is in talks with its lenders to avoid breaching loan covenants as its debt has climbed to over $8.2 billion.
The financial results also included a warning from the company's auditor, PwC, which said it had not obtained "sufficient appropriate evidence as to whether the waivers could be obtained or additional funds could be obtained where required." PwC was unable to conclude that the company would be able to continue in business for the foreseeable future.
Also, on September 24th, AMC said it reached a deal with some banks to sell up to 15 million shares, seeking to raise fresh funding as the pandemic batters the world's largest movie theater operator.
AMC reiterated that the postponement of major releases slated for the Thanksgiving and Christmas would significantly impact its liquidity in the fourth quarter.
According to multiple sources, Amazon, the e-commerce giant, and second-largest streaming service has been in talks since May to acquire AMC, the parent of the AMC and Carmike in the US and the Odeon Cinemas in the UK. It's unclear if the talks are still active.
---
Stay Home Orders
While production has restarted in some countries as the industry has adopted remote-work procedures making it possible to continue limited activities, governments, and the media have instilled such an overload of fear that many have lost confidence in public venues altogether.
Many movie theaters have reopened in the US, but unsurprisingly not yet in New York or Los Angeles, the two largest markets. Of the venues that have reopened, many are operating with strict limits, resulting in most distributors shifting film releases to 2021.
The reluctance of audiences to return to theaters was evident by lackluster admissions for Christopher Nolan's Tenet. Cineworld reopened 561 of its 778 sites before the film's release, but the crowds didn't return for the most part. Despite a strong advertising campaign, the $200-million Warner Bros. release only grossed $20 million over the long Labor Day weekend.
Ascertaining the film's performance was restricted by Warner Bros., marking a new precedent in concealing box office receipts. Traditionally, studios work with the research company Rentrak and its parent company Comscore to report daily receipts, which are then widely distributed across the industry. Studios pay hefty sums to get minute-by-minute updates.
However, Rentrak had to get permission from the other major studios before concealing the box office receipts for Tenet. Though initially reluctant, the studios ultimately agreed for the first weekend as a courtesy, believing that Warner Bros. was making a bold step in testing the market after some lockdown restrictions were lifted.
A slew of films slated for release during the last three months of the year were shuffled to 2021, including Disney's West Side Story and Black Widow.
---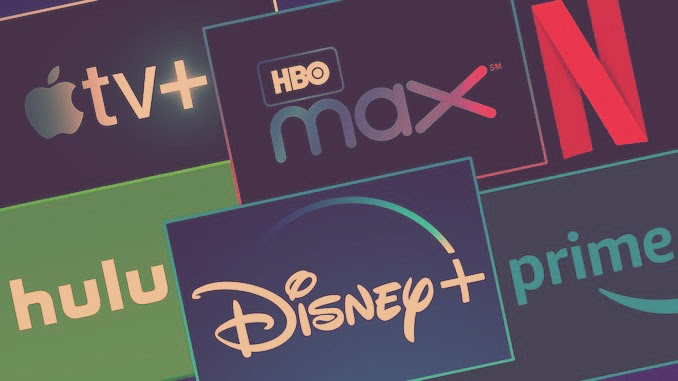 Accurately value film streaming revenue by combining comprehensive data from multiple SVOD licensing agreements.
Benefit from nonpublic rates to uncover what streamers pay for films.
---
Exhibition Stasis
In North America, the number of tickets sold hasn't changed much since 1995. Likewise, in the UK, admissions have hovered around 170 million per year since 2005. Population increases in both countries mean yearly per capita admissions have decreased.
This decline is not attributable to the movie-going experience, as most exhibitors have invested heavily in improvements, including new audio-visual systems, more comfortable seating, and even begrudgingly, by introducing subscription plans. These declines have chiefly resulted from the monolithic nature of the studio film pipeline, which is full of comic book fare, juvenile action films, message-over-substance titles, and the deterioration of shared cultural heritage in the West.
A shrinking theatrical window has also challenged theater operators. Since 2000, the theatrical window in the US has shrunk by ten weeks. After the lockdown ends, some studios armed with their own streaming services and cable platforms might skip the theater altogether.
Many SVOD services are now owned or invested in by major studios, which reduces the incentive to maintain a long theatrical window and intensifies an increasingly competitive streaming environment.
---
FilmTake Away
The ongoing seven-month shutdown has forever changed the economics of film distribution. Whether justified or unmerited, the governmental response marks a massive turning point in how projects are developed, packaged, and greenlit. 
Perhaps these virus fears will abate, but based on an almost uniform adherence to anti-social protocols, it will take years before the exhibition market returns to normalcy even under the best circumstances.