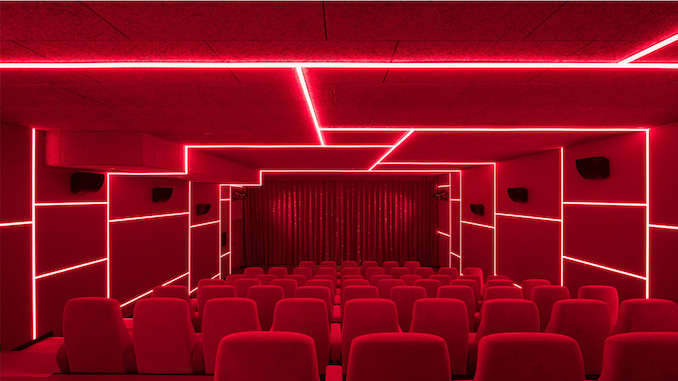 British film exhibitor Cineworld is now the largest theater chain in North America after buying out Canada's Cineplex for $2.1 billion.
Cineworld paid a whopping 42% premium on top of Cineplex's previous day closing price when the deal was announced on December 15th.
---
Cineworld Doubles Down
Revenues at Cineworld are down more than 10% going into December 2019 compared to last year.
The acquisition of Cineplex, Canada's largest theater chain, which controls over 75% of the box-office market share, comes only two years after Cineworld acquired Regal Entertainment in the US for $3.6 billion. The company is doubling down on screens, but sometimes bigger is not always better.
Cineworld is now exploring options to introduce a subscription program, similar to the short-lived MoviePass, and the moderately successful AMC's Stubs A-list.
---
More Screens in Fewer Hands
Consolidation among cinema owners continues even after a disappointing year at the box office that shows no signs of reversing any time soon.
Cineworld's acquisition of Cineplex totaled $2.1 billion, which included $1.65 billion in cash and an assumption of its debt. In December 2017, Cineworld agreed to acquire the US's second-largest film exhibitor Regal for $3.6 billion.
At the time, the deal made Cineworld the world's second-largest exhibitor behind AMC, which was majority owned by China's Wanda Group. However, the UK company is now the largest exhibitor in the world with 9,518 screens, topping AMC's 8,900.
Wanda Group started the consolidation craze in 2012 when the company acquired AMC Theaters for $2.6 billion. The buyout expanded the Chinese-owned property company into the US for the first time.
After buying out AMC in 2012, China's Wanda Group added to its portfolio when it acquired UK-based Odeon & UCI Cinemas for $1.2 billion in 2016. This deal officially made AMC the world's largest theater chain. At the same time of its acquisition of Odeon, shareholders of Carmike, which had 3,000 screens, accepted a buyout offer from AMC for $1.2 billion. AMC also gobbled up Starplex Cinemas and Nordic Cinema Group for $929 million.
According to regulatory filings, AMC alone controls over 11,000 screens in 1,006 theaters worldwide. Based on Wanda's massive global ownership, the company owns around 15,000 screens, including 3,200 in China, 8,900 in North America, and 2,000 in Europe.
Federal regulators have allowed the media landscape in the United States to be held in the hands of fewer and fewer owners, a trend that is only snowballing.
---
AMC's Quiet Sale
In late 2018, Wanda quietly unloaded its majority stake in AMC theaters by issuing convertible notes to private equity group Silver Lake. For the right price, Wanda said it would sell the remaining 38%.
Wanda first bought AMC in 2012 for $2.6 billion, and publicly listed the company in 2013. Wanda retained a 60% stake, before entering into the deal with Silver Lake in September 2018.
---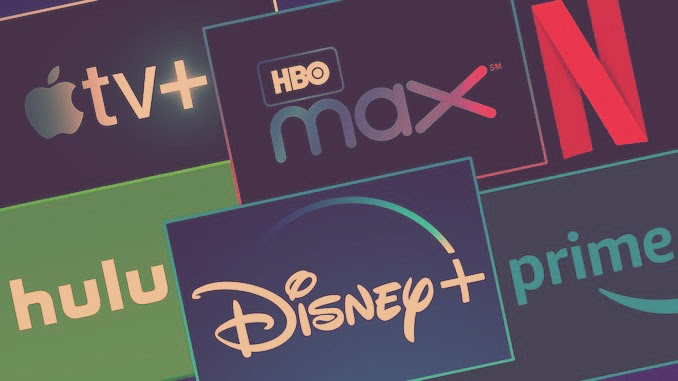 Accurately value film streaming revenue by combining comprehensive data from multiple SVOD licensing agreements.
Benefit from nonpublic rates to uncover what streamers pay for films.
---
Line in the Sand
Netflix failed to convince any of the three major stateside exhibitors, AMC, Regal, and Cinemark, to accept a 45-day window for Martin Scorsese's The Irishman, which marked the company's latest attempt to release a film wide in theaters. The exclusive 90-day theatrical window has become a line in the sand that exhibitors in North America are unwilling to cross.
As widely reported during TIFF 2019, the Scotiabank Theatre in Toronto, which boasts 14 screens and 4,500 seats, refused to screen non-premiere films that were brought to TIFF by Netflix or Amazon.
It's becoming clear in hindsight that Amazon and Netflix missed a golden opportunity to follow through in their stated theatrical ambitions with the purchase of Landmark Theaters last year.
---
The Department of Justice in the United States is preparing to allow the Hollywood studios to own film theaters once again. This decision would reverse 70 years of anti-trust law that was implemented in 1948, which is known as the Paramount decrees.
The Paramount decrees separated film distribution and exhibition, as well as outlawing block booking, which forbade exclusive licensing agreements that forced theaters to license multiple films under a single license. CONTINUE READING »»
---
FilmTake Away
Based on the dismal year at the box office and the poor financial results of Cineworld, the company's theatrical dominance could be brief when debt and equity holders come calling. The acquisition and associated fees were 100% funded with bank debt totaling $2.3 billion.
The fundamentals of the theatrical exhibition market haven't changed in decades. But as more people opt to stay home to binge on a plethora of streaming options, the strategy of providing better concessions and more luxurious seating might be too little too late to lure crowds back.
---