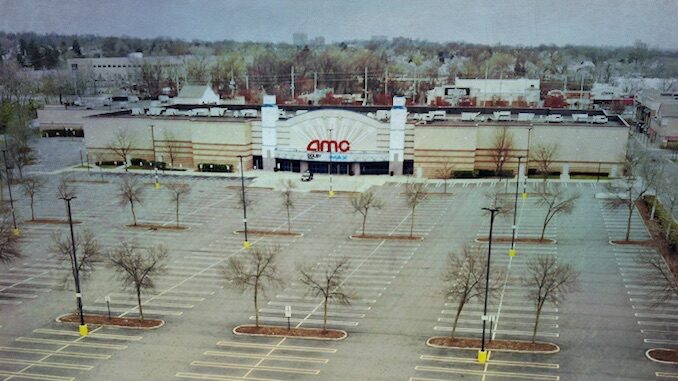 Several insiders confirmed AMC was on the verge of filing for Chapter 11 bankruptcy protection. AMC's CEO, Adam Aron, denied reports that the company was considering bankruptcy.
AMC disclosed in a filing with the US Securities and Exchange Commission last Tuesday that it will face a liquidity crunch by the end of this year or sometime early next year.
After the news, AMC shares tumbled another 16% down to $3 by Friday compared to $10 this time last year.
---
UPDATE: October 20, 2020
Shares in AMC shot higher on Monday after news that a dozen or so New York theaters would be allowed to open on Friday. However, all the gains were given back on Tuesday after the company announced it would sell another 15 million shares.
Crucially, theaters in New York City will remain closed. By the end of October, AMC expects that 530 of its 600-theater circuit in 44 of its 45 states will be open at limited capacity.
With attendance down severely and Hollywood's film pipeline down to a trickle, the openings are bittersweet for the troubled company.
---
Debt Mountain
AMC, the world's biggest chain of theaters, considers options to survive as its mountain of debt snowballs, including potential bankruptcy. At the current cash-burn rate, AMC's reserves would be depleted by the end of this year or early next year.
The company is exploring raising funds through debt or equity financing, asset sales, and joint-venture arrangements with industry partners. AMC's lenders are holding preliminary talks internally and are considering a cash infusion to keep the business afloat if the company decides to file for bankruptcy.
AMC said last week it had recently sold 9 million of a 15 million share offering, raising $37.8 million at the price of $2.95. The remainder of the offering would raise an additional $17.7 million. With over $5 billion in long-term debt, these share sales are only a drop in the bucket.
After years of gorging on easily-obtained debt to grow bigger-and-bigger, the global shutdown of movie theaters has obliterated shares of AMC. Even as markets soared, the company's shares have been in decline since 2019 before disruptions in mid-March sent prices plunging.
Orchestrated by costly financing, AMC doubled down on an industry already in decline. Complicated by Chinese ownership, the world's largest exhibitor only has three to four months' worth of cash available.
Last week, AMC launched efforts to raise up to $180 million in equity capital even though investors value some of its bonds at 36 cents on the dollar, down from 80 cents at the beginning of March, implying severe doubts about whether it will be repaid.
Aron has tried several times to distance AMC from debt concerns and other issues relating to its Chinese parent company Wanda Group dating back to 2017.
Nothing to See Here
For many theaters owners, the removal of the 25th James Bond film No Time to Die from the release schedule by MGM was the final straw. The film is the latest in a long line of scheduled releases that were pushed back several times before finally moving to an undisclosed date in 2021.
Most studios have delayed dozens of big releases over the past six months as theaters sat empty or showed films only to limited audiences. The postponed titles include likely blockbusters such as Warner Bros.'s Wonder Woman 1984 and Dune and Disney's Black Widow.
Disney shifted several high-profile releases online as PVOD releases via Disney+. Most recently, the highly anticipated Chinese production of Mulan screened via PVOD.
However, it is rumored that Universal will release Dreamworks Animation's The Croods: A New Age on November 25th, but will shorten its release window to make it available for the holidays via PVOD.
---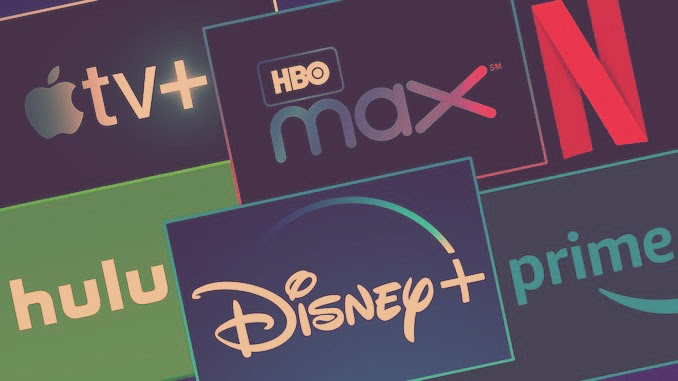 Accurately value film streaming revenue by combining comprehensive data from multiple SVOD licensing agreements.
Benefit from nonpublic rates to uncover what streamers pay for films.
---
Rent-a-Theater
AMC locations across the US are renting out entire auditoriums to moviegoers starting at $99. Groups up to 20 people can enjoy the private screening experience. The rental price goes upwards to $349, depending on the movie chosen by the group and the theater location. Currently, 34 films are offered with rental packages. Older films start at $99, while newer releases begin at $149.
Although the movie theater giant has reopened 494 of its 598 US theaters, albeit, at 20% to 40% capacity, attendance is down about 85% based on the same-theater basis from last year.
Currently, 104 AMC theaters in the US haven't reopened as of mid-October. These locations, mainly in New York and California, represent 17% of AMC's properties in the US and contributed 23% to the domestic revenues in 2019.
---
FilmTake Away
As AMC nears default, the company will likely be able to amend rental agreements with landlords since replacing a cinema with a tenant in even the best of times would be a difficult task, and renegotiate its long-term debt.
To benefit moviegoers and investors alike, AMC should enter bankruptcy and allow more capable managers acquire its assets to operate its theaters in a rapidly changing media landscape.
---