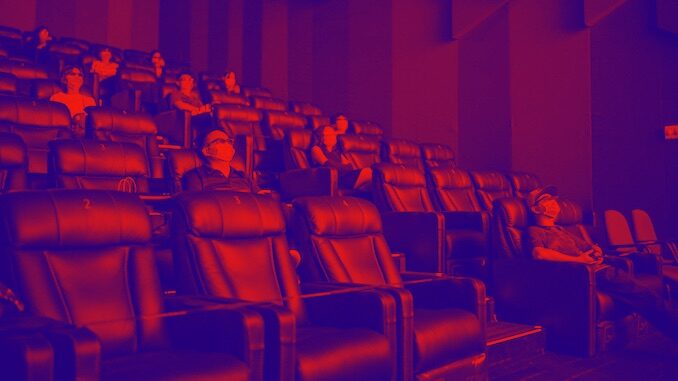 The two largest theater chains in the US, AMC and Regal, face impending bankruptcy amid continued lockdowns, and as Hollywood's pipeline of films slows to a trickle.
Production and distribution disruptions caused by governmental lockdowns have accelerated many transformations that were well underway in production, distribution, and viewership trends.
---
Theatergoers Remain Hesitant
According to several recent surveys in the US, if new films were available in both theaters and via streaming right now for the same price, around 75% of respondents would choose to stream first-run features at home rather than going to a theater. Only about 10% said they would prefer to see a new release in theaters.
Perhaps more troubling, nearly 40% of respondents said that they would go to the cinema less often in the future, and 10% said they might never go again.
In North America, the number of tickets sold has slowly decreased since the highwater mark in 2000. Likewise, in the UK, admissions have hovered around 170 million per year since 2005. Population increases in both countries mean yearly per capita admissions have decreased.
---
Stay Home Orders
While production has restarted in some countries as the industry has adopted remote-work procedures making it possible to continue limited activities, governments and the media have instilled such an overload of fear that many have lost confidence in public venues altogether.
Although many theaters have reopened in the US, unsurprisingly, New York City and Los Angeles, the two largest markets, are still on strict lockdown. Others that have opened are operating with rigid limits of between 20% and 40% capacity. Even these low limits are nowhere need being met by audiences.
The reluctance of audiences to return to theaters was evident by lackluster admissions for Christopher Nolan's Tenet. Cineworld reopened 561 of its 778 sites before the film's release, but the crowds didn't return for the most part. Despite a strong advertising campaign, the $200-million Warner Bros. release only grossed $20 million over the long Labor Day weekend.
Most major distributors shuffled their films slated for release during the last three months of the year to an undisclosed date in 2021.
---
AMC Cash Burn
Several insiders confirmed AMC was on the verge of filing for Chapter 11 bankruptcy protection. AMC's CEO, Adam Aron, denied reports that the company was considering bankruptcy.
AMC disclosed in a filing with the US Securities and Exchange Commission last Tuesday that it will run out of cash by the end of the year or early next year.
AMC reiterated that the postponement of major releases slated for the Thanksgiving and Christmas season would significantly impact its liquidity in the fourth quarter.
The company is exploring raising funds through debt or equity financing, asset sales, and joint-venture arrangements with industry partners. AMC's lenders are holding preliminary talks internally and are considering a cash infusion to keep the business afloat if the company decides to file for bankruptcy.
According to multiple sources, Amazon, the e-commerce giant, and second-largest streaming service, has been in talks since May to acquire AMC, the parent of the AMC and Carmike in the US and the Odeon Cinemas in the UK. It's unclear if the talks are still active.
---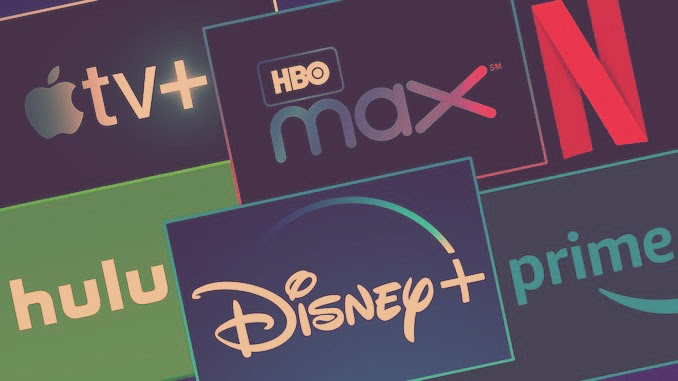 Accurately value film streaming revenue by combining comprehensive data from multiple SVOD licensing agreements.
Benefit from nonpublic rates to uncover what streamers pay for films.
---
Cineworld Bankruptcy Fears
British-owned Cineworld, the world's second-biggest exhibitor operating as Regal in the US, warned on September 24th that the company would need to raise more money if theaters shuttered again from fresh pandemic curbs after it already lost $1.64 billion in the first half of 2020. The company is in talks with its lenders to avoid breaching loan covenants as its debt has climbed to over $8.2 billion.
The financial results also included a warning from the company's auditor, PwC, which said it had not obtained "sufficient appropriate evidence as to whether the waivers could be obtained or additional funds could be obtained where required." PwC was unable to conclude that the company would be able to continue in business for the foreseeable future.
---
FilmTake Away
Apart from the lockdown, a shrinking theatrical window has challenged theater operators. Since 2000, the theatrical window in the US has shrunk by ten weeks. After the lockdown ends, some studios armed with their own streaming services and cable platforms might skip the theater altogether.
Perhaps these virus fears will abate, but based on an almost uniform adherence to unprecedented government restrictions, the exhibition market is unlikely to ever return to pre-2000 levels.