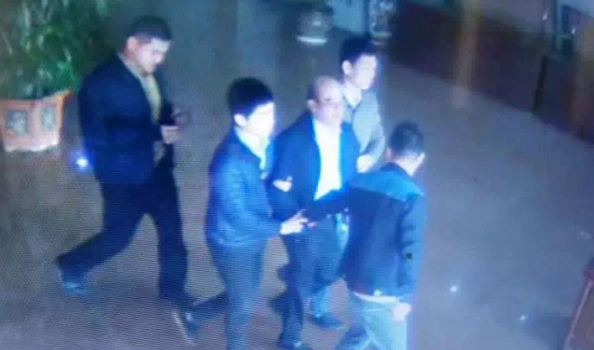 Fosun CEO appears in public after being taken and detained by authorities. Shares of the company fell 10% following the stock's trading suspension.
Studio 8 Backer in Custody
Financial backer of Jeff Robinov's Studio 8, Fosun International, suspended trading on its stock on December 11th 2015 after their chief executive went missing. According to the latest communications from Fosun, Guo Guangchang is helping authorities in far-reaching corruption investigations that have led to similar executive disappearances. On December 13th 2015, Guo Guangchang reemerged at a company event in Shanghai.
"Helping authorities" is a euphemism for being detained and interrogated. Guo was last seen being taken away in handcuffs at Shanghai's airport (image above).
The Witch-Hunt Has Begun
As the Chinese stock market slide 30% over the last six months of 2015, and nearly 10% in November 2015, it's easy to imagine several Chinese investments in Hollywood being jeopardized in 2016.
According to Bloomberg, at least 16 Chinese businessmen have been taken away for investigation; many executives have yet to emerge. Guo was named in a bribery case earlier this year where the accused CEO was sentenced to 18 years in jail.
During the last recession, a similar pattern emerged in Russia. The government orchestrated the demise of many powerful business owners and facilitated the transfer of fortunes to friends and associates close to the government.
Production Funds in Peril
Sources close to Studio 8 claim that Fosun already transferred funds to cover several upcoming film productions. But, even ironclad contracts cannot compel the funding party to make distributions.
Approving principal photography for film budgets between $40 and $100M might prove a challenge. Without confidence that Fosun can meet its obligations over multi-year film slate, Studio 8 could be forced to rearrange and delay any upcoming projects.
Sony, who is also a stakeholder in Studio 8, is unlikely to release production funds until matters in China have stabilized.
Sino-Japanese Blowback
Unlike other Hollywood-China media deals that have been sounder, Fosun's stake is little more than an investment in a production company. Studio 8 will ultimately rely on Sony for all distribution and marketing matters. It is likely Fosun will have some form of gross participation on the films, but tensions will mount when the slate underperforms largely due to Sony's distribution overhead expenses.
Perhaps someone within the Communist Party government finally noticed that most of Fosun's investment in Studio 8 is funding the production slate of Japanese-owned Sony. There are plenty of Sino-Japanese partnerships, but few are as visible and open to scrutiny as media investments.
Shares Trading on Monday
Shares in Fosun traded down 10% on the Monday proceeding the stock suspension. After the market closed on the previous Friday, a formal statement to the stock exchange, signed by Guo, confirmed his involvement in assisting authorities. The letter stated that he would continue making major company decision while away.
China's Recent Ventures in Hollywood
Dalian Wanda acquired AMC theaters (5,048 screens and 348 theaters) in 2012 for $2.6B
Hony Capital is part of consortium of partners funding STX Entertainment, a new U.S. distributor
Bona Film Group's $235M investment in Fox's film slate, starting with The Martian
Jeff Berg's failed talent agency, Resolution, was reportedly the first major failure of a Chinese company to fund. However, many insiders indicated that the management's incompetence was responsible for Resolution's downfall.
---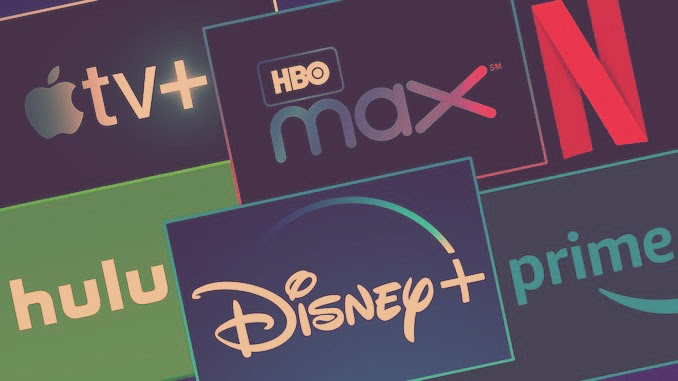 Accurately value film streaming revenue by combining comprehensive data from multiple SVOD licensing agreements.
Benefit from nonpublic rates to uncover what streamers pay for films.
---