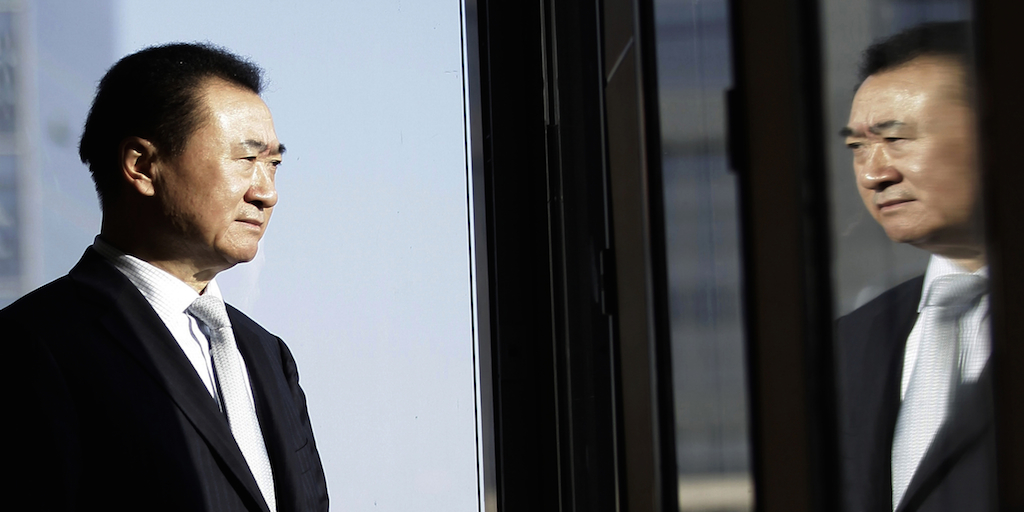 Wanda's Hollywood Shopping Spree Continues
Wanda Group's CEO Wang Jianlin is in Hollywood this week eager to purchase more media properties. The company's prospective purchase of Dick Clark Productions, which produces the globally visible Golden Globe Awards, is all but closed according to sources close to the deal.
Wanda's acquisition of Legendary Pictures for $3.5 billion earlier this year was the biggest Hollywood-China deal to date. In 2012, they acquired AMC Entertainment and their 5,000 screens for $2.6 billion.
With Viacom and Paramount in disarray, maybe Jianlin will fly back to China the proud new owner of the Transformers studio.
AMC recently announced their planned acquisition of Carmike theaters for $1.1 billion, which will make it the largest theater owner in the United States with over 8,000 screens. If this deal is approved, Wanda will own 22% of the screens in the United States and 7% of those in China.
Wanda's Possible Antitrust Violations
After Wanda announced their acquisition of Legendary Pictures in January, some raised concerns about possible antitrust violations. Wanda owns AMC, and soon Carmike, which will crown them the largest theater owner in the United States. Wanda is already the world's largest theater owner.
Beyond Wanda's production and financing relationship with Universal after their acquisition of Legendary Pictures, the company is also co-producing and co-financing films with Sony Pictures.
Through their ownership of AMC Entertainment, Wanda controls a 50% stake in film distributor Open Road Films.
If this vertical integration between AMC, Carmike, Legendary, Open Road and Sony is not enough to raise antitrust red flags then the studio system that existed before the Supreme Court's 1948 Paramount decision, and in China currently, might be back.
China's large conglomerates are often integrated vertically and horizontally across markets. Many Chinese companies would be considered monopolies in Western countries, but for how long this will remain so is uncertain.
Double Bubble
The stock indexes in China continue to rise, but the real estate market is cooling off. Some second- and third-tier cities are turning into ghost towns. Wang Jialin, China's richest person, who made his fortune in real estate, is keen to move investment capital offshore.
Like most bubbles, real estate, or otherwise, they are fueled by cheap debt.
If the property bubble in China bursts, media companies around the world, and particularly in Hollywood will be affected. The extent of the damage will be determined by the Chinese government's willingness to underwrite real estate losses and media acquisitions.
Government Oversight
Disputes concerning Wanda's ownership of multiple U.S. media companies are exacerbated because the Chinese government owns large stakes in the company. This issue recently drew legislative attention prompted on national security concerns.
A U.S. Congressional Subcommittee was established to investigate Wanda's domestic holdings. However, their investigation is not related to antitrust concerns, which are handled by the Federal Trade Commission within the Department of Justice – an executive function.
Soft Money and Soft Power
The recent state-owned media IPOs in China skyrocketed, indicating a media bubble is forming.
One month after listing, shares in Ominjoi Media were up 335%, shares in Shanghai Film were up 169%, and China Film shares were up 127%.
For the time being, Wanda Group receives the full support of the Chinese government, which encourages media, sports, and entertainment acquisitions because it increases the nation's soft power.
However, the continuation of the government's backing will be determined on property prices, macroeconomics, international market forces, and factors beyond their control.
---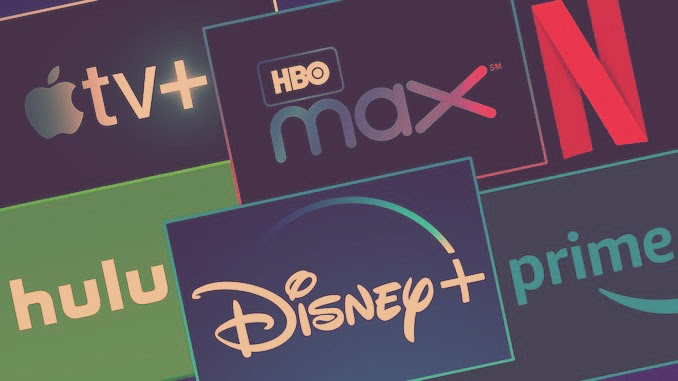 Accurately value film streaming revenue by combining comprehensive data from multiple SVOD licensing agreements.
Benefit from nonpublic rates to uncover what streamers pay for films.
---