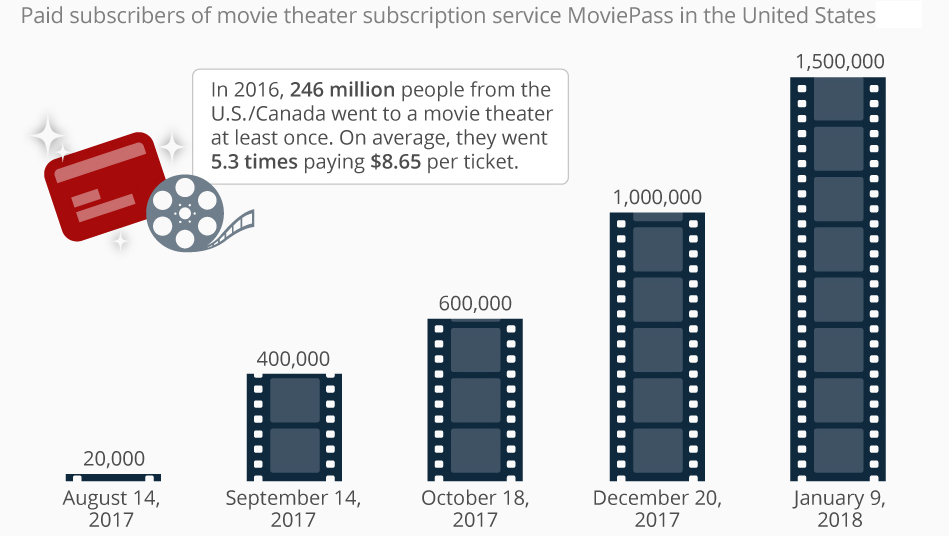 MoviePass Ventures acquired its first feature film along with The Orchard at the Sundance Film Festival.
The distributors paid $3 million for North American rights to American Animals.
At the Sundance Film Festival, theatrical ticketing service, MoviePass launched MoviePass Ventures to acquire distribution rights in partnership with other buyers.
The New York-based subscription ticketing service allows users to see up to a film a day in theaters for only $10 per month. In August 2017, MoviePass reduced its monthly fee from $50 to $10. By December, its subscriber base increased to over one million, up from 20,000 only four months before. Currently, MoviePass has over 1.5 million subscribers.
Prior to the company's announcement at Sundance, MoviePass confirmed it would no longer be available at select premium AMC locations, such as AMC Empire in Manhattan and AMC Universal CityWalk in Hollywood.
AMC's CEO made it crystal clear that the company has no interest in partnering on any level. "AMC has absolutely no intention – I repeat, no intention – of sharing any – I repeat, any – of our admissions revenue or our concessions revenue with MoviePass." MoviePass paid AMC an average of $12 for their mutual customers.
According to the company, MoviePass now accounts for 3-4% of all domestic ticket sales. However, on independent films such as, Call Me by Your Name, the service accounts for over 10% of theatrical sales.
As reported by Deadline, MoviePass has signed deals with over 1,000 independent theaters that will pay $3 for every moviegoer sent to their theaters, and 25% of the moviegoers concession sales.
Obviously, this pricing model on its own is one of the worst ever conceived considering the average ticket price in most U.S cities is $10. If a user sees one film a week, the service will lose $30 a month. If one million people saw a film a week with the service, the company would $30 million a month.
MoviePass does not yet provide how many films the average users attend.
---
Distributor, Data Company, and Advertiser
However, MoviePass doesn't view itself as a ticketing service, but rather as a data company.
At Sundance, executives of the new venture are meeting with distributors in hopes of co-acquiring independent films ready for theatrical distribution. Unlike Netflix, the company is not interested in producing original content.
MoviePass Ventures wants to acquire film rights with established distributors that usually are sold for $10 million. Little does the company know, that there are not many films that fit this category in a given year, but since Amazon is planning to focus on more commercial projects, there will be more opportunities.
Also, Fox Searchlight, the gold standard minimum guarantees for independent films in North America, is ramping up more original productions, which could likewise present more films worthy of such an advance.
MoviePass can easily leverage its app to promote films that the company licenses. Likewise, they can charge other distributors for the same type of promotion. According to the company, 18% of users see a film after being advertised through the app.
MoviePass is majority-owned by Helios & Matheson, a data analytics firm. The company is interested in mining customer data so it can eventually sell that information to, or participate in revenue streams with, distributors, exhibitors (tickets and concessions), restaurants, and even ride-sharing companies.
Similar to Facebook and Google, the users are not the actual customers, the advertisers are. The users are merely data points to help advertisers drive more sales. MoviePass boasts that they're the only company that can provide exact data about who, when, where and what films users are seeing.
---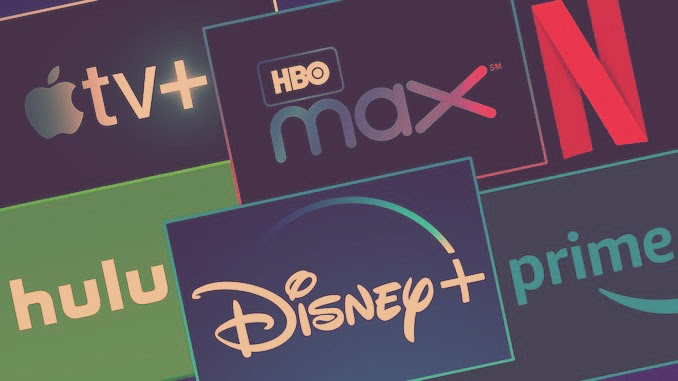 Accurately value film streaming revenue by combining comprehensive data from multiple SVOD licensing agreements.
Benefit from nonpublic rates to uncover what streamers pay for films.
---
Building Distribution Value
MoviePass recognizes that box office performance determines the value of the film throughout its release in all ancillary markets. If the company can increase theatrical receipts with the push of a button, it can reap many more millions once PayTV providers and streamers license a film.
The rate cards used by studios, and other licensors alike are primarily based on theatrical receipts or admissions. A film that grosses $15 million at the box office cost more to license by Netflix than one that grosses $2 million.
Not surprisingly, the studios are standing on the sidelines while another technology company builds a new market that can eventually become direct competitors like Netflix.
The head of distribution at Fox said, "the deal from our side and why we're excited is we still get paid the full price of admission." That's probably similar to what someone said ten years ago when Netflix was seen as just another licensor.
---
How Does MoviePass Work?
For those unfamiliar, MoviePass is a theatrical subscription service that utilizes a mobile app accompanied by a credit card supplied by the company.
To use the service, you must be near a theater that accepts the card. Once close, you then reserve which film you would like to see via the app. MoviePass then activities the credit card to use at the box office or kiosk.
MoviePass doesn't have agreements with any distributors or exhibitors thus far. Therefore, regardless if you're seeing an independent film in Ohio at a matinee that costs $6, or a blockbuster in Los Angeles on Saturday night that costs $20, MoviePass picks up the tab. The service is not available for IMAX or 3D.
---
Stock Roller Coaster
After news that MoviePass would reduce its monthly subscription fee from $50 to $10, the stock rose from $3 to over $30. Since the stock wild ride, its share price has settled back at $8. However, after the company's distribution ambitions were revealed at Sundance, the stock shot up 20% on January 23rd.
---