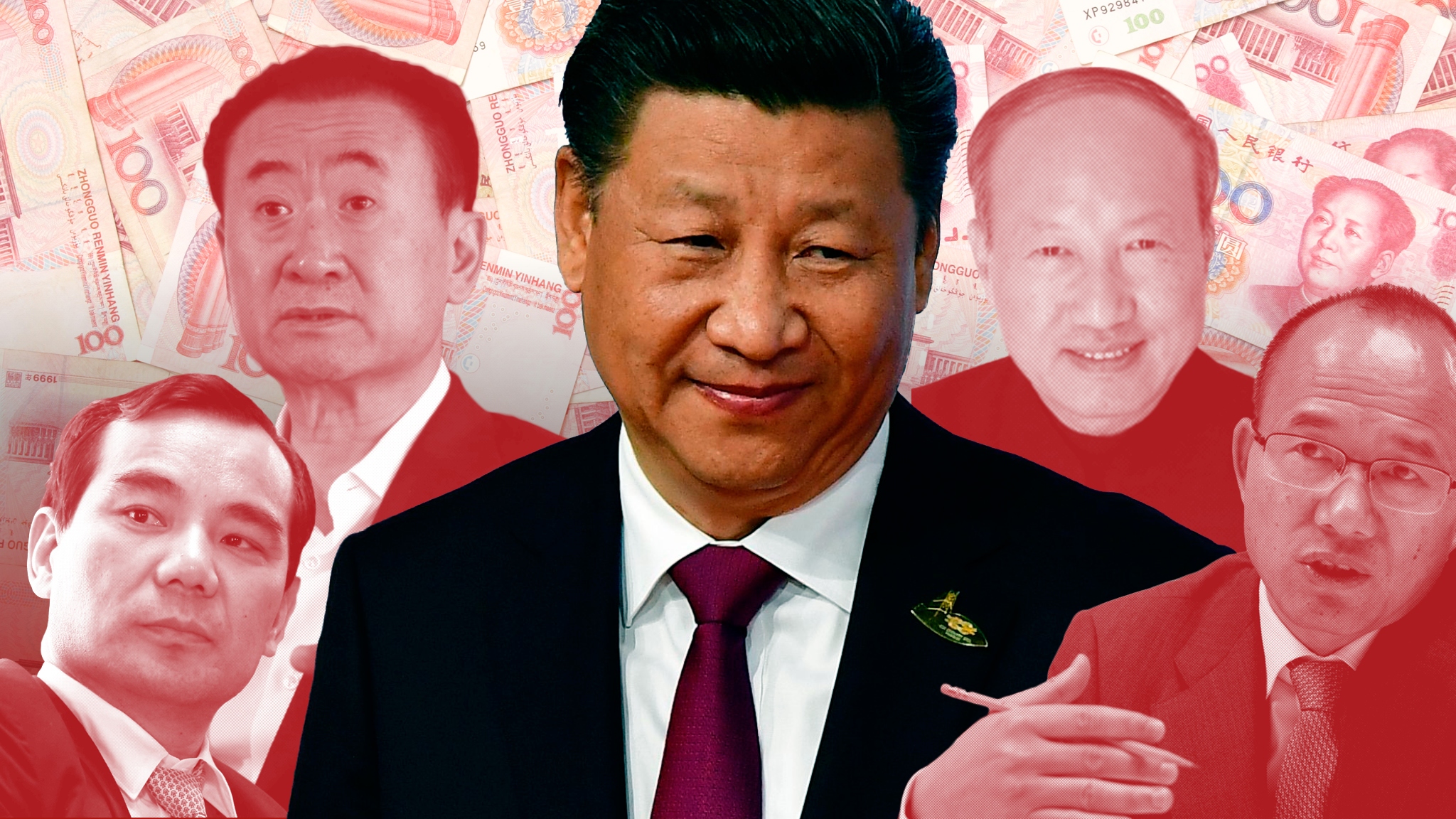 Dalian Wanda dismissed "vicious rumours" that its chairman Wang Jianlin and China's richest person was detained by authorities and forbidden to leave China.
However, according to reports on Sunday from Taiwan's Apple Daily, Jianlin, who was with his family, was barred from departing on a private jet at an airport in Tianjin. It was also reported that the 62-year-old founder of Wanda was no longer allowed to leave China.
The incident is the latest instance in recent months where a chairman at a top Chinese conglomerate under investigation by regulators has been detained, questioned or blocked from leaving the country.
---
Buying Spree is Over
Wanda, which has spent billions on entertainment and sports companies in recent years, has become a target in China's clampdown on capital outflows. Many sources say Chinese banks have been told to stop funding Wanda's overseas acquisitions.
---
Company Denies Rumours
"Some people with malicious motives have been spreading fake rumours about chairman Wang Jianlin," his company Dalian Wanda Group said in a statement, dismissing as "groundless" the online claim that he had been detained by police at the Tianjin airport as he was about to leave China on a private jet.
Wanda said it's already handed over the matter of the rumours of Wang's whereabouts to Beijing's police, and that the company will actively defend its reputation, as well as Wang's reputation, through legal means if necessary.
---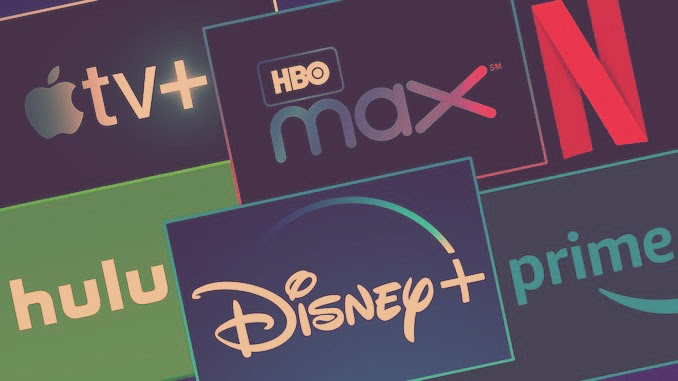 Accurately value film streaming revenue by combining comprehensive data from multiple SVOD licensing agreements.
Benefit from nonpublic rates to uncover what streamers pay for films.
---
Wanda Group's Fire Sale
According to Forbes, Jianlin has been under intense scrutiny for the past few months when financial regulators increased their crackdown of his global acquisition spree.
The company's acquisitions since 2012 have included the world's largest cinema chain, a luxury yacht builder, a Spanish football club, a Hollywood studio, and the global franchise of the Iron Man triathlon races (table below).
Wanda sold 77 of its hotels and 13 theme parks to two Chinese developers in July 2017, in a $9.5 billion deal to raise funds to pay down debt.
The company is one among several Chinese asset buyers under close investigation, as government regulators aim to tighten debt markets to maintain financial stability ahead of the Communist Party's leadership selection this autumn.
---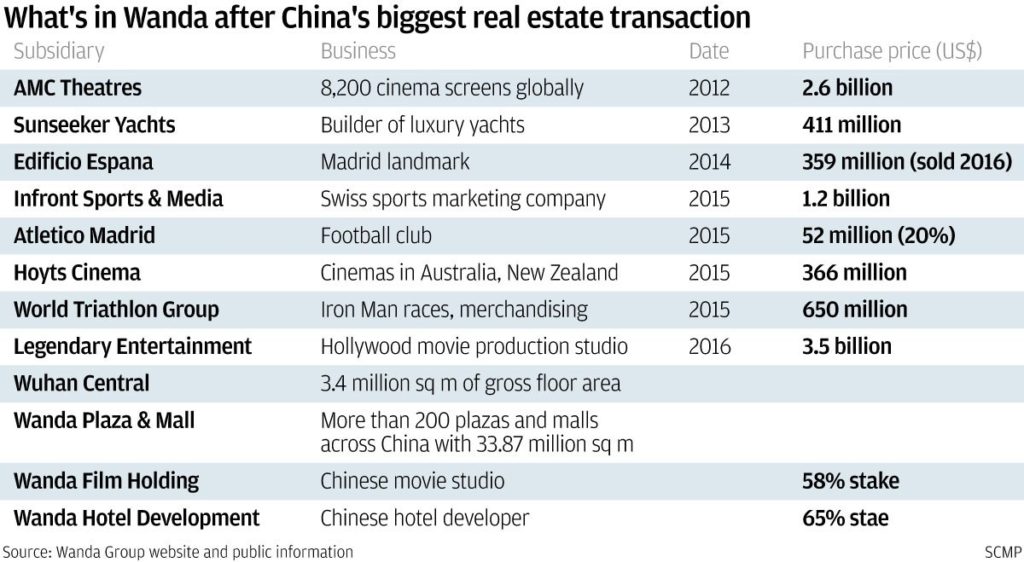 ---
Rule of Law
Wu Xiaohui, the chairman and chief executive of privately held insurance conglomerate Anbang Group, had not been seen in public since June. His company, whose worldwide acquisitions since 2012 included Tong Yang Life Insurance in South Korea and the Waldorf Astoria hotel in New York, said he's "indisposed" to carry out his duties.
"The arbitrariness in which people are detained in China with no transparency or legal process leads to such a market response," said Fraser Howie, a former banker in Asia who has co-written three books on the Chinese financial system. "All these big companies are in the spotlight as part of the clampdown on financial risk, but we are all in the dark as to what is really going on. Is it anti-corruption? Abuse of cross-border flows, illegal financing? Wasteful investment? We just don't know."
The party's corruption crackdown has led to the detention of at least twelve (12) senior executives in the first half of 2017, including the insurance regulator Xiang Junbo. Of the four major tycoons under investigation, Wang Jianlin of Wanda and Chen Feng of HNA are Communist Party members.
"The party respects no legal boundaries when it acts," Howie said. "The government claims the market is to be the decisive factor, yet even for private companies, the party seems to be taking a direct interest."
The four have more than US$10 billion worth of syndicated loans and bonds that will mature by 2019, according to Bloomberg's data.
---