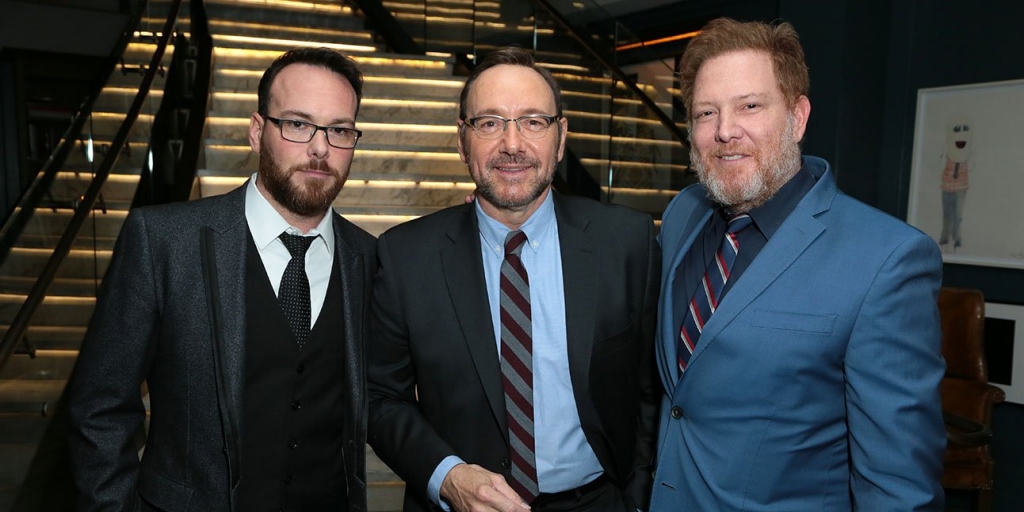 If there is one thing that Relativity Media's Ryan Kavanaugh knows – it's a comeback.
The Comeback Kid
Relativity Media's Ryan Kavanaugh (seen above on the right) has given many successful pitches since bursting onto the scene with his $150 million buyout of much passed around Rogue Pictures in 2009.
His latest and most impressive pitch was also his most crucial. It involved one of the most recognizable actors in the world addressing a U.S. Bankruptcy Court, film trailers, investment bankers, promises of new funds, and lawyers – plenty of lawyers.
To the surprise of many in Hollywood and hundreds of creditors, Kavanaugh managed to convince Judge Wiles in a New York U.S. Bankruptcy court that he was capable of the biggest comeback in film history – resurrecting the remnants of Relativity Media from the ashes.
INT. U.S. Bankruptcy Court – Day
Kavanaugh was not about to go down without a fight; he produced a lineup of ringers that would sell Judge Willis on the impossible. Probably the most impressive was Kevin Spacey's recorded message urging Willis to approve the restructuring. For a brief moment in time, it seemed that Frank Underwood in the flesh would be the next Chairman of Relativity. In little more than a fortnight Spacey opted out of the position, likely after his team at CAA had a come-to-Jesus talk with the actor.
Now that he sold the sizzle, it was time to sell the steak. Kavanaugh's investment banker at Houlihan Lokey stated to the court that a "feeding frenzy" of fresh funds would emerge once the restructuring plans were approved. Relativity cited developing interest from a Chicago hedge fund manager, who has since abandoned his dreams of Hollywood success, sans a reported $80 million he invested in the failing company.
The last pieces of the puzzle were excerpts from the ready-to-release film Masterminds starting Owen Wilson, Kristen Wiig, and Zach Galifianakis. Relativity projected that the film would generate $130 million in global revenue. After a dismal $6 million opening weekend on 3,000 U.S. screens, it's unlikely the film will be able to recoup its $40 million budget costs, let alone marketing expenses.
A "New Way" of Film Financing
In "The Theory of Relativity," a 2010 article by Vanity Fair's Frank DiGiacomo, Kavanaugh discusses his secret algorithm for film financing, the aptly named Monte Carlo Program. The only amazing attribute about running regression analysis on past films to project future revenue is the rate in which seemingly sophisticated investors parted with their capital to invest in a "new way" of financing.
Kavanaugh secured equity and debt investments from Elliot Capital Management, a multi-billion dollar hedge fund operated by Paul Singer starting in 2010, and Ron Burkle, a supermarket billionaire turned media investor, who would eventually buyout Elliot's $800 million equity stake in 2012.
Elliot would also extract a pound of flesh by acquiring most of Relativity's library in the transaction. To date Relativity has released 37 films, but it's uncertain how much interest they still hold after numerous pledges to creditors and investors.
Classic Ponzi
During the bankruptcy proceedings, one of the most vocal litigants was RKA Film Financing, which had provided Relativity with $10 million in advertising capital to fund the release of five slate films. Since the beginning of the bankruptcy proceedings, RKA has maintained that Kavanaugh knowingly misused the funds for company business rather than the stated purpose.
In their amended complaint to the U.S. Bankruptcy Court, they leveled charges, which many have voiced for years, that Ryan Kavanaugh is a "con man." Their legal filing adds, "Ryan Kavanaugh who through dishonesty and deceit operated a scheme to defraud investors and convert and misappropriate their funds. Time and again, Kavanaugh induced his victims to invest hundreds of millions of dollars to prop up his failing entertainment company, in what amounted to a classic Ponzi scheme."
Relativity claims their Jones Day attorney wrote an opinion approving that the expenditures were permitted by the contract.
In their court filing, RKA went on to accuse investment bankers at Colbeck Capital – "Jason Colodne and Jason Beckman — sat on Relativity's Board of Directors and operated hand-in-hand with both Relativity and Kavanaugh to raise additional capital for Relativity through lies and deliberate misinformation in a desperate — and ultimately public and unsuccessful — attempt to salvage their own investments in Relativity."
Picking Bones
There's not much left of Relativity these days. In addition the bulk of the library going to Elliot Management in 2012, Colbeck Capital acquired the one bright spot at Relativity, its television division. Colbeck's $150 million offer, in consideration for existing debt, was the only bid the bankruptcy auction produced when the Relativity hit the block in September 2015.
Independently of Relativity, Ron Burkle is heading the sports management business, which cobbled together three existing management agencies in 2012.
A Successful Salesman
The salesman's job is not to make profits, only to sell the possibility of enormous profits. No one in Hollywood has managed to sell future profits better than Ryan Kavanaugh.
With rumors of a possible sale in the works, the vultures will almost certainly pick apart the skeleton of Relativity. The days of announcing $500 million commitments from Sony, Universal, and Netflix have passed, but one should never count out The Comeback Kid.
---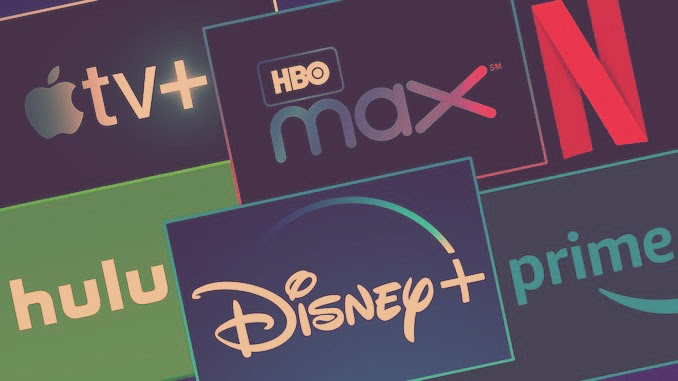 Accurately value film streaming revenue by combining comprehensive data from multiple SVOD licensing agreements.
Benefit from nonpublic rates to uncover what streamers pay for films.
---