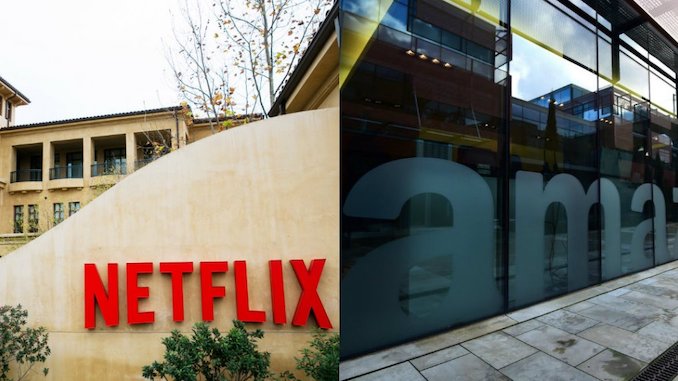 Amazon and Netflix both walked away from the opportunity to acquire Landmark Theaters.
Netflix will continue renting exhibition space for awards season releases and Amazon will carry on working with distribution partners and self-releasing.
By abandoning the opportunity to own a successful theater chain, Amazon and Netflix confirmed a retreat away from a theatrical-focused model that both companies have explored. The purchase would have helped the new kids on the block in competition during awards season.
Premium Film Exhibition
Fewer and fewer middle-aged Americans are heading out to the movies, but those that do are spending more and more. Landmark Theaters was at the forefront in delivering a more-inclusive night out at the movies, with dining, drinks, premium seating and plush amenities.
Landmark was founded in 1974, and up until a few weeks ago was owned by celebrity-investor Mark Cuban and Todd Wagner after the duo purchased the company in 2003. The company has 56 upscale theaters in the United States, mostly concentrated in larger cities, such as Los Angeles, New York, Chicago and San Francisco. In all, Landmark has 250 screens in 27 markets.
Wagner and Cuban's 2929 Entertainment, which purchased Landmark in 2003, has been aggressively trying to sell the circuit since April 2018.
Netflix was the first to drop out of the running, according to sources the company never made an offer. Only in last two months did Amazon decide against the purchase.
In the end billionaire real estate developer and owner of Cohen Media Group, Charles Cohen, purchased Landmark. Cohen first pursued the circuit in 2011 and 2013 when it was first listed for sale.
---
Cohen Media Group
New York-based Cohen Media Group (CMG) was founded in 2008 and mainly acquires art-house and foreign titles for distribution in the United States.
Coincidentally, the company partnered with Amazon Studios for the distribution rights of the 2017 Oscar-winning film from Iran, The Salesman.
The purchase of Landmark is the most significant deal in the CMG's decade-long history.
Soon after its founding, the company acquired the Rohauer Library, which consisted of 700 rare and classic titles spanning the first 75-years of filmmaking. Later in 2015, CMG purchased the 30-film library from Merchant Ivory Productions.
---
Amazon Adopts Traditional Approach
Amazon Studios relies on traditional distribution practices to foster greater collaboration with gatekeepers in Hollywood and international markets.
In matters of theatrical releasing, Amazon is more than willing to leave marketing and advertising to the expertise of local distributors. This model allows Amazon to build bridges with international distributors and content creators without disrupting traditional distribution practices.
---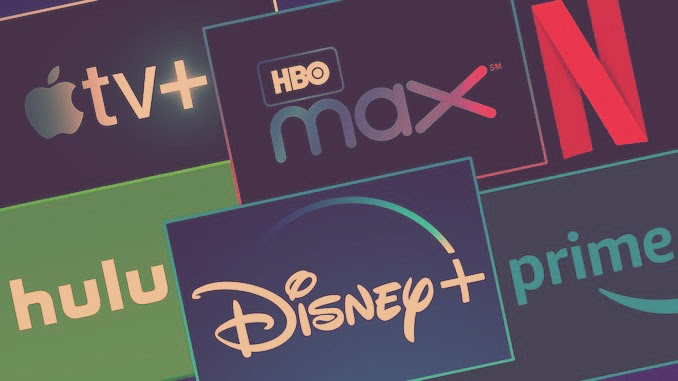 Accurately value film streaming revenue by combining comprehensive data from multiple SVOD licensing agreements.
Benefit from nonpublic rates to uncover what streamers pay for films.
---
Netflix Chooses Disruption
Netflix announced plans to release 80 films on its platform in 2018 – one film every five days.
Content Officer, Ted Sarandos said Netflix's 80-film slate would include a mix of $1 million Sundance films up to big budget fare like Bright starring Will Smith that cost $90 million.
According to research conducted by FilmTake, Netflix released 69 features and another 18 documentaries in 2018. However, only a few of these titles had the necessary ingredients to support a traditional theatrical release, namely, Roma, Bird Box, and The Cloverfield Paradox.
Netflix didn't release a big-budget film comparable to Bright in 2018, but more than a few are expected in 2019, most anticipated of which is Martin Scorsese's The Irishman that cost more than $110 million.
Most of Netflix's 2018 film slate would be considered made-for-television movies. Nearly none are serious challengers to the films released by independent distributors or the studios. Furthermore, since Netflix does such an awful job curating films on its website, it's unlikely most subscribers are even aware of these 2018 releases.
Unlike the studios, which spend substantial capital and time on development, Netflix is utilizing a shotgun approach. And since Netflix's investors have not been concerned with profitability, this trend seemed likely to continue.
However, Netflix's stock has fallen from $415 a share in July 2018 to as low as $230 in December 2018, a signal that investors are growing wary of the company's spendthrift ways.
---
FilmTake Away
It no longer appears that the major studios are on a crash course with Netflix and Amazon in the theatrical marketplace.
The battleground in 2019 will be for household streaming dollars as Disney and WarnerMedia enter the market with their own services to challenge Netflix's SVOD supremacy.