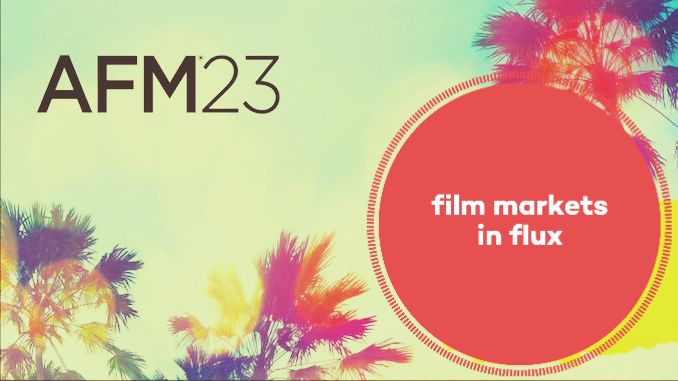 From the shores of the Pacific Ocean in Santa Monica, the American Film Market (AFM) has long been a beacon for filmmakers, producers, sales agents, and distributors. It not only served as the last major market of the year where distributors boosted their spring release slates but also as a barometer for new packaged projects for the year to come.

However, last week's 42nd annual AFM left many producers and sales agents worried about the difficulties facing the independent film market, particularly in attaching name talent to projects with the ongoing strike of SAG-AFTRA. There were no blockbuster sales last week to report, and only a handful of new projects generated genuine interest from distributors.
---
Strike Negotiations Stall After Latest Offer
Hopes were high at the beginning of last week when AFM kicked off that a deal with the Alliance of Motion Picture and Television Producers (AMPTP) representing the streamers and the studios would be reached during the market, but as the weekend approached, hopes faded.
Now, after AMPTP's "last, best and final offer" was deemed insufficient by the union's negotiating team on Monday, a resolution to the 117-day strike seems further off with each passing day.
---
The Weight of Interim Agreements
Interim Agreements (IAs) from SAG-AFTRA are becoming the lifeblood of new productions, but they come with strings attached. Producers need IAs to shoot films amidst the SAG-AFTRA strike; however, they also compel independent producers to adhere to conditions that might limit how they finance their films and arrangements with potential buyers.
Many independent films are currently operating under the shadow of IAs. The uncertainty around the final percentages of actor residuals has left many productions in flux because a few percentage points on the residuals mean the difference between getting a film made or not.
An additional clause in IAs prevents producers from selling their projects to AMPTP members, further complicating the situation.
Under these circumstances, Lionsgate, which is not a member of AMPTP, was extremely active last week as both a buyer and seller. Lionsgate also introduced the most prominent film project at AFM this year: the "Highlander" reboot that will star Henry Cavill.
---
45 Top Titles on Offer at AFM
---
While Lionsgate is embracing IAs and recently secured an interim agreement for its latest "The Hunger Games" iteration, multiple studios have warned producers that they would not be acquiring rights in films that relied on interim agreements, which some say are evidenced by weak sales at TIFF in September.
The ongoing SAG-AFTRA strike has sent ripples through the industry, causing delays in film production, sales, and even promotion. Independent film financing, already a challenging arena, is now even more complex. Without an end to the strike in sight, filmmakers are left in a holding pattern, delaying casting and sales initiatives.
---
Worldwide Film & Television Distribution Intelligence
Get unparalleled access to market intelligence reports that draw on financial data and insights from dozens of content distribution deals worldwide between key industry participants, including — Distributors, Producers, MPVDs, and Streaming Exhibitors.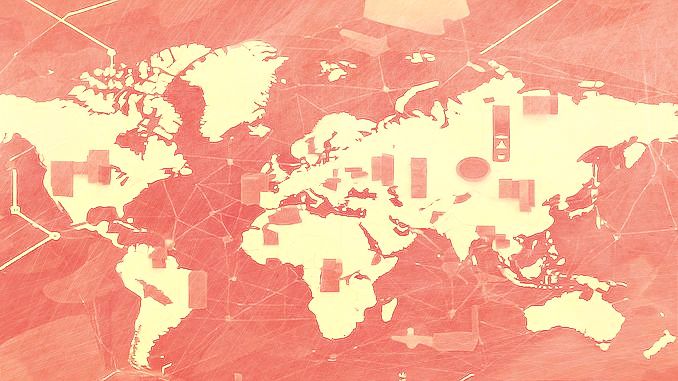 Film and Series distribution rates and terms deriving from dozens of agreements for rights to transmit films and episodic television via PayTV and SVOD.
Choose flexible options for single-user PDF downloads.
Licensing Terms & Included Programs:
Pay-1 & SVOD Rate Cards for Motion Pictures and Series Exhibited Worldwide in Multiple Availability Windows
Motion Pictures: Pay-1, First Run, Second Window Features, Recent Library Features (Tiers AAA,A,B,C), Library Features (Tiers AAA,A,B,C), Current and Premium Made-For-TV Films and Direct-To-Video Films, covering many license periods over the last decade
Episodic TV: Current, Premium, Premium Catalog (1HR & 1/2HR), Catalog Series (1HR & 1/2HR), and Catalog Miniseries + Case Studies on Current Mega Hit, Catalog Mega Hit, and Premium Catalog, covering many licensing terms from 2012-2024
Because most-favored-nation rates operate in practice, the rates and terms apply to a diverse range of content and distributors worldwide in multiple availability windows.
---
Shifting Distribution Models and the Advent of Simultaneous Releases
With the rise of streamers, the traditional film distribution model, which prioritized sequential and exclusive exploitation platforms, has been disrupted forever. Films that once followed a strict pattern of release—from theaters to home entertainment and then to television—are now sometimes confined to a single streaming platform with little fanfare or promotion.
In an increasingly familiar move, Universal and Blumhouse premiered "Five Nights at Freddy's" simultaneously in theaters and on its Peacock streaming service. Such strategies hint at a future where filmmakers might not have to choose between digital and physical platforms. The success of this film suggests that there continues to be a potential avenue for hybrid releases.
Despite the uncertainties and the shifting sands of film sales and distribution, the industry is adapting and finding new opportunities.
---
FilmTake Away: Adapting to a New Normal
The industry is at an inflection point. With negotiations between SAG-AFTRA and AMPTP ongoing and the after-effects of these negotiations likely to be profound, it remains to be seen how film sales and distribution stuck in antiqued modes of operation will evolve in an uncertain future.
For film and television executives and producers, the key will be adaptability. By understanding these shifts and staying agile, they can navigate this transforming market, ensuring that stories continue to be told and reach eager audiences worldwide. As the curtain rises on this new act in the film industry, there's no doubt that innovation and resilience will take center stage.
---