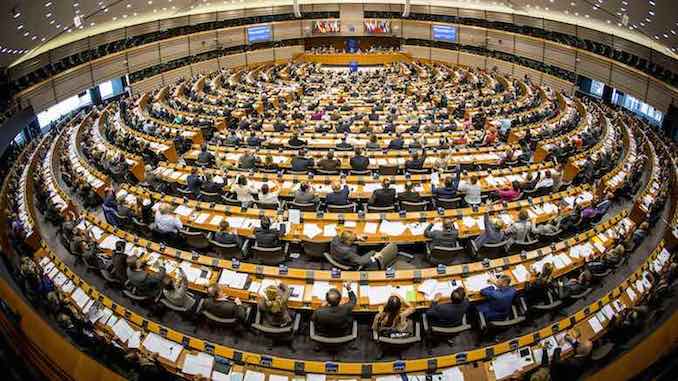 The end of geo-blocking in Europe is the first step to dismantle separate territorial distribution rights.
The European Commission's Digital Single Market strategy will destroy Europe's independent film and television market in favor of global technology companies such as Amazon, Apple, Google, Netflix and a few distribution giants.
Quietly at the end of 2018, NBCUniversal, Sony Pictures and Warner Bros. capitulated to the European Commission to erase territorial protections in Europe for filmed entertainment.
Paramount Pictures was the first studio to make several commitments to the European Commission in its antitrust case against major US studios and Sky UK; Disney shortly followed Paramount in conceding.
The studios committed to removing contractual clauses that prevent PayTV broadcaster Sky UK from making content available to EU viewers outside of the UK. Crucially, they also agreed not to prevent other EU broadcasters from making other PayTV services available in the UK.
"The commitments would apply for a period of five years and cover both standard PayTV services and, to the extent that they are included in the licence[s] with a PayTV broadcaster, also subscription video-on-demand services," the EU said. "The commitments cover both satellite broadcast services and online services."
The implications of this decision go beyond just the UK by seeking to remove territorial barriers in all licensed content to usher in a new era of EU harmonization.
---
Background
The European Commission opened its anti-trust investigation into major US studios – Fox, NBCUniversal, Paramount, Sony, and Warner Bros in January 2014. In July 2015, the Commission added Disney and published a Statement of Objections into long-standing licensing practices.
The objections focus on the heart of international content licensing – namely the absolute protection of territorial rights. The nature of the studio's licensing output agreements with the broadcasters limits the availability of the content outside the designated territories.
The Commission is investigating whether the studios and the largest broadcasters in Europe, including SkyUK, Canal Plus, Sky Deutschland, Sky Italia, and DTS, are breaking European laws that mandate cross-border access to services.
Since the European Commission first announced plans to pursue a Digital Single Market throughout all 28-member European Economic Area states in November 2014, independent film and television professionals have been on edge.
---
Europe's 2020 Strategy
In May 2015, the European Commission (EC) released a 16-point plan to encourage the free movement of digital services across European borders. These provisions were to be enacted by the end of 2016.
Concerning the so-called Europe 2020 Strategy, EC President Jean-Claude Juncker said, "I want to see pan-continental telecom networks, digital services that cross borders and a wave of innovative European start-ups. I want to see every consumer getting the best deals and every business accessing the widest market – wherever they are in Europe."
When Juncker made these statements in June 2015, he may not have understood the economic impact such policies would have on independent distributors, sales agents, and producers.
According to sources lobbying to discontinue these open market efforts, there wasn't a single study to estimate the financial consequences of a Digital Single Market before these provisions were implemented.
There are three contentious issues set to transform the market for media conglomerates and independents alike.
Abolishing geo-blocking for the replay of non-live broadcasts
Allowing digital content to travel across borders with the owner
Removing cross-border protections for Pay-TV broadcasters
---
What Are The Costs?
A report published by Oxera found that the Digital Single Market would cost EU producers $9 billion per year and reduce content production by half.
The European Commission's strategy will produce turbulence in an industry that has remained static and immovable to change for a generation.
Lining up against the DSM are the MPAA, IFTA and the Society of Audiovisual Authors (SAA), which represents screenwriters across Europe.
With almost unanimous resistance to the Commission's Digital Single Market proposals from content creators, aggregators, producers, and many media companies, it is surprising that there have been no significant changes to the legislation through its four-year process to becoming law.
---
FilmTake Away
The European Commission's geo-blocking provisions are just the first step of many to rewrite how filmed entertainment is distributed throughout the 28-nation bloc.
Smaller distribution companies will face impossible odds to compete against larger companies that already license content in several territories, and these larger companies will struggle to compete against the multinational streaming companies that are dominated the current landscape.
---