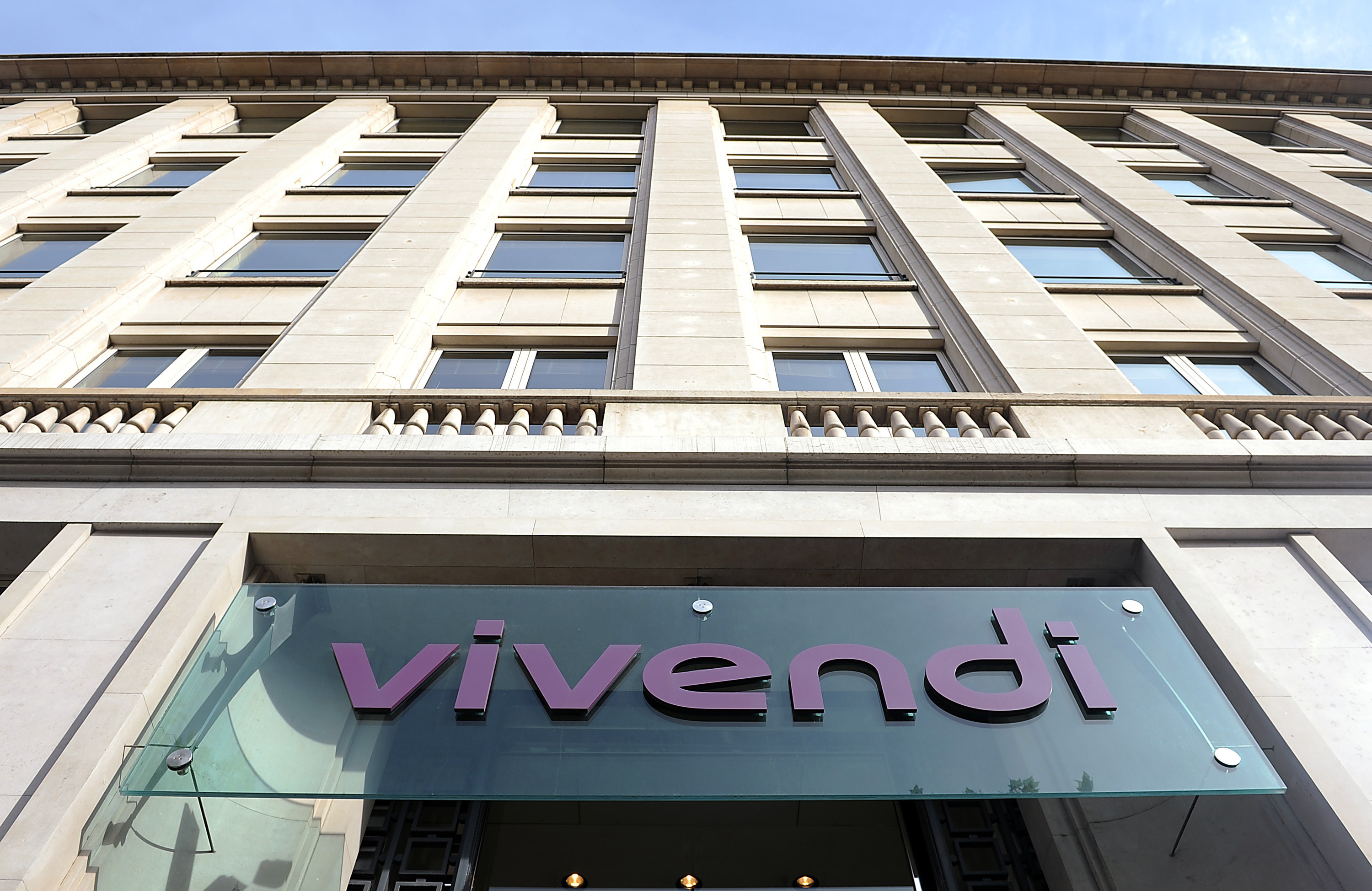 UPDATE: Mediaset Files Lawsuit Against Vivendi
Fininvest, majority stakeholders in Mediaset, filed a criminal complaint of market manipulation against Vivendi after the company announced they had acquired a 20% position.
Vivendi has spent the last six months building up a 20% stake in Mediaset, at a cost of $836 million, after the the two companies failed to agree on Mediaset's PayTV unit Premium.
When Vivendi's CEO Arnaud de Puyfontaine was asked why the deal with Premium failed he said, "it's as if they had invited us to dinner at a 3-star restaurant and then we found ourselves at McDonald's."
Vivendi, headed by French billionaire Vincent Bollore is already the largest shareholder in Italy's top telecom company, Telecom Italia.
Market Manipulation
French media giant, Vivendi, announced that the company had secretly acquired a 3% share in Mediaset, with a goal to add up to 20%.
The share price of Mediaset skyrocketed 36% in intraday trading before the stock was automatically suspended after the sharp rise.
Mediaset's largest shareholder, Fininvest, filed a complaint with prosecutors in Milan and with market regulator CONSOB against Vivendi citing market manipulation.
Hostile Takeover
Representatives from Vivendi state that the company is not currently planning to make an unsolicited offer (also known as a hostile takeover) for Mediaset.
The rep said, "Vivendi prefers to go with a soft approach for now, but if there is no way to discuss, we'll have to reassess at this point."
Vivendi said it would buy as much as 20% to become the second largest shareholder in order to expand operations in Southern Europe.
Legal Wrangling
Vivendi and Mediaset (owned by the Berlusconi family) are already locked in legal proceedings after Vivendi walked away from talks to acquire Mediaset's Premium pay-TV service.
France's Vivendi Denies Merger Talks with Orange
Over the weekend, Vivendi executives denied that the media conglomerate was discussing a tie-up with telecom giant Orange.
However, representatives from both companies were in closed-door sessions considering the future of Vivendi's pay-TV unit Canal Plus saying, "if talks are taking place, it's between Orange and Canal Plus."
Orange CEO Stephane Richard, said on Thursday that Orange would consider bidding for Canal Plus if it came up for sale. He added that the former telecom monopoly is interested in a closer alliance with Canal Plus.
Orange was Canal Plus' first service distributor, and the two companies recently launched an effort to drive customers to Orange's broadband fibre network.
Mobile Streaming Heats Up
The acquisition of Canal Plus would allow Orange to challenge their chief telecom competitor, SFR, a subsidiary of Altice.
Altice is busy securing content for its mobile platforms. Last week, Altice announced an exclusive licensing agreement with NBCUniversal.
The company already controls streaming rights for the highly lucrative English Premier League.
Now that Orange, TF1, M6 and France Télévision have abandoned their plans to create a joint-SVOD platform, Canal Play can access Vivendi's $15 billion cash-pile to go head-to-head with Netflix and SPR.
When AT&T acquired DirecTV for $48.5 billion in 2015, they had big plans to expand into mobile video streaming because the mobile phone market is saturated in North America. The buyout made AT&T the largest U.S. pay-TV operator with 25.3 million video subscribers.
Stemming the Tide of Netflix
Netflix, which launched in France two years ago, has underperformed all expectations.
Lack of popular titles, regulatory challenges, namely France's Media Chronology Law which sets strict release windows, and the absence of home-grown titles has led to a dismal first year for the streaming giant. The series Marseille was Netflix's attempt at a local hit, but the program flopped among fickle French audiences.
In a preemptive move of Netflix's launch, Canal Plus released Canal Play throughout France in 2011.
Currently, Netflix and Canal Play have about the same number of subscribers; slightly more than a million subs each, with Canal Play leading.
In a rash of corporate acquisitions including Mars Distribution and Telecom Italia, Vivendi is poised to create a pan-European streaming service with Canal Play to challenge Netflix in France, Germany, the United Kingdom, and elsewhere in Europe.
More Media in Fewer Hands
AT&T's $85 billion offer to acquire Time Warner is currently seeking approval in the United States.
This merger is leading a global trend to concentrate more media assets in fewer hands by combining distribution with content creation.
Rupert Murdoch's Twenty-First Century Fox made another bid last week to acquire Sky, the British pay television network.