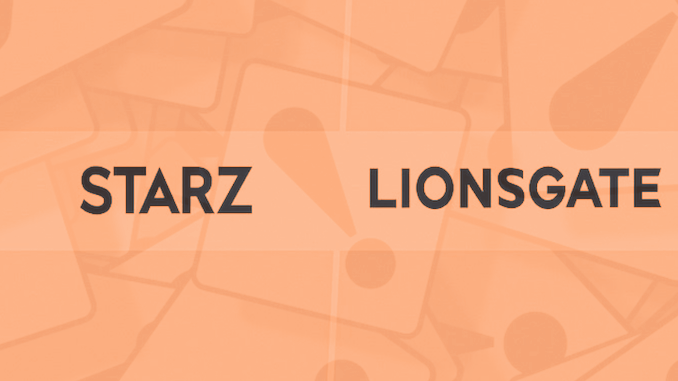 Lionsgate is said to be in talks to split its film and television production business from its recently acquired premium-cable channel Starz into separate companies.

This spinoff is the latest ploy by Lionsgate after CBS supposedly considered buying Starz earlier this year, and further claims in 2018 that Lionsgate was the subject of a bidding war by Amazon, CBS, Comcast, Verizon, Viacom, and Hasbro.

The proposal is aimed to reinvigorate investors about the future prospects of the struggling company.
---
Starz Farce II
Early this week, Lionsgate declared it is in talks with two entities to spinoff Starz and then immediately proceed to burden it with $3 billion of Lionsgate's debt.
Lionsgate would list a special purpose acquisition vehicle (SPAC), which would then raise money from the public market to finance the deal.
The stated rationale behind the idea is to make Lionsgate more attractive to potential buyers who may be put off by the company's outstanding debt.
All of this financial engineer will do nothing to improve the creative output of Lionsgate or Starz. However, desperate for cash to stay afloat with mounting debt repayments, Lionsgate is now planning to use a Starz spinoff to sure up its coffers.
Over the summer, DirecTV reduced the amount it pays to carry Starz and Encore during a renegotiation. Also, Comcast is considering dropping both channels from its premium channel packages when the deal expires at the end of the year. The loss to Lionsgate if Comcast cuts ties will be around $225 million.
---
Starz Farce I
In May this year, there was an anonymous leak that CBS was prepared to pay Lionsgate $5 billion for Starz. Based on the rumors, shares of Lionsgate spiked 15%. The leak came just days before Lionsgate announced disappointing revenue and earnings figures, and raises serious questions about possible market manipulation.
Why would CBS offer to pay $5 billion for Starz, when based on Lionsgate's total market cap, CBS could buy the entire company for much less?
After the "talks" failed to result in a deal, Lionsgate announced it was in discussions with potential partners to fund the international expansion of Starz. The company was meeting with financial and strategic investors about financing the rollout of its Starz network in overseas markets.
The deal would have involved raising several hundred million dollars for a multiyear rollout of the subscription video service into more countries.
Lionsgate's sacrificial sale of Starz to CBS would have stripped away its only valuable asset while dooming the company to a life it led before Twilight and The Hunger Games.
---
Accurately Value Pay-One Licensing Rights for Feature Films Exhibited via Pay Television in the United States.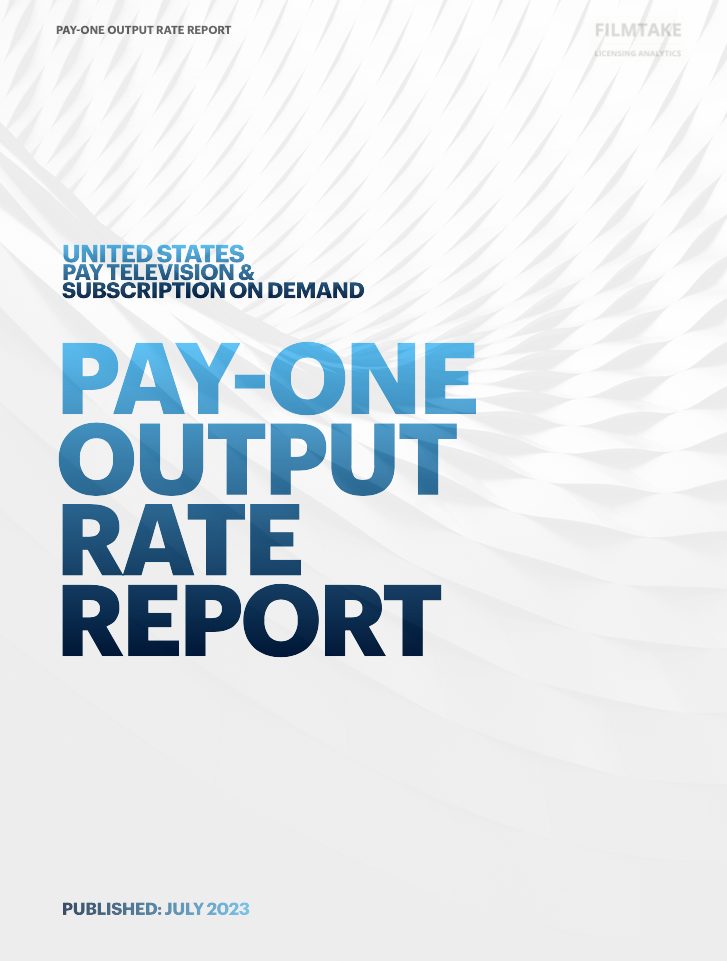 The Pay-One Output Rate Report takes you inside the Pay Television Licensing Agreement between a Distributor and a PayTV Service, covering Feature Films released between 2013 and 2021.
The Report distills and enhances complex details from multiple agreements providing media pros with unparalleled business intelligence to prepare and evaluate estimates, pitches, and financial calculations.
Download Price: $795
The 25-page PDF includes principal terms, rate cards, and case studies for Pay-One Rights to Feature Films transmitted via Pay Television in the United States.
---
Starz Takeover
Lionsgate significantly strengthened its value by purchasing Starz in December 2016 for $4.4 billion. The takeover provided Lionsgate with a premium-cable channel, which at the time had 25 million paid subscribers, one million streaming subscribers, and a host of original programming.
The Starz acquisition punctuated Lionsgate's emergence as a serious competitor to the major studios. However, after the inevitable collapse of a repetitive fantasy fiction formula aimed at young adults, Lionsgate's fortunes started to reverse.
The Santa Monica-based production company experienced almost unprecedented drops for franchise films Divergent, and Now You See Me. The sequels only grossed about half of their previous films. And, films that Lionsgate hoped would spawn franchises, such as Gods of Egypt and The Last Witch Hunter, bombed, while the third installment of Divergent was released DTV instead of in theaters.
In lieu of Lionsgate's box office mishaps, the company's purchase of Starz made it once again the target for acquisition by competitors and technology companies.
The uneasy merger between Lionsgate and Starz was rocky from the start. However, after the departure of Starz's decade-long CEO in February 2019, it appeared that Lionsgate was finally going to unlock the value of Starz by expanding its television production division.
---
Declines Deepen
On May 23rd, Lionsgate reporting disappointing quarterly and fiscal year-end figures. For the fiscal year ending March 31st, the motion picture segment revenues decreased by 20% to $1.46 billion, and profits dropped by 28% to $129 million. The television production segment revenues decreased by 11% to $921 million, and profits fell by 41% to $66 million.
The only bright spot came from Starz, which is reported as the media networks segment. Revenues in media networks increased by 4% to $1.46 billion, and profits increased by 2% to $436 million. The positive Starz results came from strong OTT subscriber growth that reached over four million subscribers. Starz ended the quarter with 24.7 million total domestic PayTV subscribers, up 1.2 million from the same quarter last year.
The current financial realities beg another critical question. Why would Lionsgate sell its most valuable asset in Starz after only just wrestling away full-control after the ouster of its long-time CEO?
---
FilmTake Away
In the past year, shares of Lionsgate (LGF.A) have plunged from $25 to $8.50. Investor confidence in the company is now at an all-time low.
Lionsgate's attempt to sell its most valuable asset without a true effort to maximize its value is penny wise in the short-term, and pound foolish in the long-term.
---