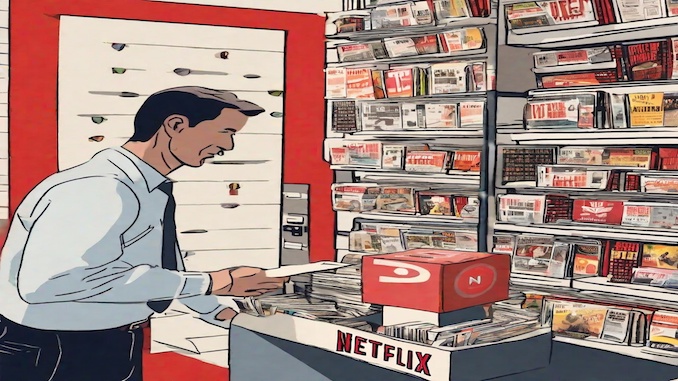 The TIFF marketplace, and indeed the entirety of 2023, has seen a surplus of promising films and a scarcity of willing buyers. This trend indicates a broader shift in the independent film market, characterized by a more cautious approach from buyers.

The broader picture at TIFF appeared subdued, with a record 50 titles available for purchase. This direction aligns with the overall tone of the 2023 festival season, as Sundance and Cannes also experienced fewer deals than in previous years.

According to insider sources, studios and other streamers, with the exception of Netflix, favor investing heavily in a select few projects they are passionate about rather than filling their slates with numerous titles. This approach allows them to concentrate resources on creating content with a higher potential to resonate with audiences.
The TIFF Renaissance: A New Dawn for Independent Cinema?
For years, TIFF has stood as a vital platform for independent filmmakers to showcase their work. However, as the specter of the SAG-AFTRA strike loomed over the festival, doubts crept in regarding its ability to continue attracting buyers and investors.
As the film and television industry navigates the ever-changing currents of distribution, film festival deals have become a significant battleground.
Ultimately, the world of film festival distribution deals is a complex ecosystem where risk and reward are inextricably linked. TIFF 2023 is a turning point where the industry witnesses whether buyers will continue to invest or opt to pull back. The impact of ongoing labor strikes and the outcome of negotiations between unions and the AMPTP will shape this narrative. However, after 148 days of work stoppage, the Writers Guild of America (WGA) strike is officially over.
---
Netflix's Festival Buying Spree: Pursuing Prestige and Oscars Glory
Netflix made substantial waves at this year's Toronto International Film Festival, securing noteworthy acquisitions that reflect their commitment to quality content. The streaming giant acquired Anna Kendrick's directorial debut, "Woman of the Hour," for an impressive $11 million and Richard Linklater's critically acclaimed "Hit Man" for a staggering $20 million. These acquisitions reaffirm Netflix's dedication to sourcing exceptional films for their platform.
Netflix's presence at film festivals has become impossible to ignore. The streaming giant has not only been an aggressive acquirer at these events but has also emphasized potential awards glory, mirroring its determination to win the industry's highest accolades.
While Netflix's spending spree at TIFF indicates their continued interest in externally produced films, it also highlights the challenges faced by filmmakers whose projects were not among the chosen few. For them, 2023 may become the year of orphaned indies.
---
The Evolution of Netflix's Festival Strategy
While Netflix has been a conspicuous presence at the Oscars in recent years, winning accolades across various categories, the coveted Best Picture Oscar has remained elusive. The streaming behemoth is determined to change that by bolstering its library with high-profile festival acquisitions.
From the $9 million spent on the Ted Bundy biopic "Extremely Wicked" at Sundance 2019 to their current standard of investing at least $10 million in festival targets, Netflix is relentlessly pursuing cinematic excellence. They're betting on the hope that securing premium festival content will eventually translate into Oscar success.
Netflix's willingness to pay substantial sums for these titles reflects their confidence that "Woman of the Hour" and "Hit Man" will resonate with their audience, particularly those who enjoy true crime melodramas and films centered around serial killers.
---
Worldwide Film & Television Distribution Intelligence
Get unparalleled access to market intelligence reports that draw on financial data and insights from dozens of content distribution deals worldwide between key industry participants, including — Distributors, Producers, Broadcasters, MPVDs, Pay Television Providers, and Streaming Exhibitors.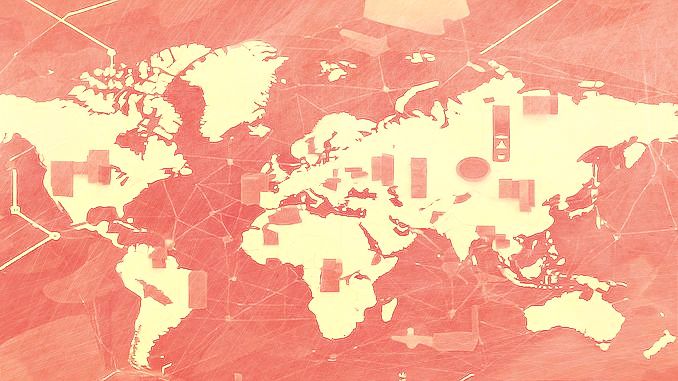 Film and Series distribution rates and terms deriving from dozens of agreements for rights to transmit films and episodic television via PayTV and SVOD.
Choose flexible options for single-user PDF downloads.
Licensing Terms & Included Programs:
Pay-1 & SVOD Rate Cards for Motion Pictures and Series Exhibited Worldwide in Multiple Availability Windows
Motion Pictures: Pay-1, First Run, Second Window Features, Recent Library Features (Tiers AAA,A,B,C), Library Features (Tiers AAA,A,B,C), Current and Premium Made-For-TV Films and Direct-To-Video Films, covering many license periods over the last decade
Episodic TV: Current, Premium, Premium Catalog (1HR & 1/2HR), Catalog Series (1HR & 1/2HR), and Catalog Miniseries + Case Studies on Current Mega Hit, Catalog Mega Hit, and Premium Catalog, covering many licensing terms from 2012-2024
Because most-favored-nation rates operate in practice, the rates and terms apply to a diverse range of content and distributors worldwide in multiple availability windows.
---
The Quandary of Specialized Distributors
Specialized distributors, including Focus Features, have grappled with profitability challenges in the changing landscape. Films like "Armageddon Time" faced global grosses far from the investments made, highlighting the risks of big-money deals.
Moreover, Alexander Payne's "The Holdovers," acquired by Focus Features for a staggering $30 million, could face a daunting journey at the box office if it fails to resonate with audiences. It underscores the dilemma faced by specialized distributors when it comes to justifying high-price acquisitions.
---
FilmTake Away: The Shifting Tides of Film Festival Distribution Deals
With a near-bottomless wallet, Netflix has rewritten the rules of festival acquisitions, investing substantial sums to secure content that could lead to Oscar glory. The strategy is bold, but it remains to be seen if it will pay off in the long run.
Smaller distributors like Neon are taking measured steps, focusing on films that align with their brand while being cautious about their box office prospects.
Streamers have been pledging to reduce costs and release fewer films and TV shows for nearly two years as the industry prioritizes profitability over content spending and subscription figures. This shift underscores the need for buyers to prioritize commerciality in their acquisitions.
---