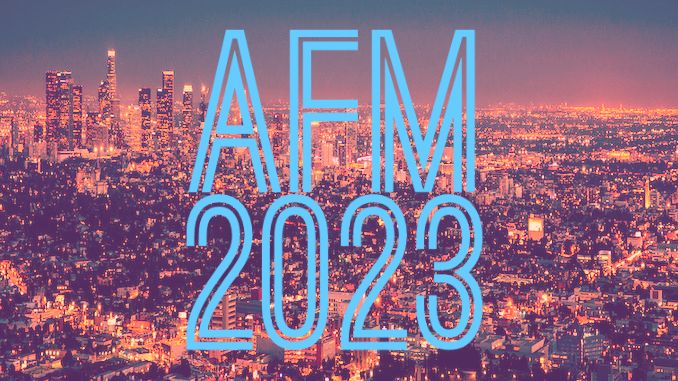 Ripples in the Reel: How Strikes are Shaping the Future of Film
The American Film Market (AFM) 2023 approaches amidst unprecedented industry turbulence. While there was hope for a post-Covid recovery, this year's AFM finds itself under the cloud of the ongoing SAG-AFTRA strike, a dispute reshaping not just this year's market but the fabric of the film and television world.
---
The Bottleneck at SAG-AFTRA
Despite the tumult, there is a silver lining. SAG-AFTRA has seen a surge in interim agreement requests, about two-thirds of the 1,200 applications received have been approved through mid-October. With these agreements, several projects have been greenlit in the U.S., while others are opting to shoot overseas with non-SAG-AFTRA casts.
However, there is a glaring downside. The anticipated golden period for independent production has yet to come to fruition as many hoped. Independent filmmakers hoped the strike would relieve competition for resources from big studios and streamers, but the opposite is true.
---
The Ramifications of Production Slowdowns
After a prolonged 148-day strike, Hollywood's writers reached a three-year deal with major studios. Yet, as AFM dawns, the actors are still on strike, nearing a record 110-day halt, one of the longest in Hollywood's storied history.
The fallout? Packaging projects with talent—a cornerstone of AFM and other international film markets—has been dramatically impacted.
Hollywood talent agents, adhering strictly to the rules, have held back scripts from their clientele until independent filmmakers clinch interim agreements from SAG-AFTRA. The absence of a cast means securing financing becomes near impossible, leading to projects being shelved or postponed.
Many distributors are focusing on international markets and leveraging interim agreements to advance film projects. There remains strong demand from markets in Germany, Spain, and Eastern Europe. Others are left hoping that potential packages will come together and the strike is resolved. Most distributors are underscoring the hunger for larger projects and are emphasizing the pivotal role of interim agreements in attaching talent.
---
Tentative Optimism Ahead of AFM
Against these odds, the independent market has shown remarkable resilience, as witnessed during the lockdowns that resulted in unprecedented production stoppages and theater closures, as well as the rise of streaming services. With numerous projects lined up for early 2024 and an anticipated end to the actors' strike, there's hope on the horizon.
The landscape could further evolve with television writers and directors transitioning back to feature films.
The announcement of major projects like the "Highlander" reboot and Kevin Costner's "Horizon" sparks a glimmer of optimism for commercially-minded independent projects at AFM 2023. Despite the strike's constraints, a surprising number of new or reimagined projects are up for sale, many of which are filming in Europe.
Producers and sales agencies are focused on getting interim agreements signed on projects that will commence principal photography in Europe and Canada, working with local producers and actors where the strikes aren't an issue. However, actors don't want to read or attach themselves to any packages unless there is an interim agreement in place.
Despite tentative optimism, expectations are tempered, bordering on subdued. Sellers will likely prioritize pre-sales for projects introduced previously at Cannes and Toronto. Distributors are focusing on completed or near-completion films with broader appeal going into the many unknowns of 2024.
---
Worldwide Film & Television Distribution Intelligence
Get unparalleled access to market intelligence reports that draw on financial data and insights from dozens of content distribution deals worldwide between key industry participants, including — Distributors, Producers, Broadcasters, MPVDs, Pay Television Providers, and Streaming Exhibitors.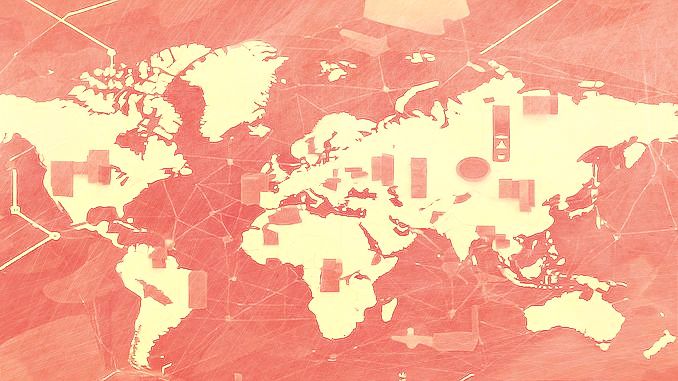 Film and Series distribution rates and terms deriving from dozens of agreements for rights to transmit films and episodic television via PayTV and SVOD.
Choose flexible options for single-user PDF downloads.
Licensing Terms & Included Programs:
Pay-1 & SVOD Rate Cards for Motion Pictures and Series Exhibited Worldwide in Multiple Availability Windows
Motion Pictures: Pay-1, First Run, Second Window Features, Recent Library Features (Tiers AAA,A,B,C), Library Features (Tiers AAA,A,B,C), Current and Premium Made-For-TV Films and Direct-To-Video Films, covering many license periods over the last decade
Episodic TV: Current, Premium, Premium Catalog (1HR & 1/2HR), Catalog Series (1HR & 1/2HR), and Catalog Miniseries + Case Studies on Current Mega Hit, Catalog Mega Hit, and Premium Catalog, covering many licensing terms from 2012-2024
Because most-favored-nation rates operate in practice, the rates and terms apply to a diverse range of content and distributors worldwide in multiple availability windows.
---
The Strike's Shadow Over the Market
The bright lights of the Toronto International Film Festival (TIFF) have always signaled opportunities for the film industry. At this year's TIFF, however, these bright lights shined under the long shadows of the SAG-AFTRA strike and the recently resolved strike with the Writers Guild of America (WGA). These twin tremors not only impacted the industry's immediate landscape for film and television but also set the tone for the American Film Market (AFM) and all other film markets.
Traditionally, TIFF focuses more on completed films than pre-sales packages. However, the festival's standard strength was altered due to the ongoing Hollywood strikes. A marked slowdown in production over the summer has raised the stakes for distributors, who are now scrambling to secure content for 2024 and beyond.
While TIFF provides a glimpse of the industry under strain, AFM is where bigger-budget commercial deals occur. Film sales, distribution, and future projects are all on the line at AFM 2023.
---
Looking Ahead to the Future of Film Distribution
The SAG-AFTRA strike has undeniably slowed film production. Contentious negotiations on streaming residuals between SAG-AFTRA and AMPTP underscore the challenges of aligning talent access with independent feature production.
The shifts in the film distribution landscape are palpable. Many distributors speak of the difficulty of finding resonance with elusive audiences, predicting potential lean times in 2024 due to the current production slowdown.
AFM 2023 serves as a testament to an industry undergoing profound change. While the SAG-AFTRA strike has introduced challenges, it has also unveiled the industry's resilience and adaptability. It's a time for collaboration, innovation, and forward-thinking as the world of film and television looks ahead to a brighter, more stable future.
---
FilmTake Away: An Industry in Flux
The world of film sales, distribution, and production stands at an inflection point. As the twin tales of TIFF and the forthcoming AFM unfold, they'll narrate the future story of an industry in flux. It's a narrative filled with uncertainties, challenges, and, above all, opportunities. The next scene is yet to roll, but the entire industry waits with bated breath, hoping for a finale that benefits all.
---
---