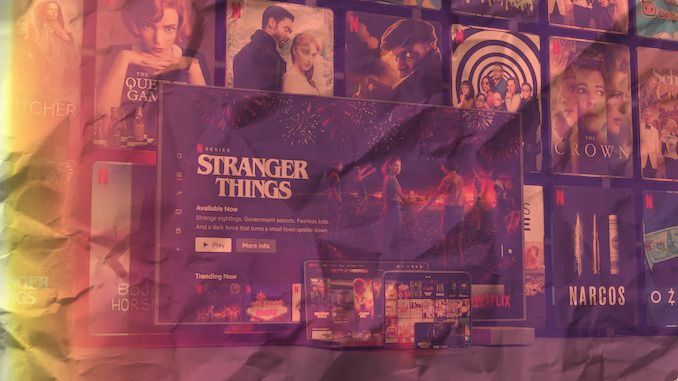 After years of focusing on producing original content, Netflix reversed course to prioritize third-party content licensing again.

Luckily, the industry's most prominent content distributors have grown wary of hoarding content exclusively for their direct-to-consumer streaming services. These content distributors will gladly license films and shows to their rivals to increase revenue streams, especially to Netflix, which pays top dollar.
---
Netflix's Licensing Surge: Reembracing Third-Party Films and Shows
After Netflix delivered impressive third-quarter results, its co-CEO announced on a conference call that the streamer plans to pursue third-party licensing more aggressively. This plan is a stark departure from Netflix's hyper-focus on producing original programming that peaked in 2019 and 2020.
Netflix's recent refocus on third-party licensing, exemplified by the resurgence of middle-of-the-road shows like "Suits" and "Lucifer," highlights a strategic pivot towards utilizing third-party content to bolster its catalog and retain subscribers.
Netflix's reversal revitalizes forgotten gems and offers a lifeline to underperforming shows that went unnoticed on crowded networks. By turning these overlooked titles into streaming sensations, Netflix reinforces its position as a dominant player in the streaming landscape. This approach also addresses a critical aspect of content diversity, ensuring a wide range of storytelling that appeals to its global audience.
Despite the increased focus on licensing, Netflix will continue investing in original programming, but far less than in years past. For instance, in 2019, Netflix spent $15 billion on content, with 85% of new spending earmarked for originals, which was a high watermark.
However, during this period, series content from three of the largest providers comprised nearly 60% of Netflix's library programming in terms of minutes viewed (Disney 19%, NBCUniversal 19%, and WarnerMedia 17%). According to Nielsen's research in 2019, eight of the top most viewed shows on Netflix were reruns of studio content that were soon after removed from the streamer to bolster the studio's emerging direct-to-consumer platforms, including "The Office" and "Friends."
Given Netflix's insurmountable global subscriber base, competing content distributors are again lining up to license their shows and films to Netflix, where even moderately successful viewership numbers will surpass those of most rival streaming platforms.
Uncover what Netflix and other streamers pay to license third-party content around the world with Film and Television Distribution Intelligence from FilmTake.
---
Worldwide Film & Television Distribution Intelligence
Get unparalleled access to market intelligence reports that draw on financial data and insights from dozens of content distribution deals worldwide between key industry participants, including — Distributors, Producers, MPVDs, and Streaming Exhibitors.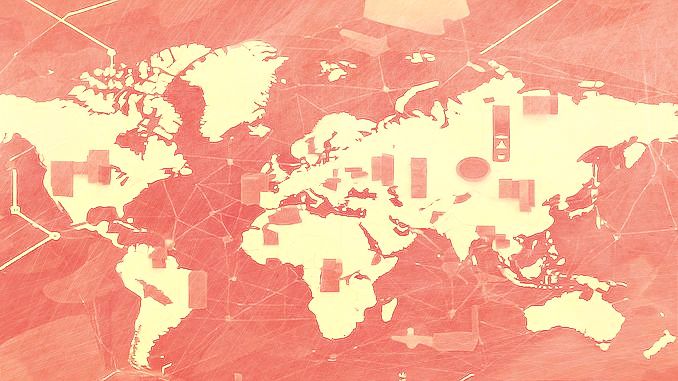 Film and Series distribution rates and terms deriving from dozens of agreements for rights to transmit films and episodic television via PayTV and SVOD.
Choose flexible options for single-user PDF downloads.
Licensing Terms & Included Programs:
Pay-1 & SVOD Rate Cards for Motion Pictures and Series Exhibited Worldwide in Multiple Availability Windows
Motion Pictures: Pay-1, First Run, Second Window Features, Recent Library Features (Tiers AAA,A,B,C), Library Features (Tiers AAA,A,B,C), Current and Premium Made-For-TV Films and Direct-To-Video Films, covering many license periods over the last decade
Episodic TV: Current, Premium, Premium Catalog (1HR & 1/2HR), Catalog Series (1HR & 1/2HR), and Catalog Miniseries + Case Studies on Current Mega Hit, Catalog Mega Hit, and Premium Catalog, covering many licensing terms from 2012-2024
Because most-favored-nation rates operate in practice, the rates and terms apply to a diverse range of content and distributors worldwide in multiple availability windows.
---
Netflix's Subscriber Growth Trajectory
With nearly 9 million added in Q3 alone, Netflix's impressive subscriber growth underscores its successful strategy in an increasingly crowded market. With 247.15 million global subscribers, it commands a sizable lead over its rivals.
Fueled by a mix of licensed content, original programming, and the new ad-supported tier, Netflix's growth demonstrates its ability to adapt and thrive amid shifting consumer preferences and market dynamics. As the platform strengthens its global footprint, its diverse content strategy is crucial in attracting and retaining a broad subscriber base.
---
Major US Streamers – Subscribers (Nov 2023)
---
The Advertising Equation: A New Revenue Stream
Netflix's introduction of an ad-supported tier marks a significant shift in its business model. This shift is aimed at broadening its subscriber base and diversifying revenue streams. It also reflects a pragmatic response to the evolving demands of content consumers and advertisers.
Netflix's ad-supported tier has seen a nearly 70% increase in membership quarter-over-quarter, accounting for about 30% of all new sign-ups. This growth indicates a shift towards diversifying revenue streams and meeting various consumer preferences in a dynamic and complex market.
---
Viewership Transparency Remains Murky
For several years, Netflix continued to publicize unsubstantiated claims that its original films and shows outperformed third-party content, contrary to all independent research.
However, Netflix's recent pledge for greater transparency in viewership data signals a move toward industry standardization for streaming platforms. This approach, echoing traditional TV ratings and box office metrics, aims to provide a clearer picture of content performance. By offering more detailed viewership insights, Netflix addresses the demands of creators, advertisers, and investors for more accurate and accessible data.
---
Netflix Cracks Down on Password Sharing With Minimal Impact
Netflix recently launched a crackdown on password sharing across its global operations. Although Netflix's move was widely thought to hamper subscriber growth in its quarterly figures, it only produced minimal cancellations, indicating that freeloaders were willing to subscribe to avoid losing access.
---
FilmTake Away: Financial Success and Strategic Shifts Make Netflix Unbeatable
Netflix's commitment to creating unique, compelling content ensures the platform remains a primary destination for exclusive, high-quality series and films. Original productions like "Stranger Things" and "The Crown" draw in subscribers and solidify Netflix's reputation as a creative powerhouse capable of producing culturally impactful content.
However, with the most significant content distributors reversing their plans to make content exclusive on their in-house platforms, Netflix will again lead the way in third-party licensing.
Netflix is poised to lead the future of digital entertainment, embracing third-party content and advertising while increasing viewership transparency.
---