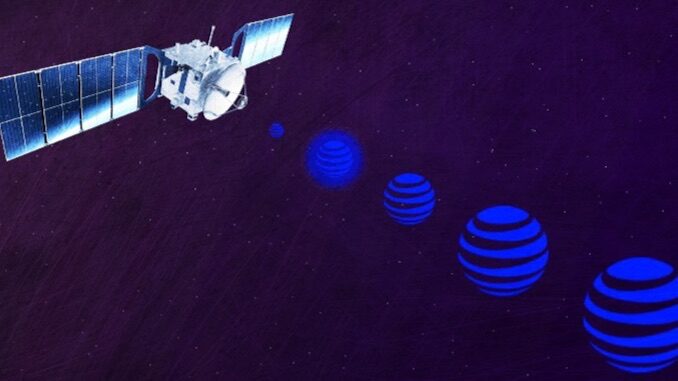 AT&T is desperate to sell some or all of DirecTV to pay down its $180 billion mountain of debt.
The company's buyout of a declining DirecTV for $49 billion in 2015 and a bloated WarnerMedia in 2018 for $85 billion are materializing into massive miscalculations.
According to inside sources, the satellite service is being offered to several private equity firms, which values DirecTV at only $20 billion, marking a $29 billion loss since 2015.
---
Cord-Cutters Exposes Flaws
Purchasing DirecTV was AT&T's first big gamble in the content delivery market, just as cord-cutting started accelerating. At the time of the deal in 2015, the satellite provider controlled 25% of the pay-television market in the United States. However, DirecTV has been shedding subscribers since the beginning of 2017.
Though all its divisions, AT&T lost over four million total video subscribers in 2019, nearly a million in the fourth quarter alone.
Seemingly, AT&T's blunder has not soured the company on the satellite market, as it is alternatively considering merging DirecTV with its smaller rival, Dish Network, if no buyers emerge. This proposed merger would likely trigger a multi-year antitrust battle with the US Justice Department.
DirecTV offers two services – its traditional satellite dish service, and DirecTV Now (now called AT&T TV Now), a streaming alternative.
DirecTV Now was designed to catch subscribers that canceled the more expensive satellite service, but the streaming service also started losing subscribers in mid-2018.
---
Monkeys Running The Zoo
Inexplicably, AT&T is trying to transition its business model away from the highly-profitable telecom and broadband delivery market to the fool's gold of media.
AT&T has an astronomical $180 billion in debt, which is rated only one level above junk debt. Its debt load equals its yearly revenue and nearly the same size as its $200 billion market capitalization.
To help right the ship, AT&T is exploring selling several assets in addition to DirecTV. However, many negotiations were put on hold by the pandemic. Last year, AT&T was in discussions to sell HBO Europe. An obvious buyer is the Comcast-owned Sky, but this could prove difficult to clear with the EU Commission. The Commission is much tougher on antitrust matters than authorities in the US.
Also on the chopping block is AT&T advertising unit Xandr, which is counterintuitive since the advertising is a key to building HBO Max. Although Xandr is relatively small, its $2 billion in 2019 revenue increased by 16% from 2018. AT&T's anime company Crunchyroll and other minor divisions are also up for potential sale.
In just a couple of years, AT&T has managed to tarnish the most successful premium channel in history, HBO, through a series of misguided decisions. HBO has been the leader in premium pay television content for the last 30 years, but AT&T executives consider HBO an underutilized cash cow that they are looking to milk any way possible.
During the first quarter of 2020 alone, traditional HBO lost 2.1 million subscribers in the US. Its global subscribers peaked at 140 million in 2018, but in 2020, it is around 136 million.
---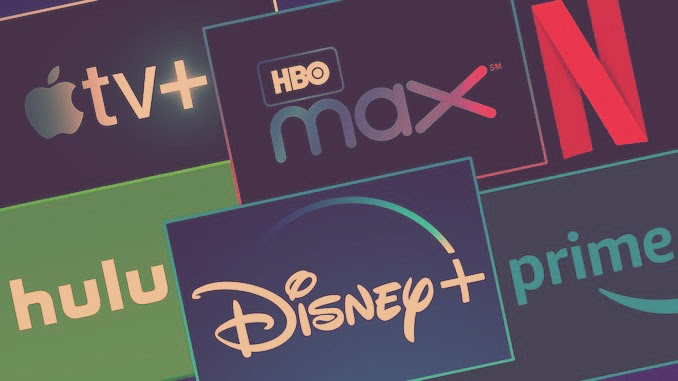 Accurately value film streaming revenue by combining comprehensive data from multiple SVOD licensing agreements.
Benefit from nonpublic rates to uncover what streamers pay for films.
---
HBOMax Stumbles
The launch of HBO Max pales compared to the quick start for the Disney+. Disney's streaming platform acquired more than 50 million subscribers in the five months following its debut in November 2019.
Currently, there have been around 4.2 million total subscribers of the HBO Max. Nearly three million new subscribers have purchased HBO Max directly from WarnerMedia since its launch on May 27.
However, traditional HBO has 23.6 million subscribers in the US that come through wholesale channels, but as of June 30, only one million of those have activated the HBO Max app even though it is free as part of their HBO subscription.
This discrepancy points to oversaturation in the streaming market, where Netflix and Amazon Prime are already available in over 65% of all US households.
More troubling is that HBO Max has much more content than traditional HBO, which still wasn't enough incentive to drive signups. The premium version of HBO Max debuted with more than 10,000 hours of shows, films, and other programs, which is more than the hours available in legacy HBO.
---
FilmTake Away
Traditional pay television subscriptions are in freefall––the rate of subscribers canceling their service accelerated by more than 70% last year.
The next few years will determine if AT&T's high-dollar buyouts and transition from a content wholesaler to a direct-to-consumer provider was a success or a massive miscalculation similar to the $182 billion merger between AOL and Time Warner in 2000.
---