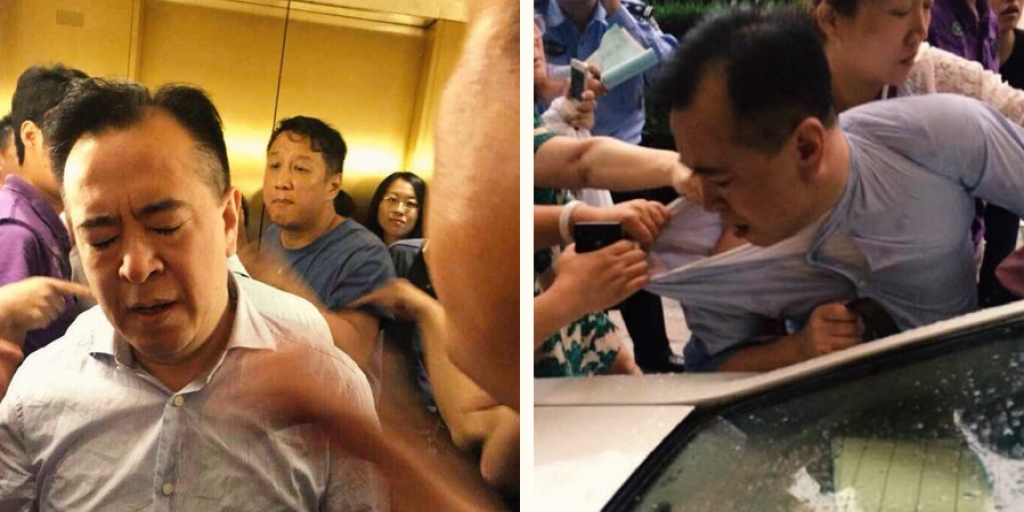 December 27, 2015
Imagi Animation Studio Confirms Chairman's Disappearance
Shan Jiuliang joins the list of media executives who have disappeared in China. The Hong Kong-based animation studio, Imagi International, confirmed the disappearance of its Chairman and a non-executive director several weeks after last hearing from him on October 15th 2015.
Imagi were producers on the 2007 animation feature TNMT, which grossed $96M in North America for Warner Brothers. The Weinstein Company represented international film rights on the film. Jiuliang and his wife, Zhang Peng, own nearly 48% of Imagi.
In August 2015, angry investors who lost money on Shan Jiuliang's Fanya Metals Exchange, attacked, detained, and escorted him to the closest police station (image above). He was released shortly thereafter by the authorities.
The shortlist of detained media executives in 2015 include, Patrick Liu Chunning, head of Alibaba Pictures; Shan Jiuliang and Wen Di of Imagi; and Guo Guangchang CEO of Fosun, a major backer of Jeff Robinov's Studio 8.
After a massive selloff of Fanta Metals stock, the exchange froze $4.2B in investments, not $6-7B as widely reported. More than 80,000 investors stopped receiving payments from a financial instrument that guaranteed an annual return of 13.7%. Investors believed the company's return claim and have been calling for his arrest and much worse.
Shan Jiuliang and non-executive Wen Di were last seen at the board meeting of Imagi International on October 15th 2015. Imagi has not received any information from government about their disappearances, and has not been contacted by either Jiuliang or Di.