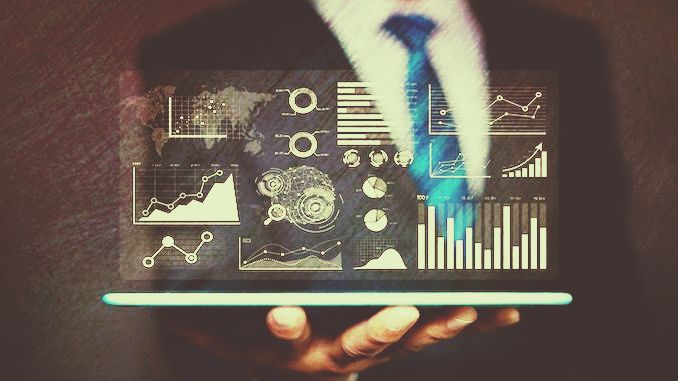 Trusted by 10,000+ media professionals worldwide since 2014, FilmTake provides industry news and insights and is unique in delivering unparalleled business intelligence accumulated from hundreds of film and television distribution agreements.

FilmTake sources, evaluates, and enhances financial and contractual data from hundreds of licensing pacts between distributors, PayTV operators, broadcasters, streaming services, and content owners resulting in actionable intelligence for hundreds of media professionals worldwide.
A Decade of News, Insights, and Business Intelligence from FilmTake
FilmTake launched in the spring of 2014 with its highly popular Cannes Market Report, which provided comprehensive reporting of all-rights distribution deals inked before, during, and just after the Marché du film. These reports were a go-to resource for international sales agencies, distributors, and content creators and eventually extended to other markets, including AFM.
In 2017, following the success of these film market reports and based on client demand, FilmTake started publishing distribution financials in the form of all-rights territorial advances. FilmTake's clients were privy to what international distributors were currently paying sales agencies and producers for territorial rights to thousands of independent films.
Around 2018, FilmTake started publishing financial insights from dozens of distribution and licensing agreements. These reports included distribution advances from an independent film distributor for domestic and some international rights to over 175 films and film and television rate cards sourced from multiple SVOD licensing agreements covering over 15 territories.
Unsurprisingly, disseminating some of this financial data raised more than a few eyebrows, which resulted in an agreement by FilmTake in 2020 to remove some aspects of these reports.
Crucially, the successful conclusion of these issues paved the way to publish 100x more distribution and licensing datasets than are currently available on FilmTake. Rather than continuing to publish individual PDF and MS Excel reports, FilmTake is building an online dashboard for instant access to dozens of existing datasets and hundreds more currently being integrated into the new website.
---
Licensing Analytics: Interactive Film and Television Financial Database
Currently, FilmTake is developing an interactive dashboard that gives industry professionals instant access to thousands of licensing and distribution financials across territories for feature films and episodic content.
Complex datasets buried deep inside hundreds of distribution agreements are being transformed into a fully interactive database for custom analysis.
Soon subscribers will have real-time access to accurate financial details from an array of licensors and licensees to formulate baseline valuations for feature films and television series content. These licensees include streaming services (VOD, SVOD, AVOD, and FVOD), Pay-TV operators, MVPD operators, and linear broadcasters in over 25 territories.
Also, starting in 2023, FilmTake will periodically publish a sizeable collection of Film Ultimates from multiple distributors evidencing audited revenue and expense financials across a diverse portfolio of feature films released worldwide in the last decade.
These alternative resources provide actionable intelligence to empower industry professionals to make well-informed decisions about packaging, financing, producing, distributing, licensing, and marketing film and television content.
---
What Makes FilmTake Different from Current Industry Research Services?
There are multiple websites and services for accessing macro data about feature films, episodic television, and streaming markets, such as box office figures, average revenue per streaming subscriber, and subscription additions and cancellations. These services aggregate and organize data from public company reports to inform industry professionals.
Other services provide viewership data sourced from digital televisions, set-top boxes, MVPD providers, and distributors. Some services even claim to use artificial intelligence to predict the future revenue of feature films based on proprietary methods.
Uniquely, FilmTake stands alone in providing business intelligence based solely on active and archival licensing and distribution agreements between broadcasters, streaming services, PayTV operators, and content owners, as well as internal film ultimate accounting reports for an extensive portfolio of films.
Over the last decade, these datasets have aided financial institutions, film and television production companies, financiers, buyers, distributors, sales agencies, independent film producers, guilds, and multiple media participants worldwide.
These unique tools are a valuable resource in preparing more accurate estimates, proposals, and financial projections and provide a solid baseline for what competitors pay or receive from licensing film and television series content.
---
Active Licensing Reports and Weekly Newsletter
FilmTake will continue publishing weekly and bi-weekly newsletters that aim to provide insightful commentary focusing on diverse issues to over 10,000 subscribers.
Likewise, FilmTake will continue providing a niche selection of SVOD and PayTV licensing reports until the interactive platform is completed sometime in the first half of 2023.
Currently, there are three volumes of reports that provide detailed rate cards and essential terms from multiple SVOD Licensing Agreements covering Episodic Television for the following territories:
The United States and Canada
The UK, Germany, and France
Benelux and Scandinavia
These three report volumes are available in a bundle. (Learn more)
Similarly, FilmTake makes available four volumes of reports covering multiple SVOD Licensing Agreements for Feature Films in the following territories:
The United States and Canada
The UK, Germany, and France
Benelux and Scandinavia
Latin America
Likewise, these four reports are also available in a bundle. (Learn more)
---
Questions? We're Always Happy to Hear from You!
---